The North End in Central Park is without question one of the hottest neighborhoods to build a new home in the Denver metro area. A large majority of these homes are coming in over the $1 million mark. However, you still have a chance to snag a beautiful 4 bedroom/4 bath home with a yard for under $650k!
KB has an incredible paired home option that has been popular in Central Park and other neighborhoods throughout the Denver area for years.  And there's good reason.  The paired home is considered a single family attached home.  What does that mean?  That means these homes only share a roofline and foundation.  They have completely separate interior walls and a thick barrier between the two homes ensuring the home lives like a single family.
The final row of KB Paired homes can be found in the northeast corner of the North End neighborhood with plenty of parks and open space around them. 
As of this time, there are four lots available: Two 1299 floor plans and two 1574 floor plans. Click HERE to see the PDF of the lot premiums as well as the location of all four of these homes.
There are three floorplans for the paired homes: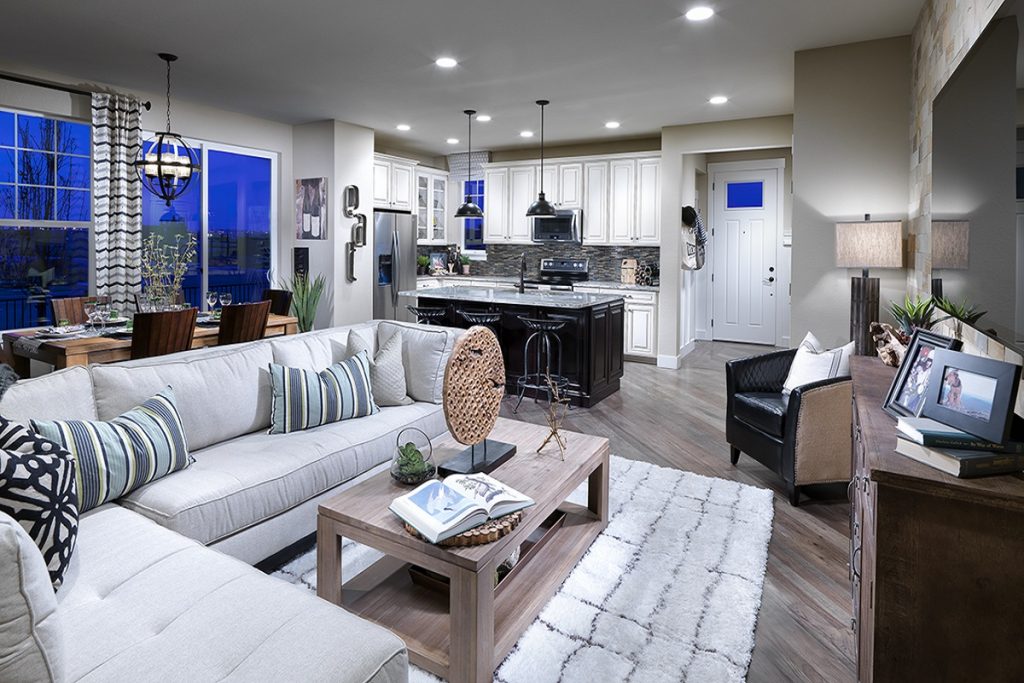 The 1299 floor plan features 2-3 bedrooms with a 2-car attached garage. The open concept floor plan is awesome featuring the kitchen in the middle of the first floor.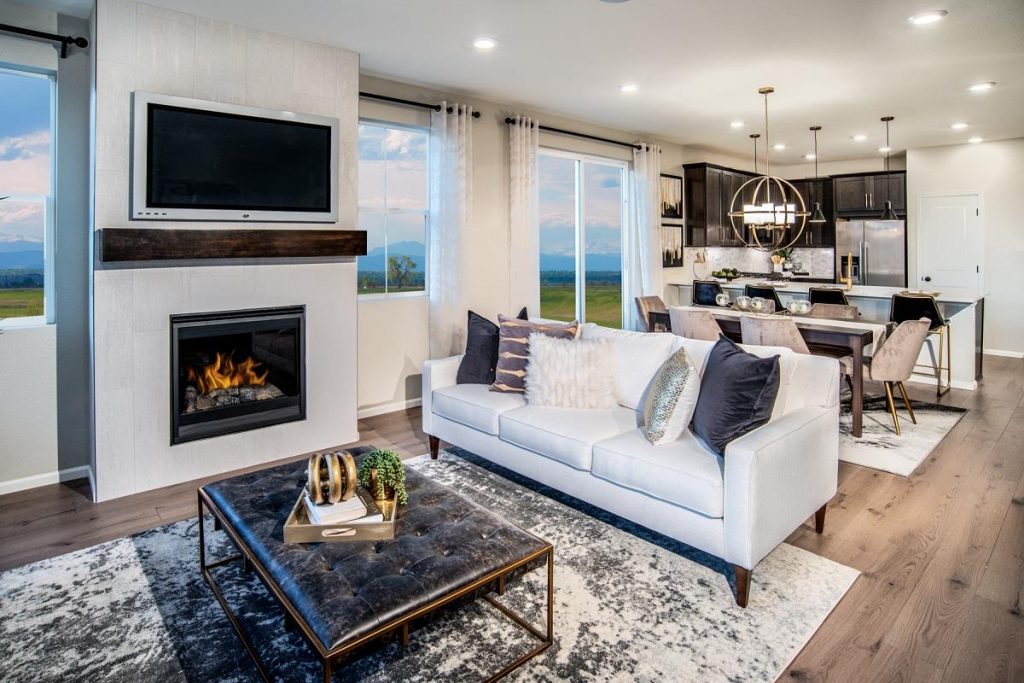 The 1507 floor plan is by far one of the most popular among buyers.  Why?  Again, the open concept floor plan and beautiful L-shaped kitchen island makes entertaining a breeze.  The second floor features three bedrooms plus a loft!  If you choose to finish out the basement you will have a total of 2131 square feet.  You can add a fifth bedroom down there as well.  What else is awesome about the 1507?  The ability to add extra square footage to the second floor! No other builder offers that.  Check out the virtual tour HERE.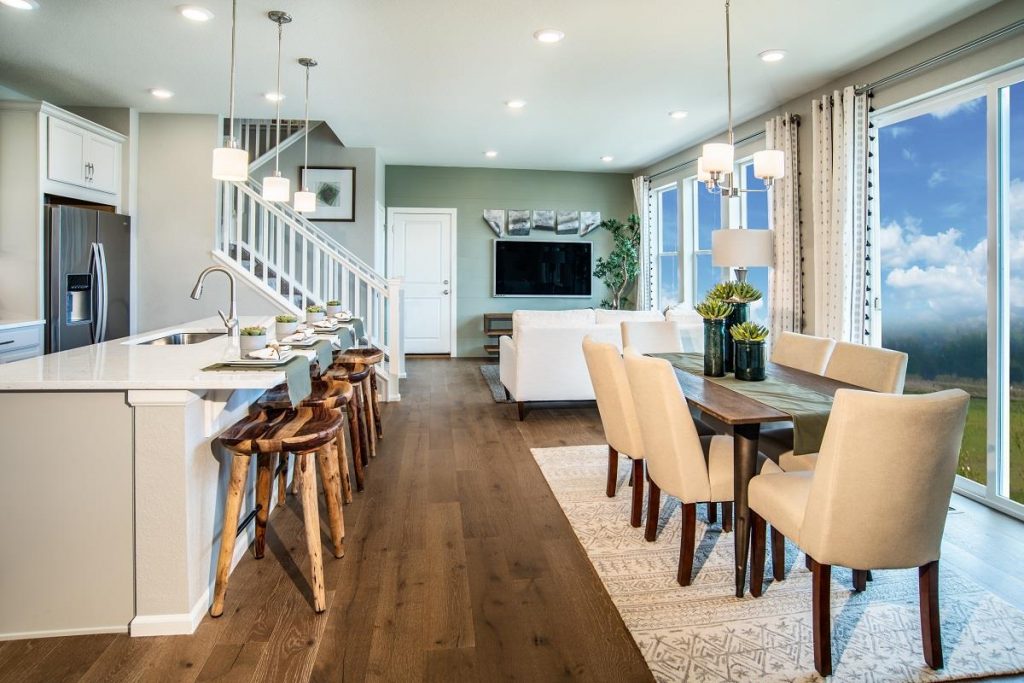 What's my favorite feature of the 1574 floor plan?  Definitely the office/den space on the main floor.  With the rise of work-from-home options, this extra space makes a beautiful and large office.  As with the 1507, you also have the option to add additional square footage to the second floor.  If you finish the basement, you can also add another bedroom bringing the total number of bedrooms to 5!  See the virtual tour HERE.
One thing to mention is this is the final opportunity you have in the entire neighborhood to customize your structural and design options. David Weekley Homes and Brookfield homes are both offering pre-chosen finishes and structural updates. There is no choice. I have found many buyers are looking for the opportunity to design their home.
The final row of KB Paired homes can be found in the northeast corner of the North End neighborhood with plenty of parks and open space around them.
So you're interested in building a KB Paired? Now what?
First, contact your favorite real estate agent (hint, hint) to get the latest information and assistance in building your home (spoiler alert: your real estate agent is paid by the builder – not the buyer and by having a real estate agent advocating on your side, this will not cost you a thing!  If you choose to not have a real estate agent help, that fee is absorbed by KB – so why not have an expert advocating on your behalf for FREE?) Click HERE for a short video of how we here at Focus help our new build clients.
Second, you will need to place a deposit on the home. There are a few unique situations which will determine how much your deposit will be. The great news is the deposit will be no more than $6500. After you pay your deposit no other funds will be due until the time of closing!! Awesome, huh!?
The timeline on these homes is an expected move-in date of Spring/Summer 2022. 
Here at Focus, we've helped hundreds of families build their dream homes.  To see how we assist, click HERE for some short videos of what is included absolutely FREE to you.
If you'd like more information or schedule a tour of the model homes, give me a call/text at (720) 799-6376 or shoot me an email at ashley@focus-realtors.com