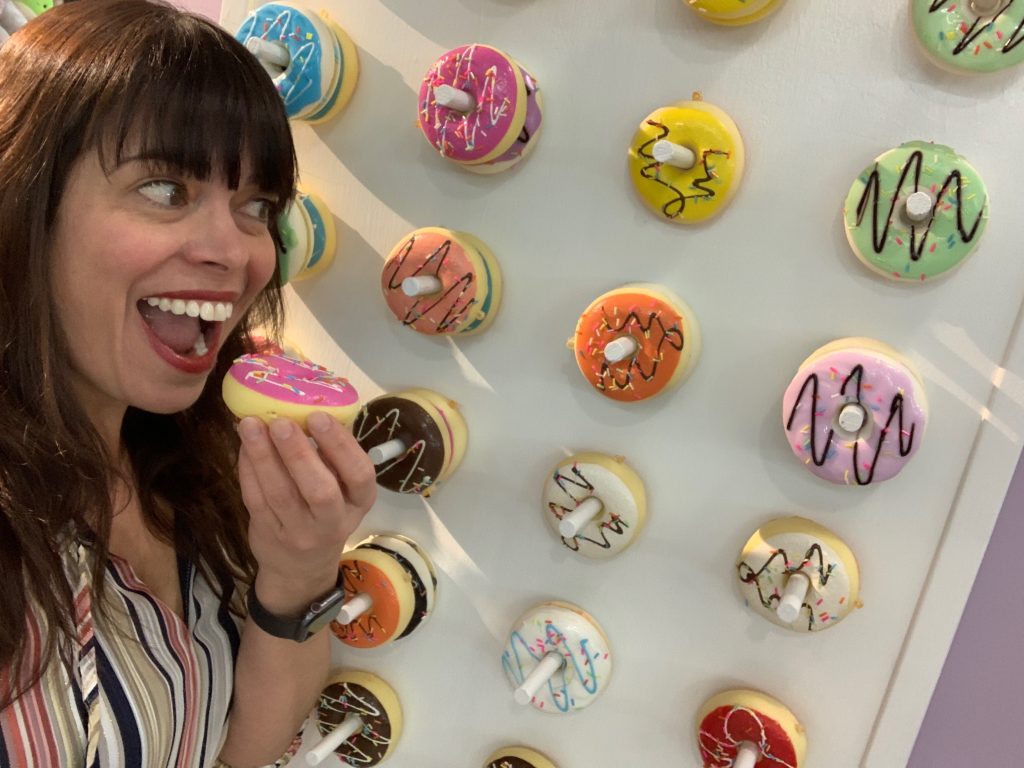 There's a lot going on around Denver's Central Park these days!
As a co-owner of Focus Real Estate, I track the latest business news around the neighborhood. We're continuing our tradition of featuring local businesses on the Scoop and as is always the case, we don't charge anything. Our goal is to help promote local businesses any way we can. Email me at Mariel@Focus-Realtors.com if you'd like to promote your business!
Before we dive in, our brokers here at Focus have 5 (yes, 5!) new listings in Central Park this week. Check out these gorgeous homes at the bottom of this post.
Now, on to the business updates!
Lucina Eatery & Bar is now open
The wait is finally over! Lucina Eatery & Bar, located at 2245 Kearney Street, is now open.
From the owners and culinary minds behind Create Cooking School, Lucina is a celebration of individual and yet collective roots, heritage, and culture. Lucina is an inviting neighborhood establishment with a melting pot of Latin America, Latin Caribbean, and coastal Spanish cuisine.
Rebecca Fawcett has the scoop on Lucina here: Lucina Eatery & Bar is Opening Soon in Park Hill
Lucina's reservation system opened Tuesday, April 5th. Hours of operation will be Tuesday – Friday from 3 pm – 10 pm, and Saturday from 10 am – 3 pm & 5 pm – 10 pm. They are closed Sunday & Monday. You can learn more here.
Microsoft purchases land 10 miles east of Central Park for $63.5m
Microsoft recently purchased 260 acres about 10 miles east of Northfield, according to reports by BusinessDen.com.
The land is located close to 56th Avenue and E-470.
This deal is a little outside the neighborhood, but given the size and proximity – the site is about 15 minutes east on 56th from Beeler Park / North End – we'll update everyone on the Scoop when we learn what Microsoft intends to build at the site.
UCHealth opens off I-70 in Northfield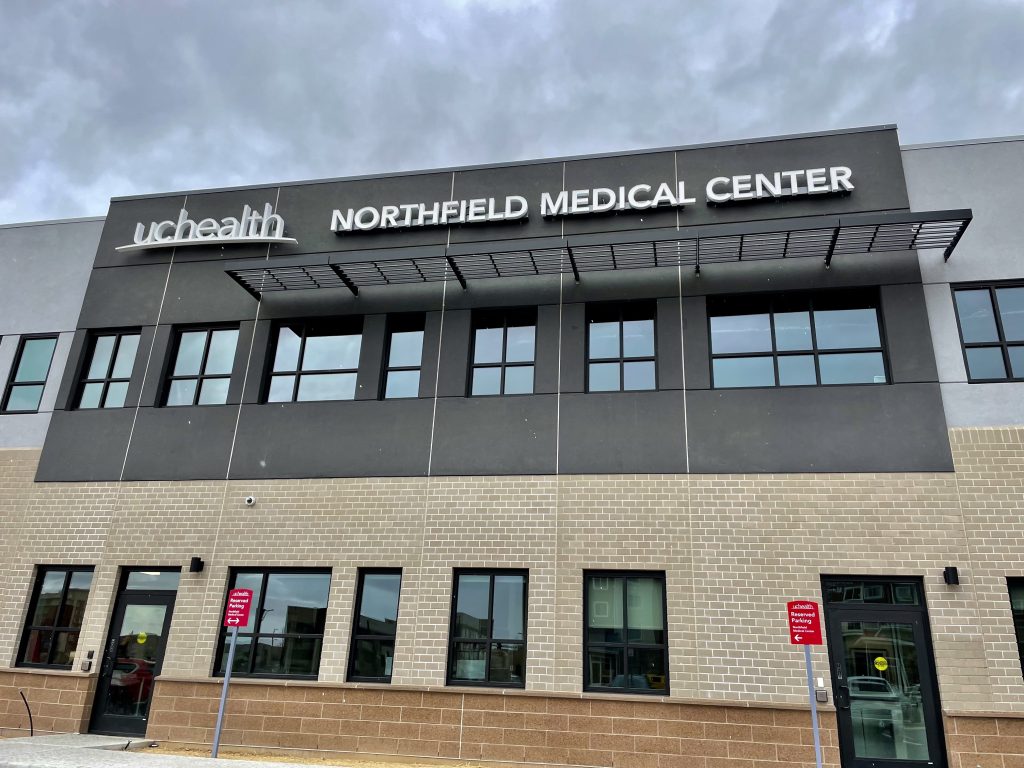 The UCHealth Northfield Medical Center, which includes an urgent care, recently opened a few blocks east of The Shops at Northfield. The new facility is located at the intersection of E. 46th Avenue and Yosemite Street at 4660 N. Yosemite Street, Suite 100.
Here's what UCHealth has to say on its website about the new facility:
"At UCHealth Northfield Medical Center, our care philosophy is collaborative. We are dedicated to serving the needs of the residents of Northfield and surrounding communities.
Our physicians and specialists are experts in their fields, with long experience treating patients both young and old who have a wide range of lifestyles. Our mission is to consistently provide high quality care that is evidence-based, accessible, and individualized to you."
Kabod Coffee's Northfield location closes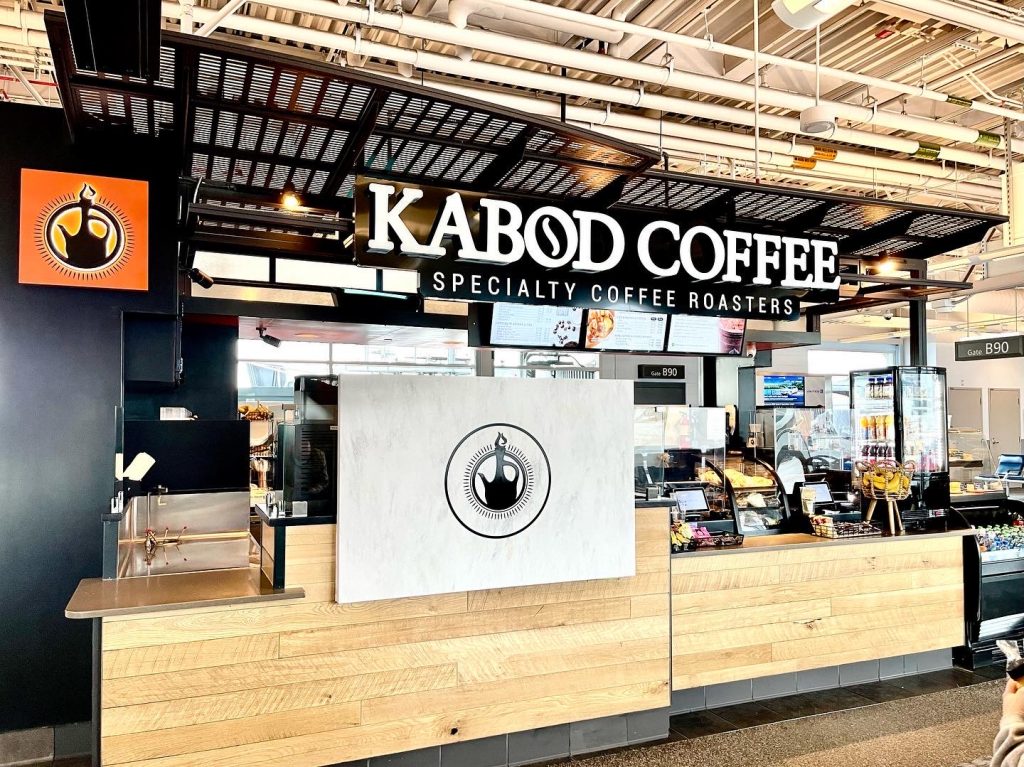 Kabod – Organic Ethiopian Coffee recently announced that its Northfield location – close to Anytime Fitness, Freddy's, MOD Pizza, and more – is closing.
Owned by Muluye Hailemariam, Kabod's coffee is roasted in Northeast Denver and features baked goods from Share Goods, a local women-owned company.
Kabod has several locations at DIA and is part of DIA's Airport Concessions Disadvantaged Business Enterprise Program. The new Kabod location at DIA is in the main terminal on Level 6 near United's ticketing area. There is also a kiosk in Concourse B (close to Gate B90 – the picture above is of the kiosk).
Kabod's Central Park location was at 9165 Northfield Boulevard. We hope you will continue to support Kabod at DIA!
You can check out Kabod's website here if you'd like to learn more.
Pozzetti celebrates 3rd anniversary
A quick shout out to Pozzetti Gelato & Coffee in Northfield, which celebrated its 3rd anniversary in late March. This locally-owned store has more than 32 gelato and sorbet flavors.
Pozzetti is located at 5094 Central Park Boulevard. You can check out their website here.
Judi's House construction continues
Here's a quick look at Judi's House, one of our favorite local projects. Check out that outdoor stairway and deck!
Judi's House is a nonprofit that focuses on grieving children who have lost someone close to them. Founded by former Broncos QB Brian Griese who lost his mother Judi when he was 12 years old, Judi's House has helped thousands of children over the years find connection and healing. Their mission is to ensure that no child is alone in grief.
You can learn more about Judi's House here. The new facility is being built just east of Stanley Marketplace at 25th Avenue and Fulton.
Simply Fashion opens in Northfield
A new fashion boutique recently opened in The Shops at Northfield. The new store is located close to Macy's and Yoga Six.
Simply Fashion Boutique is located at 8210 Northfield Blvd, Suite #1250.
Store hours are Monday – Thursday 11 am – 8 pm, Friday – Saturday 11 am – 9 pm and Sunday 12 pm – 6 pm.
Florist purchased by 2 longtime employees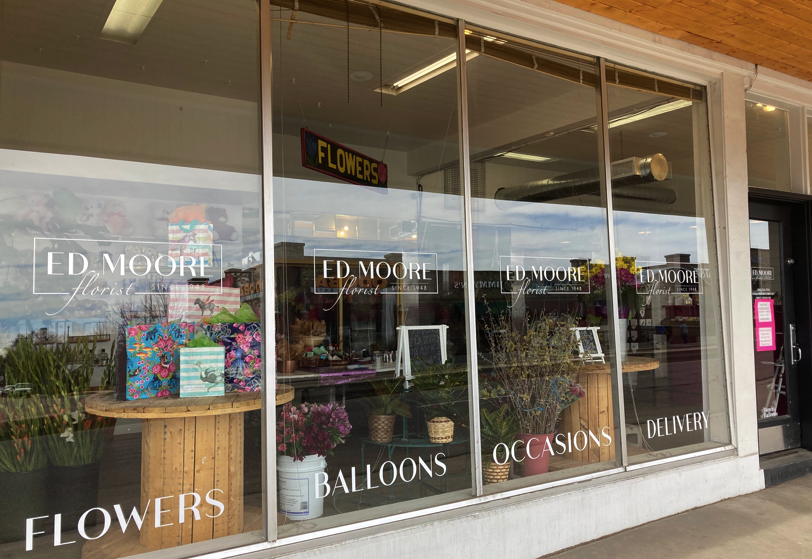 Kailee Ackerman of the Scoop recently covered a longtime local business, Ed Moore Florist in South Park Hill.
Ed Moore has been a northeast Denver staple since 1948 and was purchased last year by current owners Kendra Partrick and Karin Mosier, who were employees of the shop before purchasing it.
Fun fact: Ed Moore's granddaughter is still a part-time floral designer for the shop!
Ed Moore is also offering a 15% discount to Scoop readers until the end of 2022. For online orders, enter code CPSCOOP and, for in-store purchases, simply mention the Central Park Scoop at checkout. The discount doesn't apply to phone orders, subscription services or online specials.
You can check out Kailee's post here: Local florist building bouquets – and community – since 1948
Ed Moore Florist is located at 6101 E. Colfax Ave.
Master Goblin Games opens
Master Goblin Games recently opened a new store at 2212 Kearney Street. The new store is about a mile and half west of Central Park's Fred Thomas Park.
Master Goblin Games is a premier tabletop games retailer, providing not only board games, collectible car games, miniatures, and role-playing games – and is also an adult-friendly and welcoming place to play.
Whether you're into Dungeons & Dragons, Magic: The Gathering, or other fantasy board games, Master Goblin is the community you've been looking for!
Hours are 11 am to 7 pm Tuesday – Saturday (closed Sunday and Monday). You can learn more here.
Central Park to I-225 corridor is hot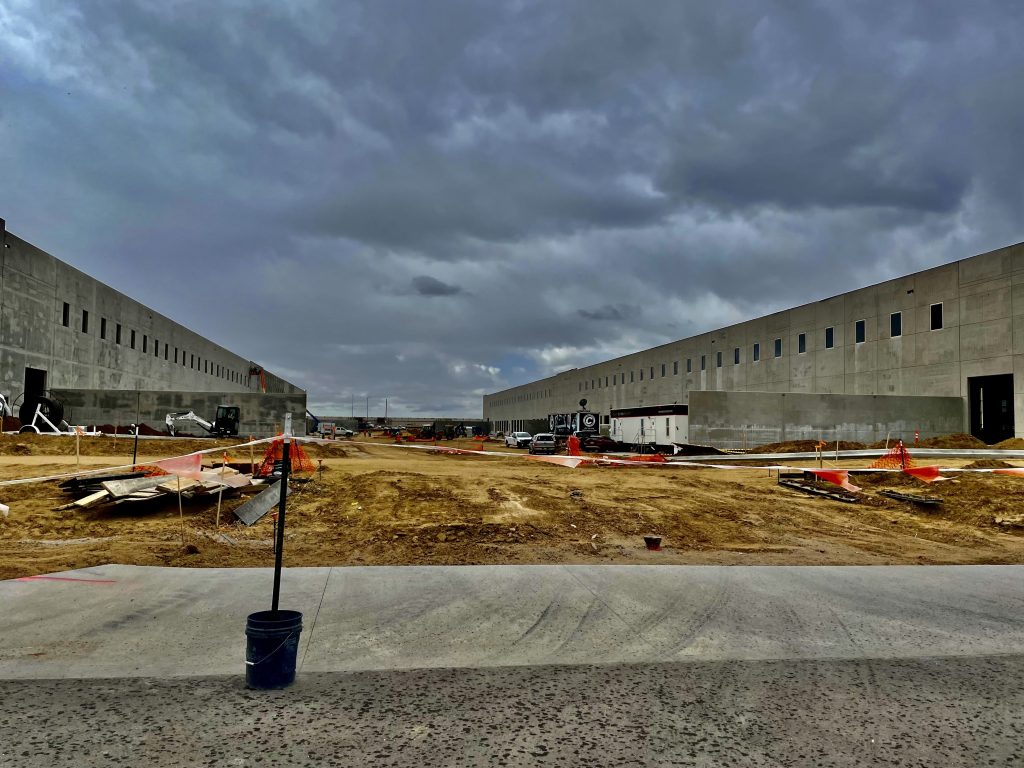 The business corridor between Central Park and I-225 continues to be one of the hotter business and industrial corridors in the Denver metro. While we're not commercial brokers, we love to track all the deals happening in this area of town.
One potential deal that caught our eye?
A 91,625 sqft industrial building east of Central Park is currently for sale for $12,985,000 – one of the larger nearby dollar value listings we've seen in a while. Located at 12555 E. 39th Ave, this large warehouse sits on a 7 acre lot right next to I-70.
The number of commercial and industrial deals we've seen over the last 12+ months between Central Park and I-225 continues to grow. For example, the 3 buildings that make up the Enterprise Park Business Center (close to Urban Air) were purchased last year for $77 million. The buildings contain almost 461,224 sqft and are occupied by Floor & Décor and Champion Windows.
Also, work continues on the Central Park Logistics Center, which is located at 9300 and 9400 E. 46th Place. Last we heard this large project just east of the Drury Inn on Central Park Boulevard was eyeing a July 2022 opening.
There are many more deals and projects in the works close by. This post is just a small sampling of what we're watching. Stay tuned to the Scoop and we'll keep you updated.
Last but not least, as mentioned above we're not commercial brokers so please reach out to the listing agent Novel Commercial (303-756-6871) for more information on 12555 E. 39th Ave.
Founded in 1911, City Floral has spring tips for your garden
Lisa Palladino of the Scoop recently caught up with Hannah Lucey, the greenhouse manager at another longtime local business, City Floral.
I love City Florals' history, which has a lot of "old Denver." Here's a quick look at how City Floral started:
"Established in 1911, City Floral Garden Center is the oldest remaining greenhouse in Denver. The Lammermann family founded a greenhouse for cut flower production and Mr. Lammerman would ride his bicycle down Colfax Avenue (then a dirt road) and deliver cut violets to the Brown Palace."
Hannah has some great tips on what you should be focusing on now so that you have a fabulous yard this summer!
Be sure to check out Lisa's post: It's Springtime – What You Need to do NOW to Prepare Your Yard and Garden, Our Friends at City Floral Give Us the Scoop
City Floral is located at 1440 Kearney Street.
New sushi restaurant Ronin Lowry opens
A new sushi restaurant – Ronin Lowry – recently opened about 10 minutes southwest of Central Park at 7111 E. Lowry Boulevard by the new Target.
Ronin Lowry offers a full bar and dine-in sushi, ramen, and more.
The new restaurant's hours are Tuesday – Sunday starting at 5 pm. You can learn more here.
Live your TikTok dreams at Selfie at Stanley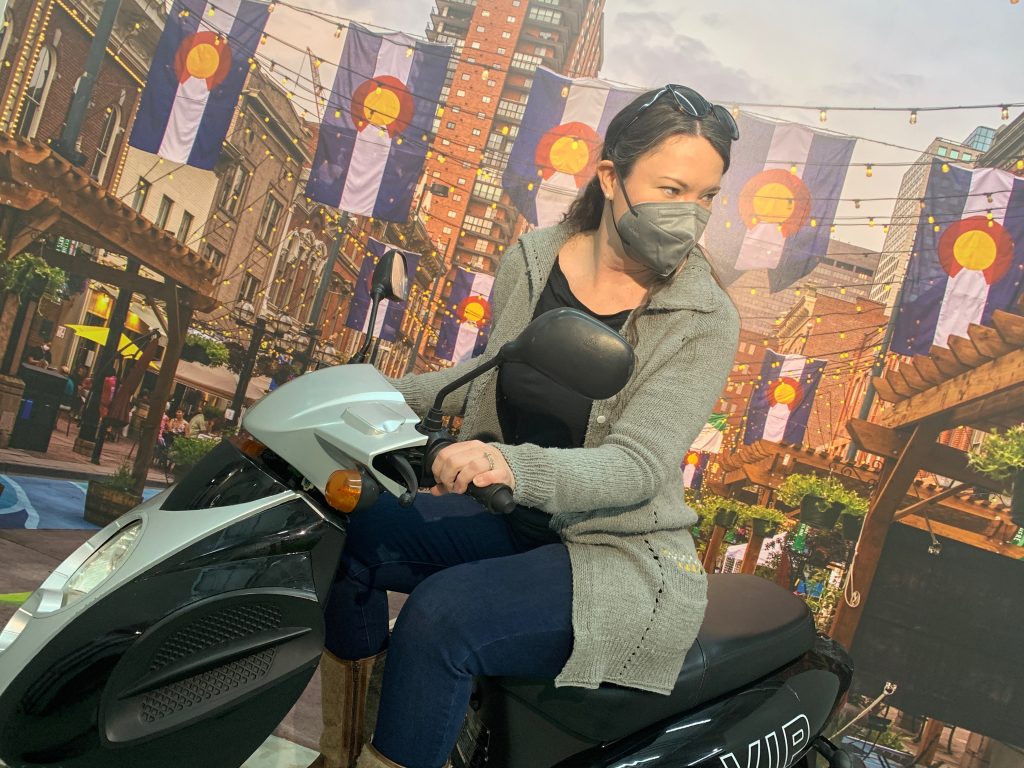 If you haven't stopped by Selfie at Stanley at the Stanley Marketplace yet, it's time to get over there! Rebecca Fawcett, Stacy Grissom, and the rest of the Scoop team recently had the pleasure of meeting the creators, Molly and Regan, and hearing their inspirations behind Selfie.
With 25 separate backdrops, and playful props, there are plenty of opportunities for selfies, Instagram reels, or a quick TikTok dance. The atmosphere was inviting and relaxed- no pressure!
The installation will run through mid-April and is open 7 days a week.
Check out Rebecca's post on Selfie at Stanley here.
Paws 'n' Play Beeler Park celebrates 2 year anniversary
Another quick shout-out to a local business celebrating an anniversary, Paws 'n' Play in Central Park's Beeler Park neighborhood.
From Paws 'n' Play's website:
We have stocked up on food & supplies for your furry friends and our Paws 'n' Wash – self-service pet wash is available. We have curbside pick-up and online ordering available for your convenience as well. Thank you to everyone for your continued support! Stop in and check out our beautiful new store and pick up a free treat for your pet! We look forward to seeing you all!
More details on what's going into the old airport control tower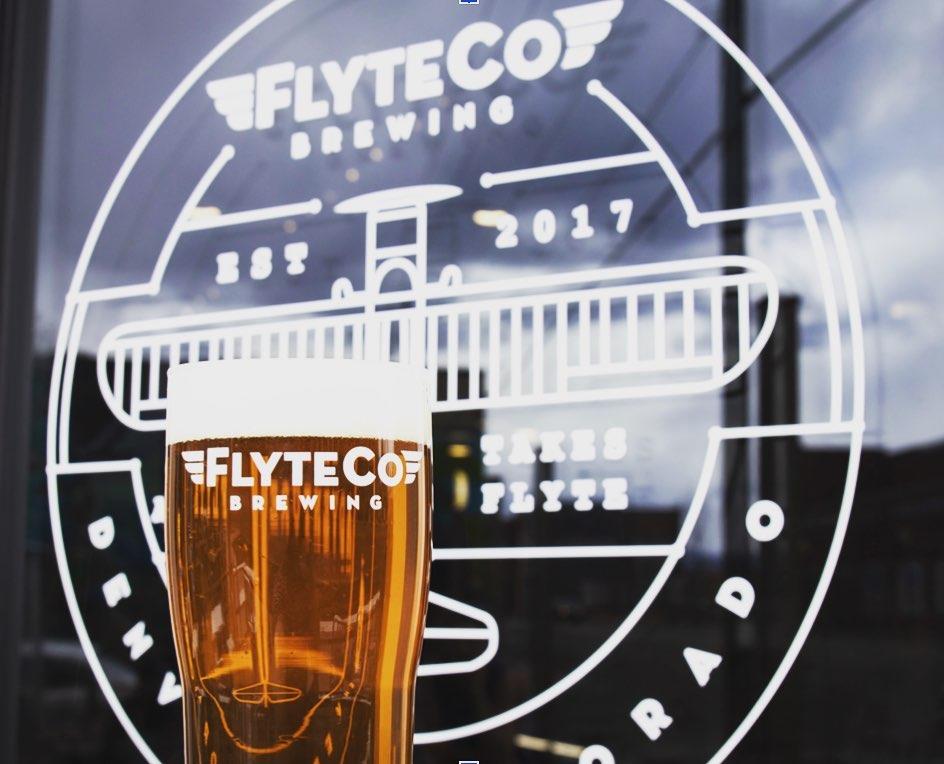 FlyteCo Brewing is planning to open a 17,000 soft brew pub concept in the old airport control tower. What's the latest?
Forbes recently covered the new aviation-themed brewery in this article: From Cockpit To Taproom, Denver Brewery Takes Off
We'll update everyone when we have more information and a projected opening date.
5 new Central Park listings from Focus and the Scoop this week
Your team here at Focus and the Scoop has 5 new listings in Denver's Central Park this week. Check them out!
9752 62nd Drive – $1,075,000. 4 beds / 5 baths. This Thrive Vitality home was impeccably completed by the builder about 6 months ago and features an oversized covered front porch.
3486 Ulster Street – $1,075,000. 4 beds / 3.5 baths. Just blocks from the light rail station and Sprouts in the super-hot Central Park West neighborhood, this gorgeous home was recently remodeled.
9291 E. 61st Avenue – $850,000. 4 beds / 3.5 baths. This Wonderland home is on the secluded north side of Beeler Park and features a huge backyard.
5460 Tamarac Way – $720,000. 3 beds / 2.5 baths. This pristine David Weekley paired home is directly across from Harvest Park in Northfield and is located on a quiet one way street.
10168 E. 29th Dr. – $475,000. 2 beds / 2 baths. This gorgeous townhome is perfectly located across from Eastbridge Town Center.
In case you missed it …
Locally-owned Mici adding 50 locations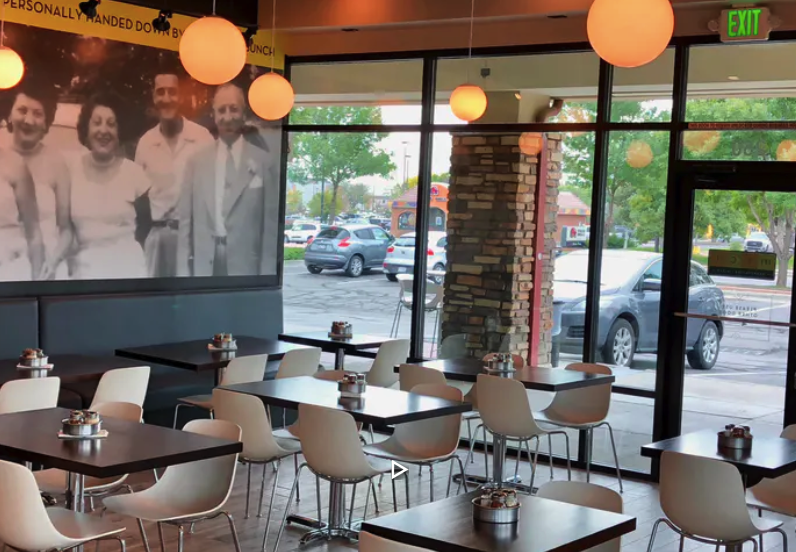 Mici Handcrafted Italian, which is locally-owned by a Central Park family, recently announced that it is working with franchisees to open more than 50 locations. Where is Mici expanding to? Right now the goal is to open restaurants in Phoenix, Texas, and Detroit.
Mici operates seven corporate-owned locations around Denver and Colorado Springs. Our local Central Park Mici is located at 2373 Central Park Boulevard and is open daily. Check out Mici's website and order online here. Congratulations Mici!
Summer camps … it's time to start planning!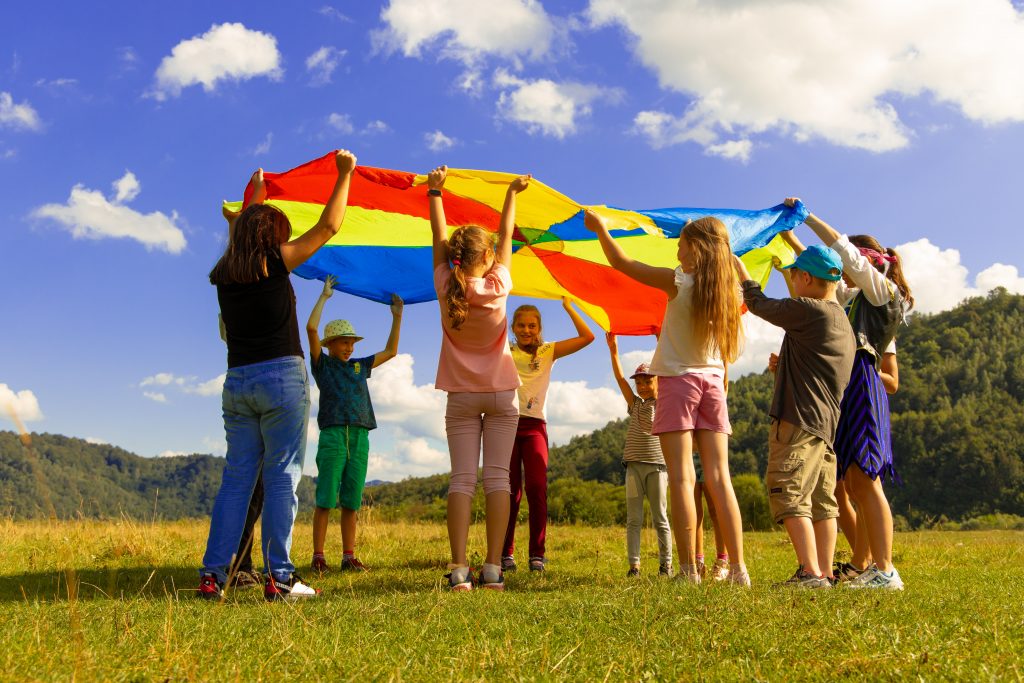 Our local summer camp expert here at the Scoop Ashley Faller dug deep again this year and has all the details you need on more than 40 summer camps. Check out all the summer camp options here.
So there you have it, friends! Be sure to follow the Scoop on Facebook and Instagram.
If you missed our other recent neighborhood updates, here they are:
February 2022: Inside Scoop: $71m deal, P.F. Chang's is coming, Mici pizza goes big (50 stores!), Kabod opens DIA location, 4 new businesses from Central Park residents open, and more!
December 2021: Inside Scoop: Little India opens, FlyteCo Brewing coming, Beeler Perk coffee arrives, $6.3M parcels next to the Stanley for sale, See's Candies opens, car wash for sale for $2.15M … and more!
August 2021: Inside Scoop: Spanish churros and chocolate, Popeyes across from Northfield High, yoga with puppies, sneak peek at the new (big!) QuikTrip, Aerial Cirque, and more!
June 2021: Inside Scoop: In-N-Out site update, new coffee shop (with beer!), $4.6M deal, Kung Fu Tea opens, "Shark Tank" doughnut shop is here, Epic Cycles opens, and more!
May 2021: Inside Scoop: Ike's Love & Sandwiches, Popeyes rumors, Doughnut Club coming, new hospital opens, 6 story building next to Sprouts … with a rooftop deck, and more!
April 2021: Inside Scoop: Little India coming, Tattered Cover's big news, corporate HQ planned, patio lounge to debut, dog-friendly bar with volleyball & bocce coming, and more!
March 2021: Inside Scoop: Stanley news, Raising Cane's coming, Hook & Reel for sale, a hiking trail from Central Park past Boulder, and more!
January 2021: Inside Scoop: $77m deal, Natural Grocers coming, new Sprouts tenants, Chook opens, Dirty Laundry is here, and more!
September 2020: Inside Scoop: new Starbucks gains steam, In-N-Out coming, 12-yr-old's bike ramps go big, James Beard winner opening new restaurant, and more!
July 2020: Inside Scoop: $85M deal closes, 150 jobs at new Northfield hospital, Sprouts update, Mamabird Interviews, luxury condos open with saltwater pool and beer garden, and more
May 2020: Inside Scoop: New Starbucks, farmers market is on, Sprouts opening and hiring plans (110 jobs), big real estate news, famous dumpling shop opens, and more!
March 2020: Inside Scoop: Kung Fu Tea, a new hospital, Lady Justice Brewing, a $21.1M deal closes, Carm & Gia, Stanley updates, and more!
February 2020: Inside Scoop: An Indoor Ski Hill, Beeler Park's Pho Spot, Primrose Update, Third Culture Bakery, a Famous Dumpling Shop Opening Soon, Boost Hydration, and More!
June 2019: Summer Scoop on Sprouts, Punchbowl Putt-Putt, a new Primrose, and more!
July 2019: Inside scoop: A new Starbucks, 7 new stores coming to Beeler Park, grocery store rumors, what's up with North End's pool, and more!
October 2019: Inside Scoop: Illegal Pete's, a famous dumpling shop, Cholon, two new pizza joints, a Disney store, and more!
Focus is a residential real estate brokerage in Denver's Central Park and doesn't represent commercial, office, industrial, or other buyers/sellers. Focus and its agents make no representations, warranties, or guarantees as to the accuracy or completeness of any information in this post. Please confirm all information with your own advisors and do not rely on this post.