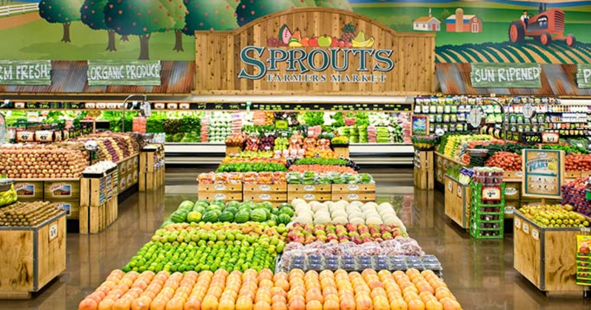 There's a lot going on in Central Park these days! While many local retail and commercial openings, developments, and expansions have understandably been on hold, things are slowly starting to pick up steam locally and elsewhere in the Denver metro.
As a co-owner of local real estate brokerage Focus Real Estate, I'm always tracking the latest and greatest retail "coming soons" around our wonderful neighborhood. Here's a sneak peak at some of the new stores and projects that have recently opened, or will be opening soon.
Dirty Laundry opens with buzz
A new neighborhood bar with lots of local buzz – Dirty Laundry – recently opened. Dirty Laundry is owned by two local Central Park residents and serves cocktails, beer, wine, and appetizers.
Located at 2955 Ulster Street in the former home of Della Radice/the Bistro, one of my favorite parts about Dirty Laundry is that its drinks are available in cans for takeout. So you can grab a Green Room Gimlet (gin, cilantro, turbinado, lime) or Ol' Dirty b. Fashioned (bourbon, angostura, citrus oleo, cider vin) to-go and enjoy at home.
Dirty Laundry is currently open Wednesday – Friday from 4 PM – 10 PM and Saturday and Sundays 11 AM – 10 PM.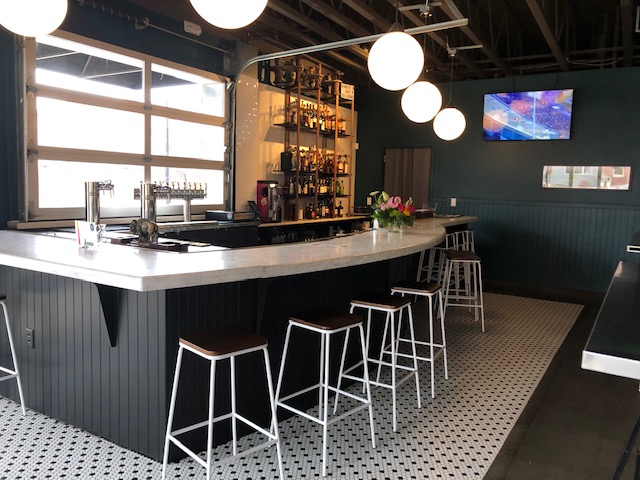 New tenants coming next to Sprouts?
New tenants for A Line Square, which is where the new Sprouts on Central Park Boulevard is located, may be in the works. We're checking with the developer for details, but a new site plan is now publicly available that shows Blue Sky Nails & Spa occupying one end cap of the northern strip center. Restore Hyper Wellness + Cryotherapy is shown occupying the middle space.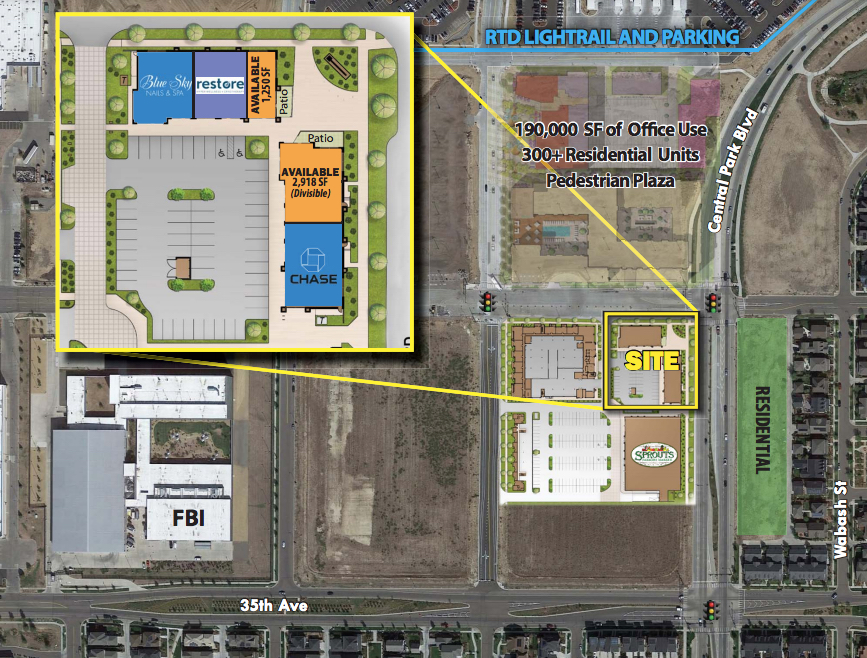 Given COVID-19 concerns there have been a lot of rumors about which tenants may end up at A Line, which tenants may be passing, and so on. So while we don't yet have the details, we're happy that it's possible new tenants could be joining Sprouts and Chase Bank.
In addition to Sprouts and Chase, A Line Square was originally slated to include additional retail, a new hotel, a row of townhomes on Uinta Street (three stories tall and conveniently located next to Sprouts), and a large condominium complex with several hundred units on the northwest corner of the parcel.
Here at Focus Real Estate we're following the condominium and townhome projects, as well at the entire A Line Square project, very closely. If you'd like to learn more, shoot me a note at Mariel@Focus-Realtors.com.
Chook Charcoal Chicken comes to the Stanley
Chook, a fast casual Australian-style rotisserie chicken restaurant, opened their 3rd location at Stanley Marketplace recently.  Joe Phillips of the Scoop stopped by to chat with co-owner Adam Schlegel to learn more about Chook.  Check out Joe's interview here: Chook Charcoal Chicken Opens at Stanley Marketplace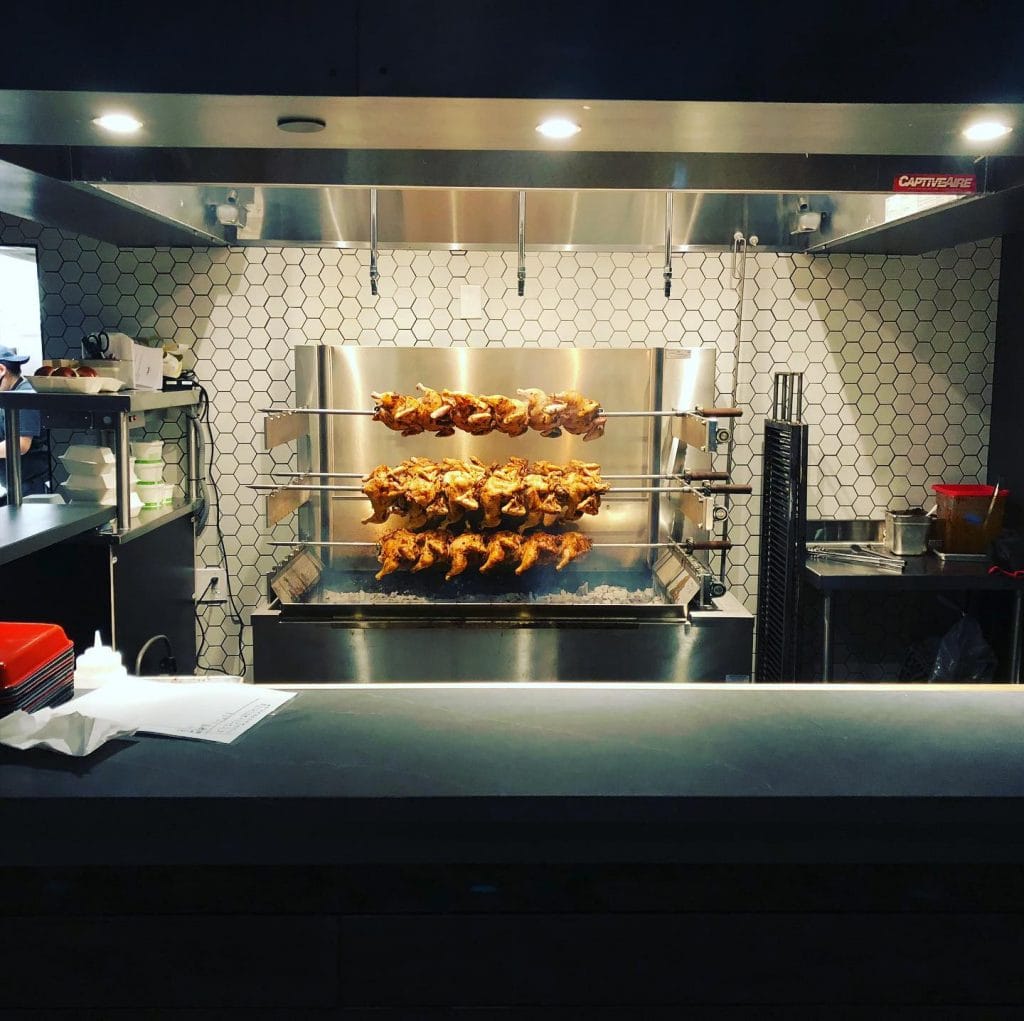 Chook offers affordable, family-friendly meals perfect for an easy weeknight dinner to go or enjoyed on their patio. You'll find rotisserie chickens, a variety of sides (try the Chook wedges and the smashed cucumbers), hearty sandwiches (try the Chicken BLAT), salads (try the Grilled Carrots) and sweet treats as well as beer, wine, and "happy pots" (perfectly-balanced classic cocktails).
Learn about other recent Stanley Marketplace openings in this blog post.
New building for Journey Point Church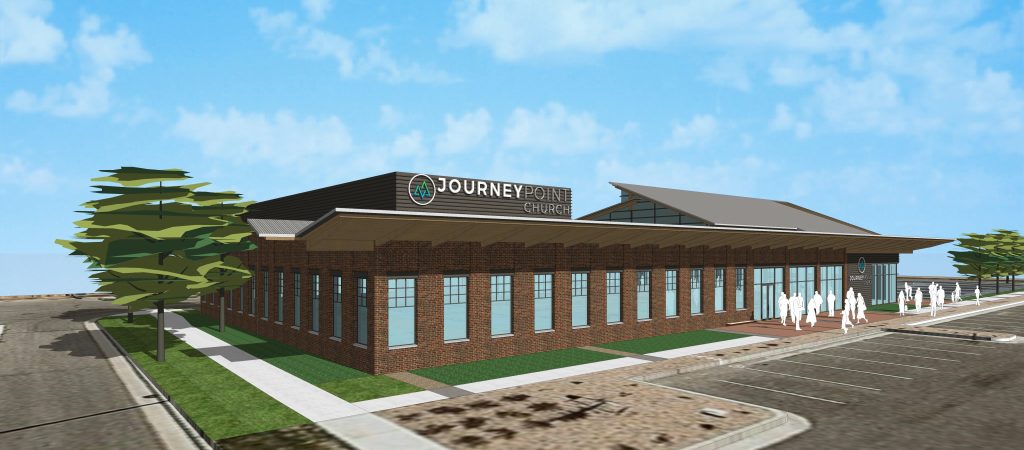 Led by Central Park homeowner and community member Chris Phillips, Journey Point recently purchased a vacant lot at 4641 N. Beeler, which is off Central Park Boulevard and close to Freddy's, MOD Pizza, Goldfish, and more. Journey Point Church has called Central Park home since February 2019 and will be building a permanent facility at the new site.
"We see this as a building more for the community than for our church," Chris told the Scoop.
"We'll use the building for church activities, but we'll also primarily focus on one of Journey Point's values, being FOR the community and not just IN it. We plan to use the building for events, shared workspaces, community programs, gatherings, and more."
Journey Point is currently holding socially-distanced and mask-required services in-person and online in the Northfield Shopping Center at 8270 East Northfield Blvd, #1493 (the former Red Robbin Burger Works). You can find out more information at journeypoint.org or on their social streams using @JourneyPointCO
New hotel opens in Northfield
Home2 Suites Denver Northfield, a pet-friendly hotel offering both nightly and long term rates, recently opened in Northfield.
Amenities include an outdoor patio with grills and fire pit, daily continental breakfast, a business center, meeting rooms, a fitness facility, and a pool and hot tub. Jessica Cole, the Director of Sales, gave Kailee Ackerman of the Scoop a tour of these great amenities in this video.
You can also check out Kailee's article on the new hotel.
The hottest corridor in Central Park? $77m deal on top of $85.7m deal
I've always found it interesting to track commercial and industrial deals close to the neighborhood. One trend we're seeing here at Focus? The Havana-to-Central Park Boulevard corridor, close to I-70, has been hot with big deals recently.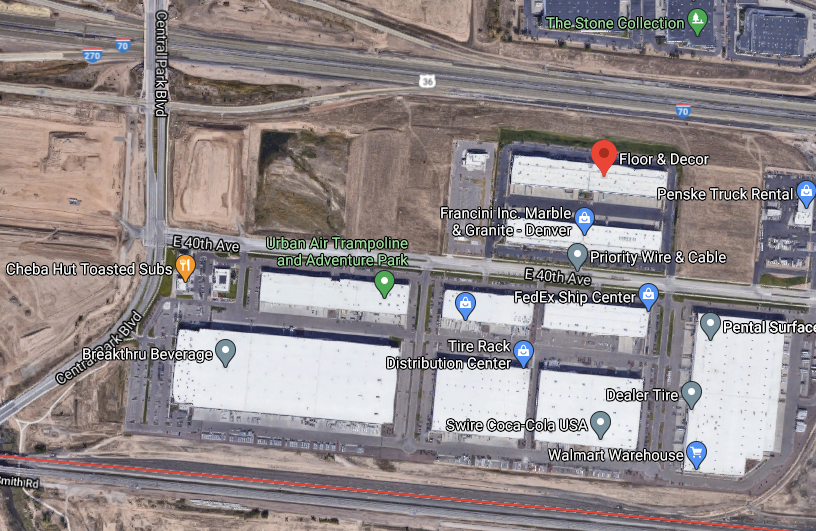 One of the bigger industrial deals in Central Park's recent history just closed, according to BusinessDen.com. The 3 buildings that comprise the Enterprise Park Business Center were purchased by TGA Enterprise Park Business Center LLC. The Enterprise complex is just southeast of the intersection of I-70 and Central Park Boulevard – close to the new Starbucks, F45, Cheba Hut, and Fuzzy's Tacos.
The 3 buildings contain almost 461,224 square feet and sold for $77 million, or about $166 per square foot. Tenants include Floor & Décor and Champion Windows. The buildings feature 24 foot ceilings, an energy-efficient design, skylights, efficient HVAC units, a GenFlex Cool Roof System, and exterior walls made from recycled concrete.
Just across the street from Enterprise, the building leased to Breakthru Beverage Group was sold in 2020 (which we covered in this Inside Scoop update). The purchase price was $85.7 million, or about $132 per square foot.
Breakthru opened the facility in 2017, consolidating the company's three Aurora offices into one central location that features state-of-the-art warehousing space, an Alchemy room and 85,000-square-foot corporate office space. Breakthru Beverage Colorado has served the Colorado market for more than 20 years and currently holds the largest share of the Colorado spirits and wine market. It's also the leading craft and import beer distributor in the state.
We'll keep our eyes on this corridor for more big deals and let you know when we know!
Panda Express opens in Beeler Park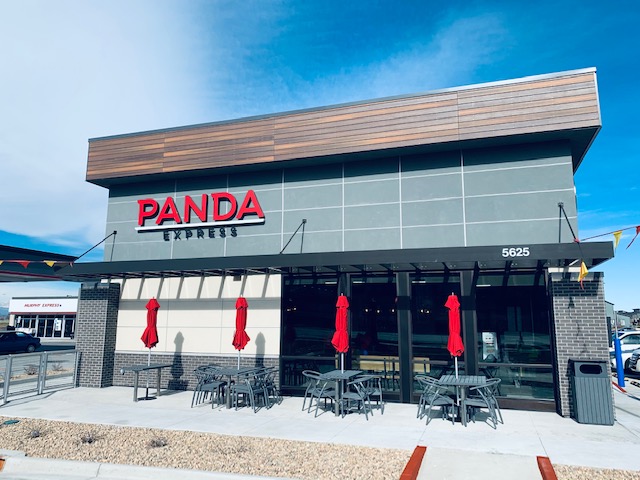 The new Panda Express in Beeler Park opened recently. The new restaurant is located at 5625 N. Beeler Street.
Other tenants in the Shops at Beeler Park include Taco Bell, Hello Car Wash, Paws 'n' Play, Murphy's Gas, and Box State Barbers.
Panda Express is open from 10 am – 9 pm daily.
New vet coming off Quebec?
Is a new local vet coming soon? A 15,000 sq. ft. space close to the Rare Finds Warehouse (one of my favorite local shops) was recently leased by a veterinary tenant. The address of the potential new clinic is 6750 E. Stapleton Drive South, according to BusinessDen.com, which is just off I-70 and west of Quebec on the interstate frontage road.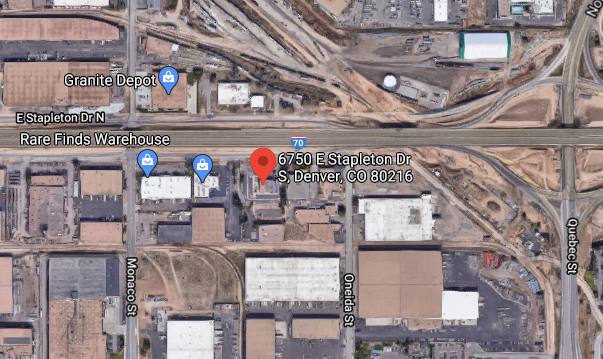 We're digging into this more and will update you on the Scoop when we learn more.
Mici's celebrates 8 years in Central Park
One of my favorite local restaurants – Mici's Handcrafted Italian – recently celebrated 8 years in Central Park.
As everyone knows, local businesses and restaurants have had it especially tough the past year. It's great to see a business like Mici's, which has many long-tenured employees, including special needs employees, survive and thrive in the neighborhood.
Happy 8th birthday to Jeff, Marissa, and the entire Mici's team!
Natural Grocers coming next to the control tower
A new Natural Grocers grocery store is currently slated to be built next to the old Punch Bowl Social space and airport control tower off Central Park Boulevard and Martin Luther King Jr. Blvd, according to the Front Porch Newspaper and Central Park United Neighbors.
My favorite part about the new Natural Grocers? According to Central Park United Neighbors' Facebook page, the new location "[w]ill include on-site farming – around the size of a shipping container decorated to look like the building." Greens and lettuce will be grown on-site and sold in the store.
The new grocery store will be approximately 13,000 sq. ft., with the main entrance facing south.
Central Park brokerage adds new broker, team now 10 people
Here at the Focus Real Estate we recently added a new real estate broker, Whitney Barnett. We're thrilled to add Whitney's title company leadership experience to our growing team, as well as her amazing skiing skills (she trained at the Lake Placid Olympic facility – maybe she can help me advance past my "pizza / french fries" skiing phase!).
We now have 10 people, including 8 Denver real estate brokers and a real estate attorney on staff. We help clients buy, sell, and build homes in Central Park, as well as the rest of Denver now, from Eerie to Castle Rock.
Also, I want to rewind quickly to last year. Joe Phillips, Focus' founder and my co-owner, called me last April when things were starting to get tough. He asked what we could we do as a brokerage to help?
After much discussion we finally decided that lowering our listing commission from 2.8%, down to 1.5% could potentially help our clients and friends as things got tough locally with businesses shutting down, job losses, and more.
We're happy to announce that we're continuing our reduced commission program in 2021. Here's the deal. We'll sell your home for a 1.5% total listing commission, which includes professional photos, a 3D digital model of your home, Scoop marketing, a free staging consultation, real estate legal advice (as needed), and all the other services you expect from a full service brokerage. Shoot us a note if you have any questions!
Kroger leases 79,646 sq. ft. east of Northfield
The Kroger Co. recently leased space a few blocks east of the Sysco facility in Northfield. The address is 10405-1045 E. 49th Ave.
Kroger's affiliated companies include City Market, King Soopers, Ralphs, and many others.
75+ local businesses featured in the Scoop in 2020
Here at the Scoop we featured 75+ local businesses in 2020. We don't charge our fellow local small businesses advertising fees or anything else – we're here to help and support the entire community. If you have business news you'd like to share on the Scoop or on our Facebook or Instagram pages, email me at Mariel@Focus-Realtors.com. We're also always looking for blog post contributors to the Scoop, so if you're interested in contributing let us know.
If you missed our other recent neighborhood updates, here they are:
September 2020: Inside Scoop: new Starbucks gains steam, In-N-Out coming, 12-yr-old's bike ramps go big, James Beard winner opening new restaurant, and more!
July 2020: Inside Scoop: $85M deal closes, 150 jobs at new Northfield hospital, Sprouts update, Mamabird Interviews, luxury condos open with saltwater pool and beer garden, and more
May 2020: Inside Scoop: New Starbucks, farmers market is on, Sprouts opening and hiring plans (110 jobs), big real estate news, famous dumpling shop opens, and more!
March 2020: Inside Scoop: Kung Fu Tea, a new hospital, Lady Justice Brewing, a $21.1M deal closes, Carm & Gia, Stanley updates, and more!
February 2020: Inside Scoop: An Indoor Ski Hill, Beeler Park's Pho Spot, Primrose Update, Third Culture Bakery, a Famous Dumpling Shop Opening Soon, Boost Hydration, and More!
June 2019: Summer Scoop on Sprouts, Punchbowl Putt-Putt, a new Primrose, and more!
July 2019: Inside scoop: A new Starbucks, 7 new stores coming to Beeler Park, grocery store rumors, what's up with North End's pool, and more!
October 2019: Inside Scoop: Illegal Pete's, a famous dumpling shop, Cholon, two new pizza joints, a Disney store, and more!