Ready to get into the holiday spirit? The fun has begun around town for the holiday season, and we've got you covered with some exciting things to do!
I love our holiday traditions and sprinkling in new experiences each year. Last year I got to share the joy of The Nutcracker with my then 3-year-old daughter and seeing it through her eyes was pure magic. She remembers it vividly and keeps talking about when we go again this year. We kicked off holiday fun last weekend with some gingerbread cookies, and I have a feeling those are going to be requested a few more times before the new year rolls around! Along with the fun and nostalgic holiday traditions, my family always finds an opportunity to give back to those in need. We usually sponsor a child from the Giving Tree at the Stanley Marketplace to help make their holiday season brighter.
To all the early holiday light neighbors…THANK YOU! You bring cheer daily and have made the time change a bit more bearable while driving home from school in the dark. Cheers to a festive 2023 holiday season! First up, the Central Park Winter Welcome on Friday night!
Where: 29th Ave Town Center
When: Friday, November 17th, 5pm – 8pm
Celebrate the welcoming of winter here in Central Park by officially turning on the holiday lighting display! Tree lighting ceremony is at 6pm. Enjoy live entertainment, local vendors, warm drinks, s'mores, Santa and more!
Where: Colorado Railroad Museum
When: November 10th – December 23rd
The story of The Polar Express is theatrically re-created and combined with a magical train ride. Children get to meet Santa and experience all the sights and sounds of this classic tale as if happening all around them. There is very limited seating available so don't delay your booking!
Mariel and Whitney from our team enjoy the Polar Express Train Ride Experience each year. Here are three tips for getting the most out of the experience.
Where: Stanley Marketplace
When: November 24th – December 15th
Brighten someone's holiday with sponsoring a gift wish from the giving tree benefiting the Denver and Aurora Housing Authorities, Aurora Animal Shelter, and The Center on Colfax sponsored by Visit Aurora.
Where: The Shops at Northfield
When: November 24th – December 21st
The shops have a busy line-up this year! Check out YogaSix baby goat yoga (!!), Black Friday deals, Holiday Pop-up shop for Small Business Saturday, Carolers, Paws & Claus, Goatflix and Chill and Ice-ie selfie stations!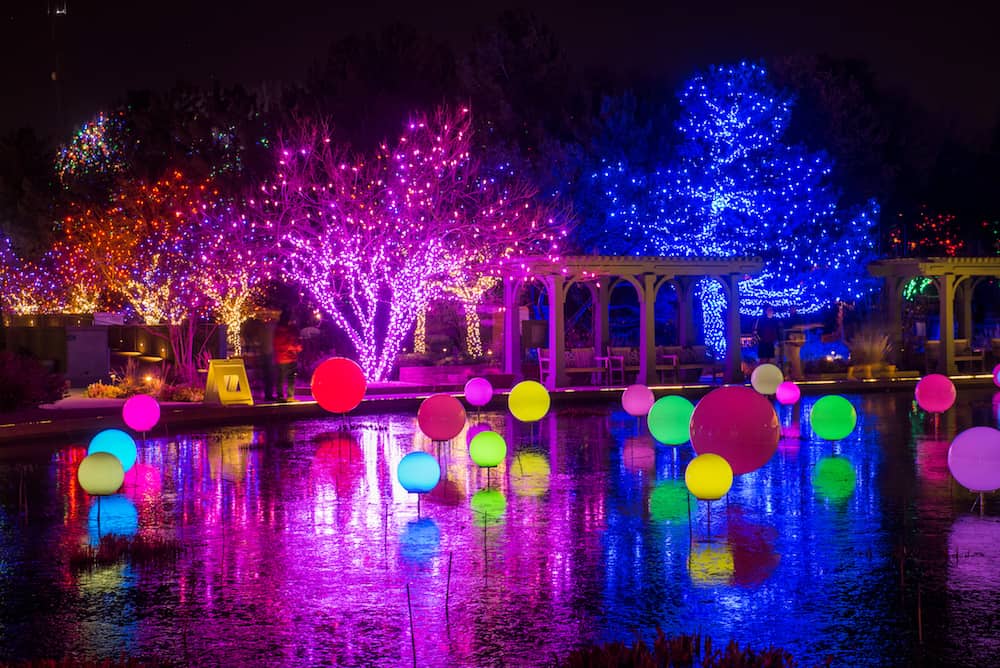 Where: Denver Botanic Gardens
When: November 17th – January 7th
A signature event for over 3 decades, Blossoms of Light is a real treat for the whole family!
When: November 24th – January 1st
Envelope yourself in the magic of the season at Chatfield Farms! With just under a mile of walking trail, the illumination of cottonwoods, boxelders and pine trees line the pathway through the Green Farm, Crossroads, Deer Creek Discovery Children's Play Area and 1880s Hildebrand Ranch homestead.
Holiday Market Open: Nov. 24-26, Dec. 1-3, 8-10, 15-17.
When: November 24th – January 28th
Wrap yourself in the warm and festive tones of the Hudson Holidays show with an uplifting and beautiful sense of winter drama. On January 1, the gardens will transform to feature an entirely new exhibit to ring in the new year!
Where: Water World, Bandimere Speedway or Arapahoe County Fairgrounds
When: November 17th – December 30th
Drive through millions of lights perfectly synchronized to holiday music you'll hear right through your radio. Now with 3 locations in the Denver metro area!
Where: The Royal Gorge Route Railroad
When: November 17th – December 30th
This year, the Royal Gorge Route is introducing an ALL NEW Santa Express Train holiday locomotive, which will lead the train through the Royal Gorge to the North Pole and back. It's an absolute holiday masterpiece and will delight children of all ages!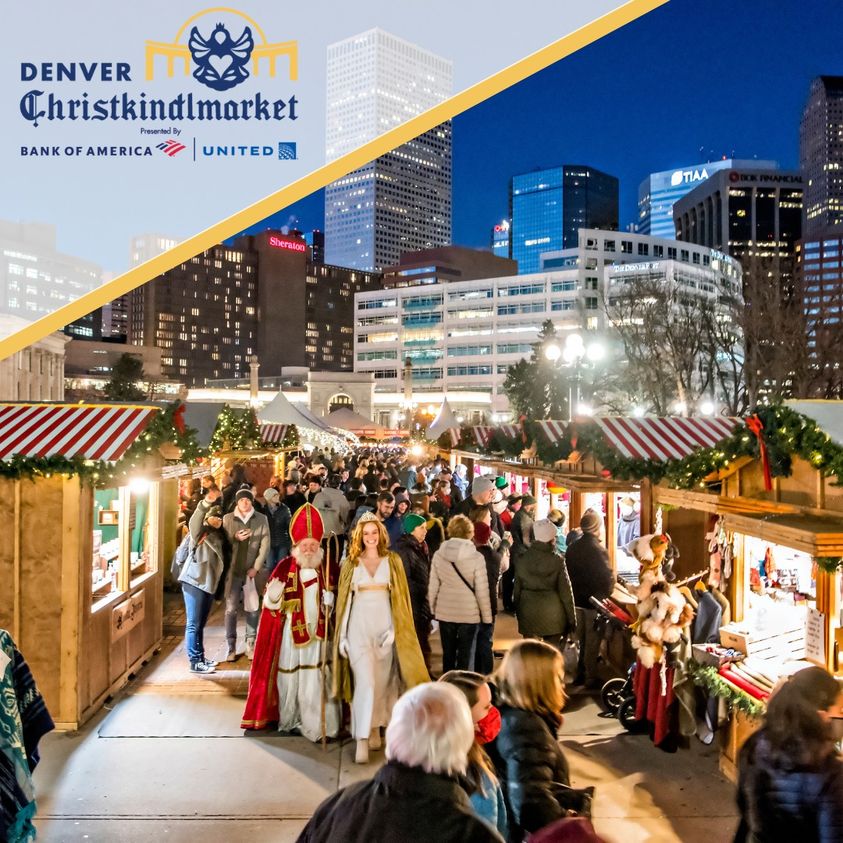 When: November 17th – December 23rd
Always a fun time, the Christkindl Market is a lively outdoor market with European flair. There is live music, local and European craft vendors and authentic fare to eat. Free and open daily! Here is the entertainment calendar for 2023!
*The 2023 Mile High Tree by Xfinity will be located in Civic Center Park too, making it a great outing!
Where: The Brown Palace Hotel
When: Now – December
As if Afternoon Tea at the Brown Palace was not fun enough, being immersed in the festive holiday décor at the hotel that feels like a throwback to the Golden Era, is a delightful way to celebrate the holiday season!
Where: Gaylord Rockies Resort & Convention Center
When: November 17th – January 1st
Don't miss ICE! at Gaylord Rockies this year featuring A Christmas Story! With over a dozen activities, there is bound to be something for everyone in the family! Some of our favorites include Cirque: Spirit of Christmas, snow tubing, ice skating, Gingerbread decorating corner, and the naughty or nice escape room!
Where: Stanley Marketplace
When: November 25th
Check off all your holiday shopping with a one stop shop! Not only can you find the best gifts, but enjoy live music and entertainment, holiday décor from Lonnie Hanzon, a family-friendly silent disco (11am-2pm), annual tour of trees, the Giving Tree, letters to Santa and St. Nick Himself! You can even select your fresh Christmas Tree before you head home… Truly a one stop shop!
There is entertainment and activities planned throughout the next month, check them out here!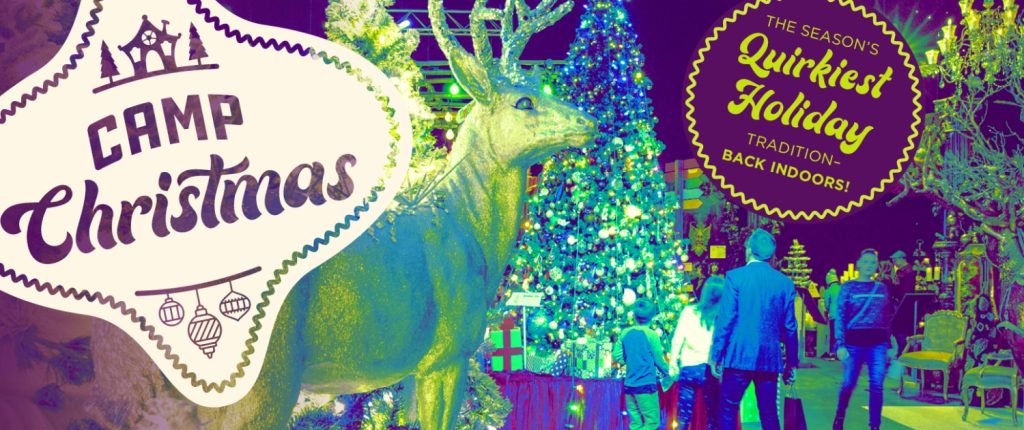 Where: The Hangar at the Stanley Marketplace
When: November 16th-24th
Mastermind Lonnie Hanzon of Hanzon Studios and DCPA Off-Center Present Camp Christmas! Immerse yourself in a 15,000 square-foot, 360-degree kaleidoscope of yuletide cheer. Pay a visit to Santa, and savor craft cocktails. You can wander through a surreal mashup of nostalgic scenes, scratch your head at playful pun trees, and, most importantly, reconnect with the joy of the season. Camp Christmas is fun, fleeting, and just a little bit weird.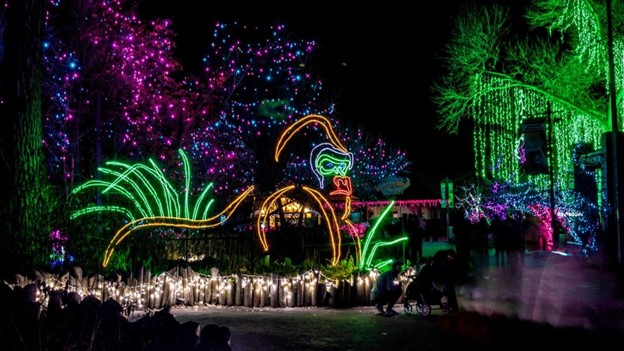 When: November 24th – January 7th
Over a million lights on display in the WILDEST winter wonderland! This year, there's more magic than ever—including new animated light sculptures, returning favorites, nightly ice-carving exhibitions and festive seasonal treats.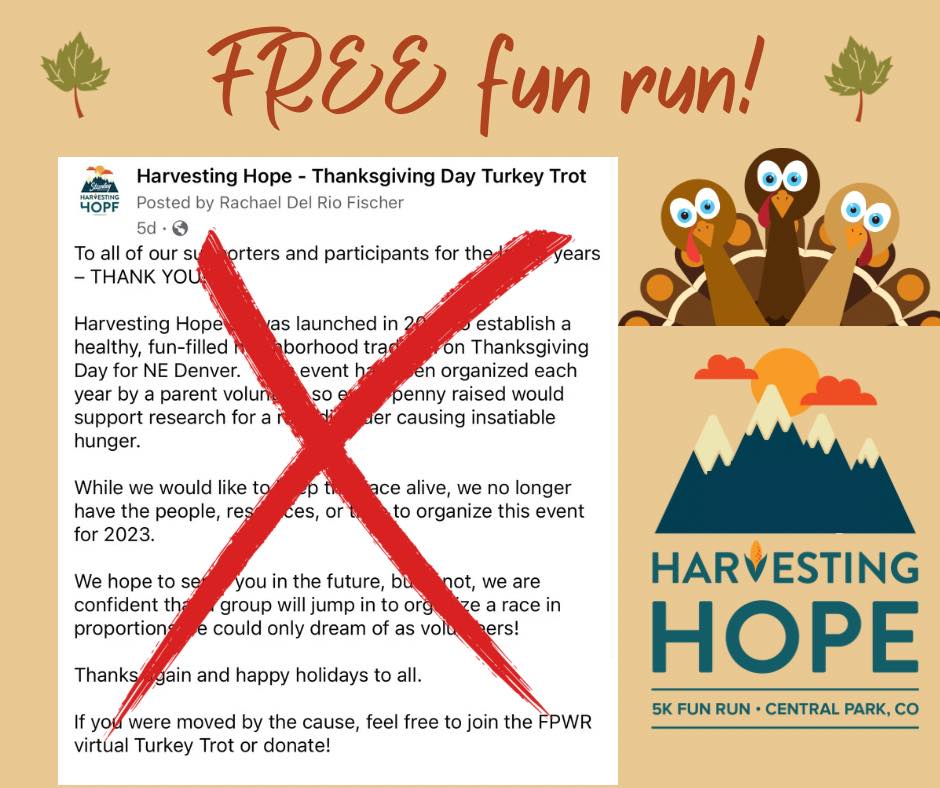 When: November 23rd at 9am
RUN, WALK, DANCE, SKIP, HOP, JUMP or TROT to the finish line for the 8th Annual Thanksgiving Turkey Trot! Participation is free and all merchandise proceeds benefit the Foundation for Prader-Willi Research (FPWR).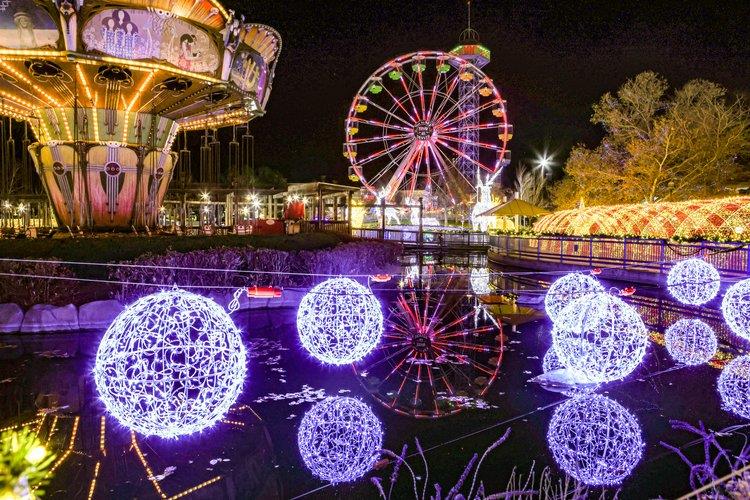 Where: Elitch Gardens Theme & Water Park
When: November 24th – January 1st
Larger than life holiday displays and immersive experiences will make this an outing to remember! Over 3 million lights, a 65-foot Christmas tree, a 25-foot snowman and more! This year, even more rides will be open including a Central Park Scoop team favorite; Sea Dragon!
Where: Ellie Caulkins Opera House
When: November 25th – December 24th
This beloved holiday classic returns with new sets and costumes at the Ellie Caulkins Opera House. A sensory friendly performance is available on Sunday, November 26th at 1:00pm.
*A Christmas Carol is also playing daily until December 24th at the Wolf Theater.
Where: Ellie Caulkins Opera House
When: November 24th & November 25th
A true holiday favorite, this beloved comedy classic features renowned composer John Williams' charming and delightful score performed live to picture by the Colorado Symphony!
Love ELF? Don't miss ELF in Concert on December 22nd and 23rd!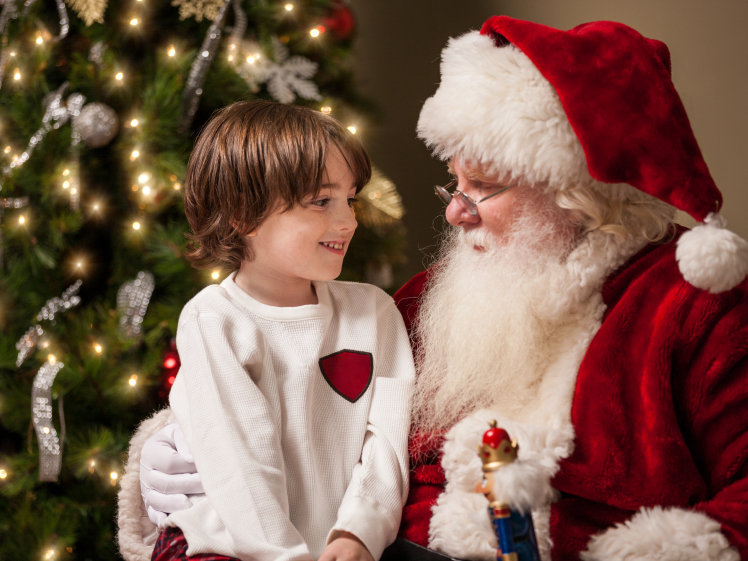 When: December 3rd
Individuals with all spectrums of special needs and their families are invited to a private photo session where extra care is taken to support the sensory, physical and other developmental needs to make this a magical holiday experience. December 3rd from 10:00am-11:30am at Cherry Creek. Make reservations today!