In the market for a Central Park home but tired of the anemic inventory and the bidding wars?
Good news…we have the inside scoop on 3 unlisted but available new build Infinity homes in North End!
These homes are already under construction (ranging from the foundation stage to the finish stage), which means you wouldn't have to wait out the whole construction process. They're also not listed online for sale yet…which means you could beat the competition!
Before we jump into the details on these homes (and we do have TONS of details below) lets discuss why these homes are available.
Homes that are under construction but are not yet sold are often referred to as "spec" homes, so that's how I'll refer to these throughout the post. (Spec is short for speculative which refers to the fact that the builder is building the home "speculating" that they will sell it along the way).
Wait…why would a builder have spec homes in a market with so many buyers? Good question. The reason is earlier in 2021 supply chains became complicated and materials costs went through the roof. You likely remember headlines about the costs of lumber, steel and appliances skyrocketing. (Anyone who recently bought an appliance or a couch knows about these delays.) That caused some builders to shift their business model a little and Infinity Home Collection was one of those that made an adjustment. The old way of doing it was to release multiple dirt lots, sign contracts with buyers (which locks in the sales price the builder will receive) then build the homes for them. Now the adjusted way is to begin to build a few homes as specs then sell them along the way as they're being built. That way the builder could get their arms around the actual costs they had to pay to build the homes, then they could price the homes accordingly to make a profit. I can see why builders had to adjust when costs were really volatile.
It makes it a little harder to get one of these new builds, especially if you're not in close constant contact with the builder.
So, as Infinity moves forward and sells the remainder of their approximately 50 lots they have in North End in their Luxe, Vive and Alto series, they are likely to do it a few spec homes at a time.
So let's get to the details of the 3 spec homes they have available right now to see if any are a good fit for you.
6243 Emporia St – $1,425,000 – Nearly Complete "Vive 2D Farmhouse"!
This one is exciting to tell you about! I think the right buyer is going to love this Vive 2D floorplan because of the Farmhouse exterior, the $300k+ in stunning designer finishes and the fact that it's 97% complete already. You could move into this one by the holiday season! It's like getting a resale home but it's brand new and you get a home warranty.
The home is located across the street from a brand new pocket park that includes a few pickleball courts.
If you're not familiar with the Vive 2 floorplan you can see it on Infinity's website (just scroll down to Plan 2).
The builder made a conscious decision to go higher end on the finishes in this home, recognizing that at this price range buyers have understandably high expectations. After building homes in this segment of the market for years they have a really strong sense of what upgrades and styles buyers really value, and they included those in this home.
The main floor of this home includes a stunning white kitchen with highly upgraded Thermador appliances (over $35k in appliance upgrades!) which opens to a wet bar and great room. The great room centers around a fireplace and the 16 foot stacking glass doors that open up to the outdoor room in the backyard which also has a fireplace! Also on the main level is a home office with a full glass wall, providing owners with the quiet they need to get their work done.
As you go upstairs you'll notice the full metal rail upgrade and that the hardwood floors carry not only up the stairs but also throughout the hallway and master bedroom! Like I said, they really went high end on the finishes! Upstairs there are 4 bedrooms including the owner's suite. You'll even notice that areas like the closets and pantry have been custom finished so it's truly move in ready!
This home features approximately 3,100 square feet not including the unfinished basement. (Hmm… how much would it cost to finish a basement in Central Park? We have a video for that!)
The great news is we don't have to just tell you about what this home will look like, it's already 97% complete and we can show you! If you'd like to tour this home please let us know, we have access and can get you in any time. (Joe Phillips – call or text (720) 299-1730). It will be listed for sale in the MLS soon, which will bring it more attention, so if you're seriously interested in this one I'd tour it as soon as you can. (I know that sounds like a sales guy, but anyone who has been home shopping for a while knows that if you know of a home that's not on the market yet you should act quickly to see if it's the right home for you!)
Below is a ton of additional info we tracked down about what's included in this home:
Builder Options Page 1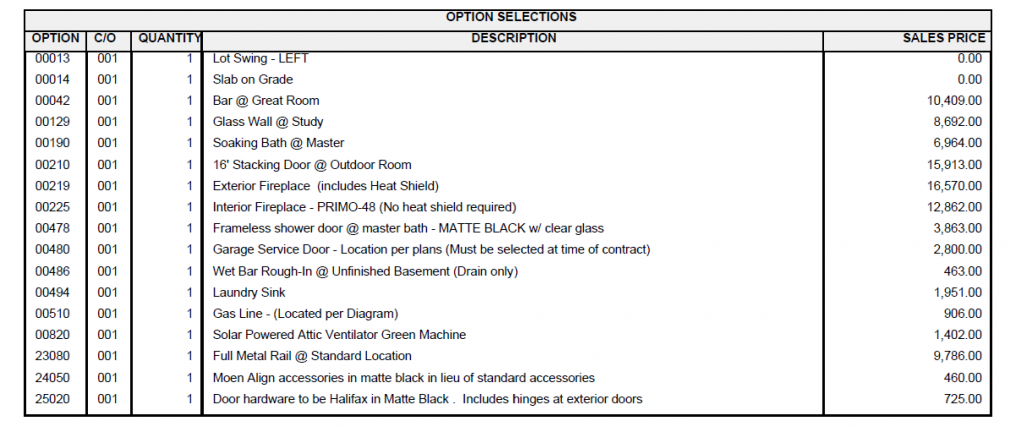 Builder Options Page 2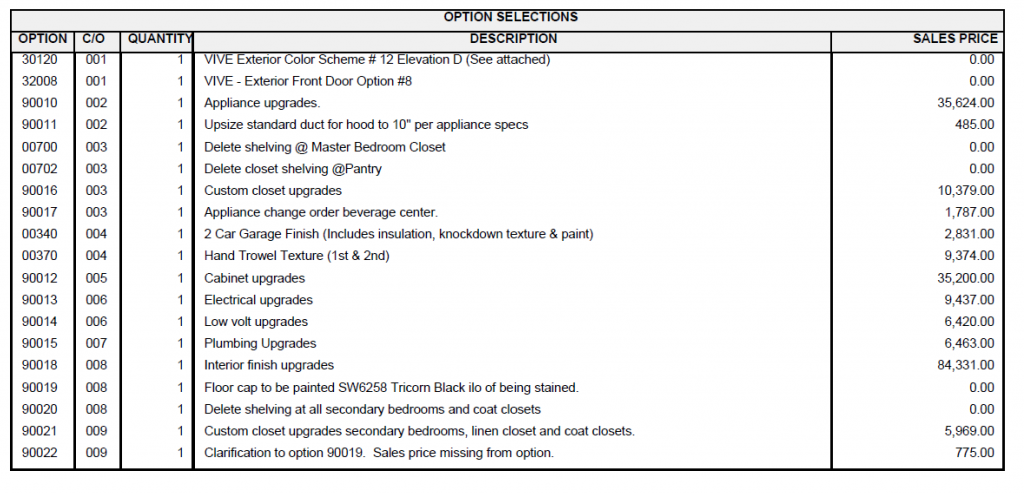 Electrical and Low Volt Details
9815 E 63rd Ave – $1,617,849 – Framing stage "Vive 1C"!

The Vive 1 has been one of Infinity's best sellers for years and I don't expect this one will last long once the market is aware it's for sale.
The first thing you'll notice, even before going into the home, is the awesome location. It faces Southwest on to that same pocket park with pickleball courts that I mentioned above. Past the park you look out further to see downtown Denver in the foreground and the rocky mountains perfectly framed behind it. It's amazing! Now in real estate school they pound into our heads to never sell a view because it could go away (smart), but in this case the park and the homes in front on this home are all built out so I'm confident in saying you'll have a great view. It's nice from the front porch and AMAZING from the master bedroom.
If you haven't seen the Vive 1 floorplan you can see it on Infinity's website (just scroll down to Plan 1).
Similar to the spec home on Emporia described above, the builder went higher end on the finishes in this home. One of the main differences between this home and the one above is this one also includes a finished basement which includes a wet bar and adds a 5th bedroom. It also provides a loft upstairs.
This home features approximately 4,400 finished square feet, including the basement.
This home is not as far along in the construction process as Emporia. It's at the framing stage right now. At this point in the process you can walk the home and get a good sense of the space, which is handy. To help you envision what finishes will go in the home we've included links to a bunch of details for you below. And even though it's not finished we're happy to get some hardhats and give you a tour.
Additional info this home:
Pricing Sheet showing all Upgrades
Builder Options Page 1
Builder Options Page 2
Carpet sample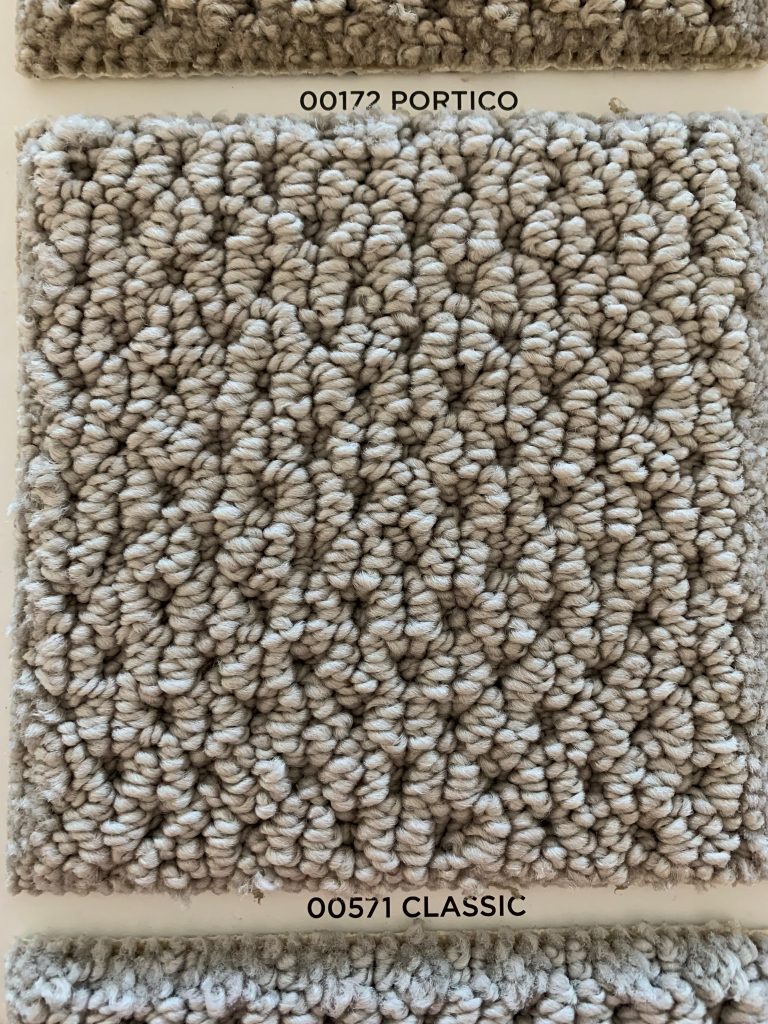 Picture of finishes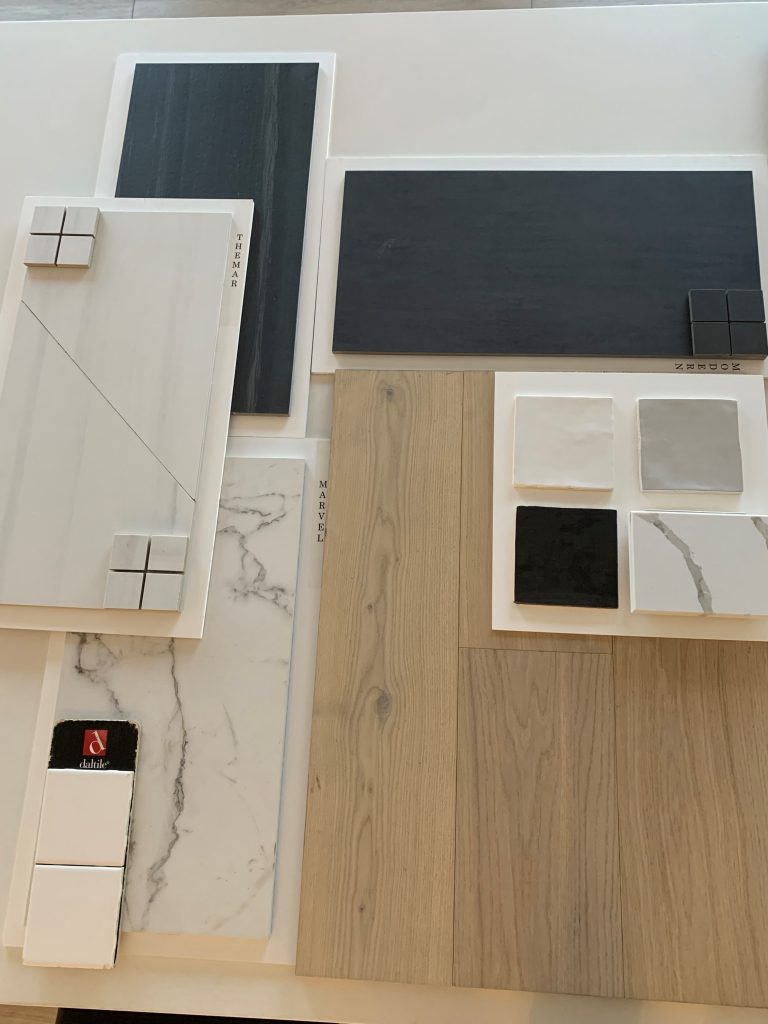 Electrical and Low Volt Details
Interior Finish and Plumbing Details
6202 Emporia St – $1,300,000 (estimated all-in price) – Foundation stage "Alto 4"!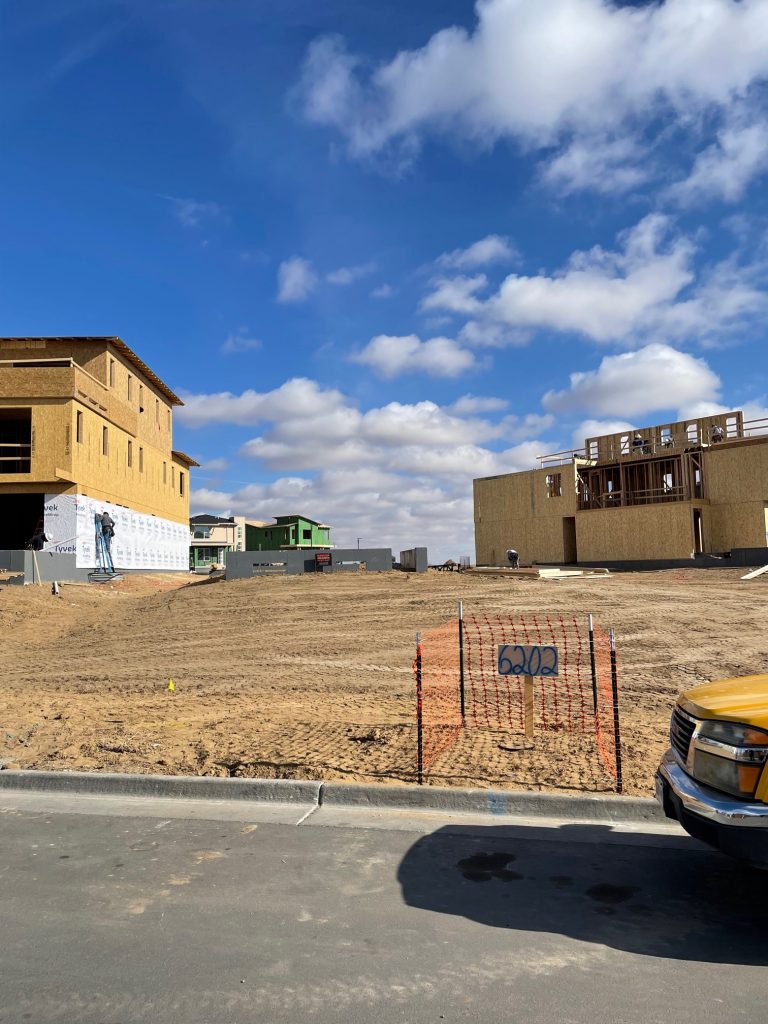 This third spec home is an Alto plan 4 at the foundation stage of the process. Because it's very early in the process I'm not going to provide as much detail on this one yet.
I did want to at least put it on your radar though because it has a few very unique features.
For one, it sits on a 10,000 sf lot!  That's huge, roughly 3x the normal lot size for this home series.
The second awesome feature is it faces Southwest towards the mountains. The home isn't built yet, so I can't promise views, but I imagine they'll be amazing from the third floor roof terrace.
You can see this Alto 4 floorplan here on the Infinity website.
Ok, there you have it, the scoop on 3 Infinity homes you may not have known about because they aren't on the open market.
Any of these look like the house for you? If so we'd love to chat and see if we're a good fit to be your buyer's agent on your Central Park home search. You pay the same price on a new build whether you have a buyer's agent or not. Plus we're happy to discount the commission on the sale of your current home if we're able to help you on the buy side of your move.
These aren't the homes for you? Let's chat. We'd love to hear about your needs, your budget and help you find all your options.
For a tour of these homes or if you just have questions please contact me at (720) 299-1730.
Looking for more resources for your Central Park home search?

Central Park Scoop Youtube Channel – videos specifically geared for someone new to Central Park or considering moving here.
Central Park Scoop Facebook Page – constant flow of valuable information about the community, current events and things around Denver we think you may be interested in.
Central Park Scoop Instagram – this is where we share pics and videos from our day to day to keep you informed on what we're seeing out and about in Central Park.