Hey Neighbors!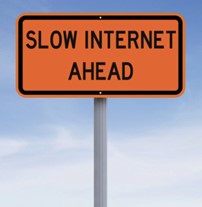 Have you ever encountered internet and home technology frustrations? Of course you have… we all have. Well, this past week, my family was without internet for 4-5 days and we couldn't get the local internet provider out to the house to troubleshoot. At the recommendation of a fellow Central Park resident, I reached out to Will Puth with C22 Tech. Will is a Central Park resident and the Denver Regional Manager of C22 Tech; an IT support company providing small businesses and entrepreneurs with the strategic expertise and daily help they need to grow their business.
Will came over and figured out our issue; we needed a new box installed on the outside of our home by the local internet provider. Once the box was installed, Will came back to our home, installed a better router, and got all our home's "smart" features (ring doorbells, thermostat, appliances & Alexa) connected in a more streamlined manner at a very reasonable price. Everything works better now than it ever has. My husband and I were so pleased with the service Will provided that I asked if I could share his info with the Scoop audience.
Here goes: With 8 years of experience building technology solutions for small and medium sized businesses, Will and his team provide daily helpdesk support, network design, cybersecurity, and IT infrastructure development among other services. They can solve your business's tech problems from regulatory compliance to fixing Outlook's connectivity issues. They also remove the usual frustrations of IT support companies, like ticket systems, long-term contracts and complex billing. Instead, they provide friendly and knowledgeable consultants at flat billing rates.
If your home or business needs an IT partner who is easy to work with, give Will a call at 312.638.0939, or send him an email at will@c22tech.com.