I don't know about you, but the last thing I Googled was "what to wear to an Italian disco party." That's because I'm attending one this Friday night, inside the Sistine Chapel exhibition at The Hangar at Stanley. Turns out an Italian disco party doesn't sound that different from any other kind of disco party, at least as far as attire goes. Many people think polyester is a good choice, and sequins, bell bottoms, gold lamé, and a surprising amount of fur all appear as recommendations most everywhere I looked.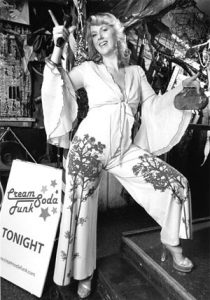 You, too, are invited to this Italian disco party this Friday night. It's one of a dozen special events taking place inside the Sistine Chapel exhibition on view now through August 13 at Stanley Marketplace. The first is a Paint Your Own Masterpiece event and the last, as of now, is an opera-inspired evening produced by a woman from Meow Wolf who promises some interactive elements. In between, we've got what's probably your only chance to do yoga surrounded by Michelangelo's frescoes, a tour specifically for kiddos, and a theatrical experience inspired by the rivalry between Michelangelo and DaVinci, two of the greatest artists of all time who did not like one another one iota.
Here's a little info on all of these events:
Paint Your Own Masterpiece in the Sistine Chapel — 7/10, 7/17, 7/31, 8/7 from 7 to 9 p.m., $50
A sip-and-paint experience led by Aurora's Painting with a Twist in which attendees create their own paintings inspired by Michelangelo's work.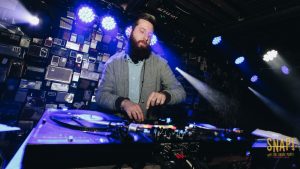 Holy Disco! Italian Disco Party featuring DJs Clayton K and Eric Lake — 7/12 from 7 to 11 p.m., $35
Exactly what it sounds like: a buzzing evening of music, drinks, and fun surrounded by Michelangelo's frescoes, with Italian disco tunes and light bites. Polyester attire encouraged.
Renaissance Presented by Kim Robards Dance — 7/13, 8/3 from 7 to 10 p.m., $50
An elegant evening of modern dance performances and chamber music. A VIP option on both nights includes an Italian-inspired cooking class at Create Cooking School for just $40 more.
Holy Yoga in the Sistine Chapel — 7/13, 7/27, 8/3 from 8:30 to 9:30 a.m., $15
A unique yoga experience combining meditation and movement from the founders of OmFest.
A Journey into Michelangelo's Rome Lecture Series — 7/16, 7/23, 8/6, 8/13 from 6:30 to 8:30 p.m., $25
Author and expert Angela K. Nickerson weaves the story of a powerful pope and a masterful artist that led to the creation of the Sistine Chapel.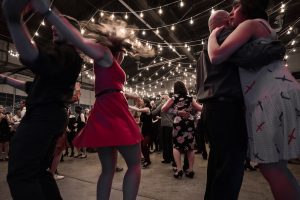 Holy Swing! An Italian-Inspired Swing Party Presented by Speakeasy Soiree — 7/19, from 7 to 11 p.m., $25
Swing night inside the Sistine Chapel, with swing dancing and live gypsy jazz.
The Sistine Chapel for Children, with Angela K. Nickerson — 7/20, 8/10 from 8:30 to 10 a.m., $15
A tour of the Sistine exhibit specifically for younger people, combining conversation and storytelling to bring Michelangelo's art to life and inspire creativity.
DaVinci vs. Michelangelo Battle of the Titans Theatre Experience — 7/24 to 7/28 from 6:30 to 9 p.m., $35
A fantastic multimedia journey through the Italian Renaissance led by performer Mark Rodgers, focused on the life and work of DaVinci and Michelangelo, two monumental artists and rivals.
Holy Tango! Presented by CM Dance — 8/2 from 7 to 11 p.m., $20
Tango night inside the Sistine Chapel, with a tango dance lesson, live tango music, and light bites.
Holy Opera! Curated by Lean Podzimek — 8/9, 8/10 from 7 to 9 p.m., $50
A sonic experience inside the Sistine exhibition featuring songs, arias, and ensembles from some of the Denver area's most accomplished opera singers, including interactive elements.
The Sistine exhibit is here for six weeks and open daily from 10AM to 6PM. It's worth a visit, for sure, even if you're also attending the Italian disco party and some of these other fun events. Here's where to find a calendar and buy tickets.
If you've got a question about any of these, you may find me online most everywhere as @bbp3.
Get those polyester jackets and shiny gold jumpsuits ready, friends!