What a wonderful week we've had, Stapleton!  This week we saw the opening of restaurants, small businesses, and the last week of school for many kids in our area.  One of the main things we love to do here at the Scoop is highlight the small businesses that lie within steps of our front porches.  On Wednesday, Lisa Palladino took us to the Bar Method for a free 45-minute class (you can still check out the workout HERE).  That same day Joe Phillips took us on a tour at the Stanley to see what the scene looks like there.  The great news is the Stanley is now open!  It looks a little different with all the interior furniture gone, but the spirit is alive and local shops are open and ready for business.
Is that all?  Nope! Governor Jared Polis also announced this week that summer camps may resume.  Although these camps will also look a little different, it brings quite a bit of relief to both kids and parents who look forward to the summer months and the break from school.  HERE is a link to our previous post from January with all the summer camps in and near Stapleton.  (Hint: think you're too late to sign up for a camp? You might not be! With new restrictions, most if not all camps needed to restructure for additional safety measures.  I was able to book my kiddo into two new camps that were previously sold out!)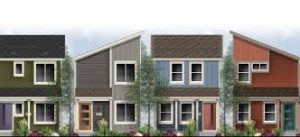 From really great news to really great real estate news!  This week we explored two builders who will be building in the last phase of the North End.  Amy Atkinson checked out the Boulder Creek Wee Cottages that will be released in the later half of 2021.  These homes sold quickly when they were released in Beeler Park and they likely will be a hot commodity in the North End.
KB will also be back in the second phase of the North End with two different projects – the paired homes and Starlight series.  KB is not expecting to release their lots until later this fall.  However, here at Focus we are in constant communication with all the builders to help put our clients in the best possible position.  See Lisa's post about KB HERE.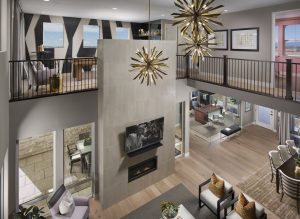 Are you interested in building?  Want to be in the know?  Check out homesinnorthend.com to download the FREE builder cheat sheet we put together about all the options available to you.  You can also see the map of what homes are available on what lots HERE. If you already own a home but are thinking about building (or even buying another resale home), we're here to help.  We are now listing all of our homes for 4% AND rebating our buyers back part of our commission.  There is also a circumstance in which we will sell your home for FREE when building a new home!
Onto what's happening in the Stapleton real estate market!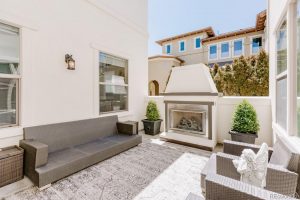 This week we saw 14 new listings.  There's something for everyone in these listings.  3433 Yosemite Street really caught my attention.  Listed by Jason Cummings with Compass, this immaculate 5 bed, 5 bath Infinity Courtyard home checks all the boxes:  awesome location, beautiful finishes, and a stunning backyard.  A little under 5,000 square feet and priced at $1,129,000.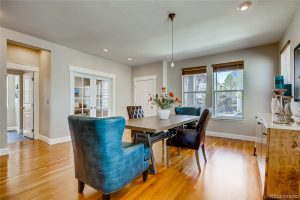 2528 Akron Street sits along a beautiful street bordered by the Greenway and Westerly Creek parks.  Puddle Jumper pool is also three blocks away.  This beautiful John Laing home has room for everyone with 3,800 square feet (1,263 square feet in the basement unfinished with endless possibilities).  This turn-key ready home is available for $735,000 and listed by Joe Philips.
Last but not least, if you're looking for a Stapleton home surrounded by parks, be sure to check out 5512 Wabash Street.  Located one block from Quilted Park and two blocks from Prairie Meadows Park, you can check out the 3D model HERE. This 5-bedroom home is listed for $664,990 by Mariel Megan Ross.
There were 16 homes that went under contract this week.  Half of these homes went under contract within 5 days or less in all price ranges.  Rates are incredibly low right now so if you're even just thinking about making a move, check in with a lender.  Don't have a lender?  No worries.  We have several lenders we all work with closely who we would love to recommend.
11 homes sold this week in Stapleton.
Not quite ready to buy?  Check out the current rentals in Stapleton.
And as always, if we can ever help connect you with a local resource (real estate related or not), please reach out to me at ashley@focus-realtors.com or call/text me at (720) 799-6376.  Wishing you and your families a safe, healthy and wonderful weekend!
Disclaimer:
Our Friday real estate updates are meant to be a "roundup" type post where we discuss all listings in Stapleton, not just our own.  It's our way of making sure we follow the market closely and we share it with the Scoop readers because we know many of you like to track real estate in the area as well.  Many of the listings in these posts are not our company's listings and we wanted to mention that here to make sure it's clear. Thanks for reading the Scoop!