Brrrrr! It's freezing out! It's the perfect day to grab that warm cup of coffee, cozy up by the fireplace and check out some real estate in our weekly update on the Central Park market.
Speaking of getting cozy and looking at real estate… if you didn't see the Saturday Night Live skit about Zillow you have to watch it.  (So funny…our goal is to never be "Donna Lazarini from ReMax"!)
Ok on with the update. This week we'll show you the latest listings, some North End new build updates and provide a post about trends we're seeing in the market. We'll also pull you in on a chat with our mountain broker friend Todd Rankin who will update us on what he is seeing in Summit County for those of you interested in second homes. (Spoiler alert: we're not the only one with a shortage of home inventory!)
The main story though continues to be one you've likely heard by now… there is almost no home inventory!  What is going on in this market?  For insights into what trends we're seeing, as well as take-aways for buyers and sellers, take a minute to read our "2021 Real Estate Market Update" blog post.
Let's jump into the new listings for the week. This week there are 5 new listings that hit the market.  If recent trends hold at least 4, if not 5 of them, will be under contract in the next 3 days.  That's the pace of the market lately and how quickly the market is absorbing new inventory as it comes on.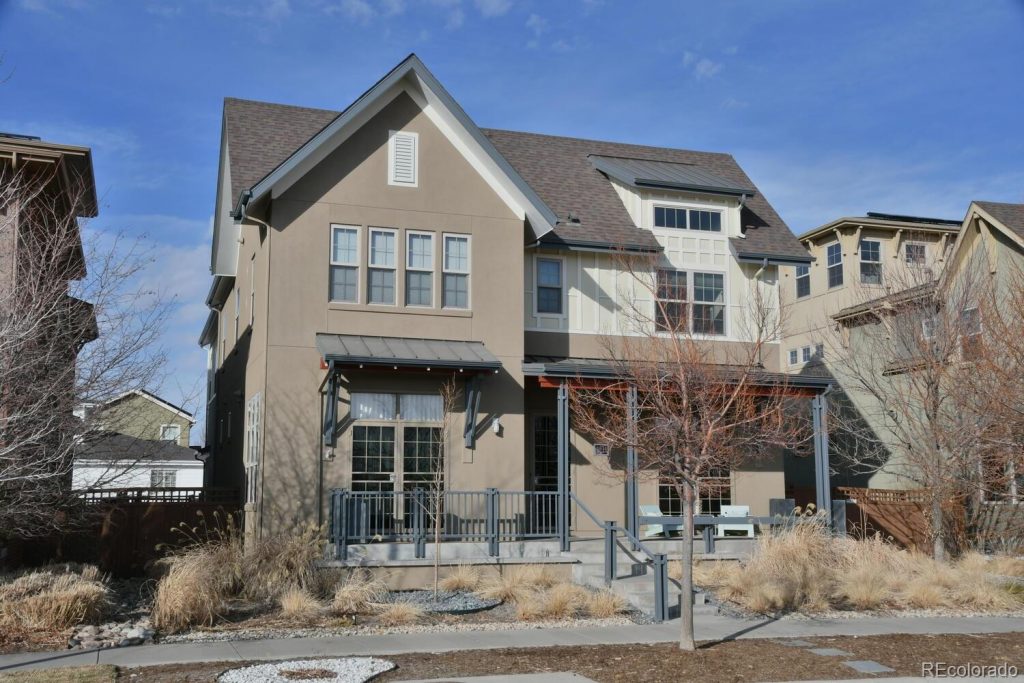 Of these homes new listings one of my favorite is 9071 E 33rd Ave being listed by our friend Sarah Rogers with Metro Brokers.  First off, the location is amazing!  It's south-facing right onto 80 acre Central Park.  A location like that will always be one buyers want, regardless of the ups or downs of the market.  Second, there weren't a lot of these homes built so to me it has a custom feel.  Check out the layout of the great room where a two sided fireplace partially separates the living room from the dining room, while still giving it an open feel. Other things you'll love?  How about the large backyard or the fact that it has 4 beds upstairs (5 beds total!)  Want more info? Here are more pictures and if you'd like to see it we'd love to show you!  (Note: if you have an agent already please go through them to see the home)
Not seeing exactly what you're looking for? We get it, there aren't a lot of resale options. Luckily in Central Park we have new build construction still available for a while. Check out these recent update posts done by our team on the builders:
What's Going on with David Weekley in North End?
Parkwood Releases 3 new Painted Ladies homes
What is Infinity building in North End?
The new build construction homes are moving fast just like resale homes, so to stay informed sign up at homesinNorthEnd.com!  When you do we'll send you updates on the new construction homes as we learn them.
There were 11 Central Park homes that went under contract last week. Of the 11, 10 went under contract in the first 3 days! Again, that shows you the pace of the market. If you are interested as a buyer you need to go see new listings the same day and be prepared to make a competitive offer.
If you haven't been watching the market take a look at the under contract homes in the link above, I think you could be amazed at what homes are selling for lately. We've seen a bump in values again driven by the low home inventory and low interest rates.
There were 4 properties that closed this past week. You can see those in the link above if you're curious.
There are just 7 total Central Park active listings right now in all price ranges. This lack of inventory has been great for sellers, and a challenge for buyers.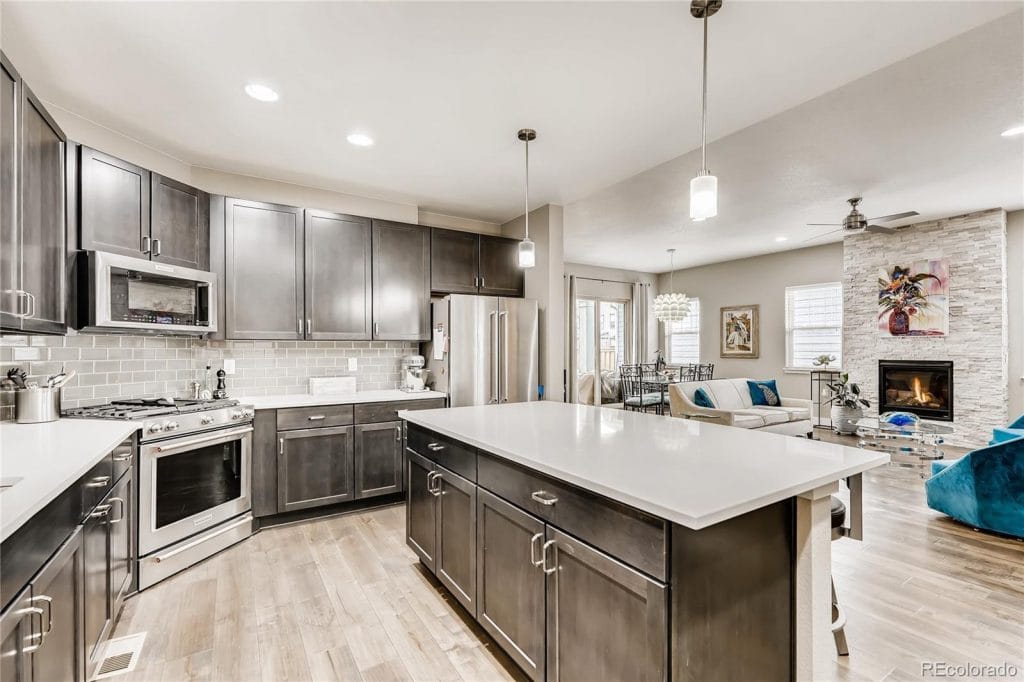 Speaking of the available homes, know anyone looking for a ranch style home on the south side of Central Park?  If so they may want to check out our Boulder Creek listing at 11278 E 25th Dr listed by Amy Atkinson from Focus Real Estate.
We love the gorgeous hardwood floors, the well-designed kitchen, and of course who wouldn't like the floor-to-ceiling stacked stone fireplace. Also on the main level is the spacious master suite, den/office, guest bath, laundry room and mudroom room leading to the attached garage. This one feels like it's brand new. Listed for $675,000 and available for quick move in.
Before we wrap up I wanted to provide a link to our latest chat with Todd Rankin from Cornerstone Real Estate in Summit County.  Todd is a long time mountain broker and I rely on him to help our clients when they're interested in mountain homes.  (whether that means second homes or moving up there for a primary residence)  Todd and I have been chatting monthly on Facebook Live so he can update Central Park residents on what he's seeing in the mountain markets.  For our latest chat check out this Facebook Live and if you need assistance purchasing a mountain property you can find Todd on his website, on his cell at (970) 406-0437 or on his email at todd@toddrankin.com.
That's the update for the week. If we can be of service, whether you're looking to buy or sell, please let us know. My contact information is below. Stay warm out there!
Disclaimer:
Our Friday real estate updates are meant to be a "roundup" type post where we discuss all listings in Central Park, not just our own. It's our way of making sure we follow the market closely and we share it with the Scoop readers because we know many of you like to track real estate in the area as well. Many of the listings in these posts are not our company's listings and we wanted to mention that here to make sure it's clear. Thanks for reading the Scoop!