Happy Holidays, Central Park!  In this addition of our weekly update, I'd like to highlight some of our local businesses.  We have some really great local talent!  If you are looking for some last-minute gifts, check out our Facebook and Instagram feed from this past month showcasing some amazing local businesses such as Elevated Soul Art,  Purple House Honey, LavaBox Portable Campfire and so many more.
Looking for more of an experience or a service?  We've got you covered there as well.  Check out House of Colour Denver, Flatirons Detailing, Mindful Progressions, and again, so much more on our December Facebook and Instagram pages.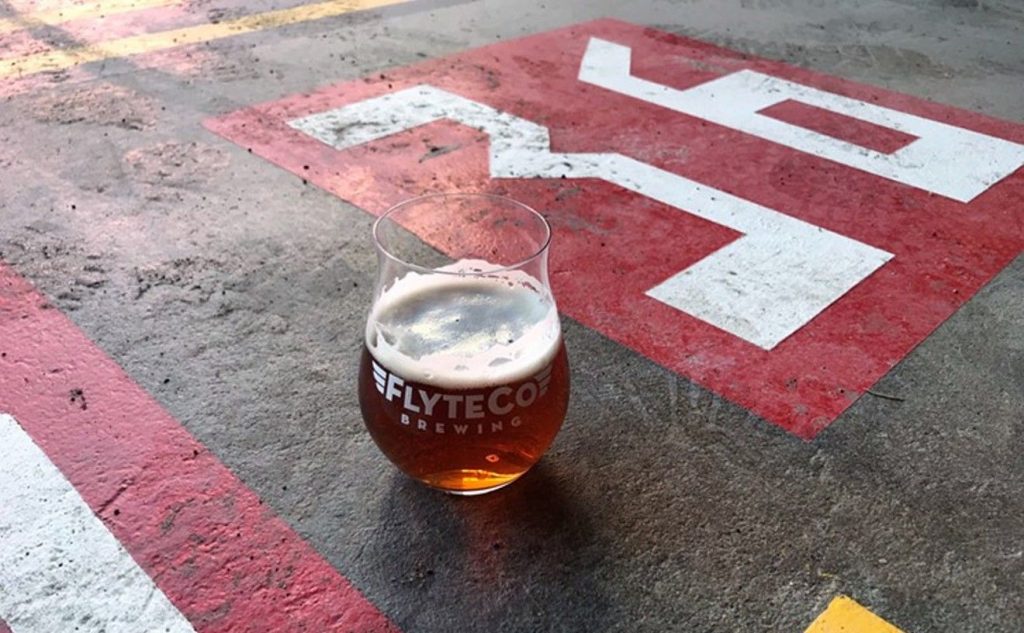 This week we also learned about the new business opening in the iconic former air traffic control tower!  FlyteCo Brewing has given us an inside scoop on what's to come. Check out the interview HERE.   Spoiler:  This place is going to be amazing and such a great addition to our already fabulous neighborhood. 
Are you feeling a little tight lately especially with the stress of the holiday season?  Stretch Zone is now open in the 29th Avenue Town Center and is receiving rave reviews (and has some holiday specials!).  Rebecca has the scoop HERE.
Are the kids going to drive you crazy at some point over the holiday break?  Have you heard of Caresplit?  "Caresplit Experiences are 2-4 hour activities designed by educators, musicians, and artists trained in leading kids' structured play, curated to fit your schedule and your child's interests." (caresplit.com).  See Rebecca Fawcett's full interview HERE.
Speaking of the kids…Central Park has a ton of great options for childcare. Would you like to find all that information in one spot?  Rebecca Fawcett did a great job covering it all!  Check out The Scoop on Childcare in Central Park as well as our latest YouTube video, 5 Tips for setting up child care in Central Park Denver.
Onto the Central Park Real Estate Update!
This week we saw 6 new listings in the neighborhood.  This number is not surprising for the time of year.  One of the new listings is this darling Wonderland courtyard home.  9871 E. 59th Drive features 3 bedrooms, 3 bathrooms with a beautiful front porch off the master bedroom.  Listed by Natalie Gutierrez with R1 Colorado for $735,000.
We also saw 6 homes go under contract this week. Of those 6 homes, the average days on market before going under contract was 4 days showing there is still very high buyer demand for homes in Central Park.
And we also saw 6 homes close. Something to note about these homes that closed this week is the average days on market before going under contract was 4 days AND the average closed price to list price was 103%.
Currently there are 7 homes on the market in Central Park.
Not seeing anything on the resale side that you're interested in?  There's still time to build a new home in Central Park!  To find out more information about what each builder has, check out this article, 50 New Build Homes Available in North End NOW! 
And that's it for this week.  I hope you and your family have a wonderful holiday season.  And if you are thinking about listing or buying a home in the new year, we'd absolutely love to help you with that. 
Disclaimer: Our Friday real estate updates are meant to be a "roundup" type post where we discuss all listings in Central Park, not just our own.  It's our way of making sure we follow the market closely and we share it with the Scoop readers because we know many of you like to track real estate in the area as well.  Many of the listings in these posts are not our company's listings and we wanted to mention that here to make sure it's clear. Thanks for reading the Scoop!