Here we are, a year into a pandemic. Maybe you had your heart set on a Spring Break beach getaway, but between Covid restrictions, travel, and expense that's not in the cards. Things may not be back to normal yet, but we are fortunate to live in a pretty awesome state, where there are lots of activities and places to explore not too far from home. Here are some ideas to make this Spring Break one to remember.
Relax at a Colorado Resort
Despite reduced capacities, masks, and social distancing guidelines, you can still enjoy a relaxing trip to Colorado resort, if that's within your comfort level of course! There are many options where you can relax by the pool and/or hot tub, enjoy good food and drinks, visit the spa, and just feel like you got away from it all. Stay close to home and enjoy some family time at the Gaylord Rockies Resort and Convention Center. Or spoil yourself and feel like you're a world away at The Broadmoor in Colorado Springs. Enjoy mountain views from the pool and hot tub at the Westin Riverfront Resort and Spa in Avon. Travel a bit further and soak in the 24 hot springs pool on the San Juan River at The Springs Resort and Spa in Pagosa Springs. Obviously, be sure to check Covid restrictions before you go. Some resorts may have limited dining options or require a reservation for the pool or hot tub.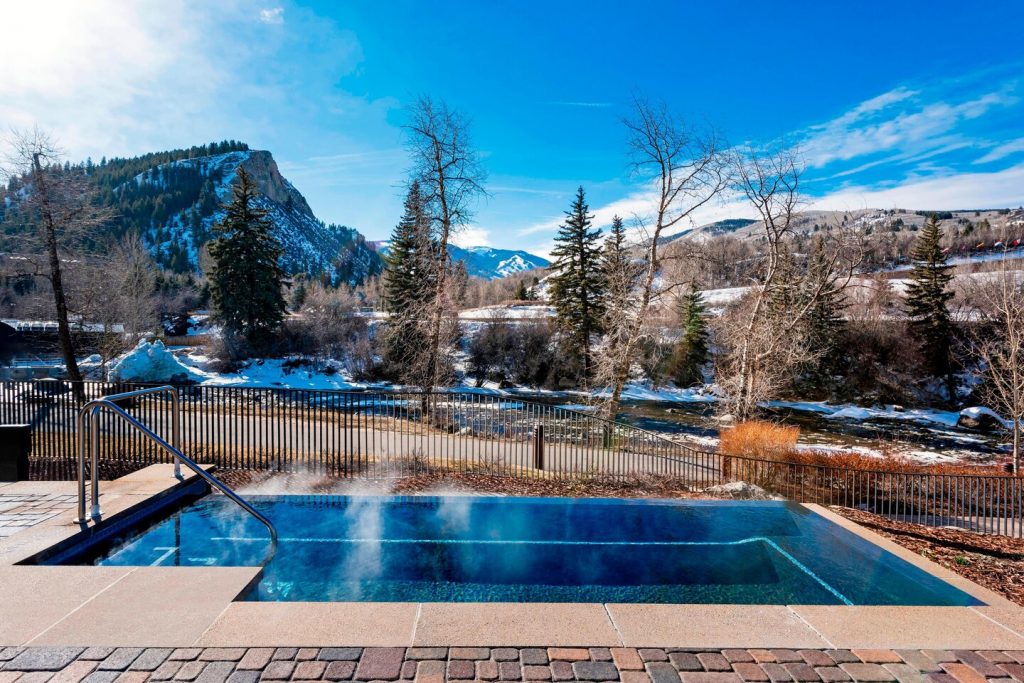 Visit a Local Museum
You don't have to travel far to get a good dose of culture. Many area museums have reopened with reduced capacity and masks required. Grab a timed-entry ticket for the Denver Museum of Nature and Science and enjoy exhibits such as Sue: The T. Rex Experience and Stonehenge. Into art and fashion? You can see Paris to Hollywood: The Fashion and Influence of Véronique and Gregory Peck at the Denver Art Museum. Head to the History Colorado Center for 40 Years on the 'Fax', a nostalgic ride through the history of Colfax Avenue. Fine more museum exhibitions and events here. Be sure to check Covid policies in advance.
Take a Hike
We are fortunate to live in a place where you can enjoy the outdoors pretty much year round, including hiking. Be sure to check trail conditions before you go – you may need spikes/crampons or snowshoes depending on recent weather conditions. The AllTrails app is a great resource for finding hikes throughout the state based on distance and difficulty. Or you can visit the AllTrails website here.
A few favorites include Dakota Ridge Trail, which is relatively close to Denver, moderate, 5.4 miles out and back, and has some beautiful views. Also not too far, Red Rocks Trading Post Trail is an easy, 1.5 mile loop, perfect for the whole family. A little further, but just south of Boulder, you'll find some great trails in Eldorado Canyon State Park, 8 to be exact. Venture even further to Rocky Mountain National Park where you will find over 300 miles of hiking trails.
Looking for kid-friendly hikes near Denver? Check out this list. Here are some other great (and popular) hikes. (Note: Hanging Lake is closed due to the Grizzly Creek Fire but is expected to reopen in May).
Relax in a Mountain Condo or Home
Sit back, relax, breathe in the mountain air. Hike, bike, explore. Warm up by the fireplace or in the hot tub. The options are pretty limitless here (as long as you can find an opening!). Steamboat, Vail, Breckenridge, Crested Butte… take your pick (be sure to check local Covid restrictions). A great resource for locally-owned vacation rentals is the Central Park Vacation Rentals Facebook group. (Note: this is a Private Group, so if you are not a member, you'll need an invite from a friend who is). Due to the pandemic, there are often last minute cancellations you can snatch up at a discount. And of course, you can also try sites like Vrbo or airbnb.
Play in the Snow
Spring skiing! Need I say more? I probably don't need to list all the great Colorado ski resorts for you. Just be sure you reserve your ski days in advance. Maybe it's time to try a new winter sport, like snowshoeing. Here's a list of the best Colorado snowshoeing trails. Or maybe you prefer to fly down a large hill at a high speed in an inner tube. Here are some options for snow tubing and sledding. If you're not much or a planner and you'd prefer to stay closer to home, you can build a snowman, make snow angels, or sled down one of Central Park's hills… of course, who knows, it could be patio weather or we could have a blizzard this time of year.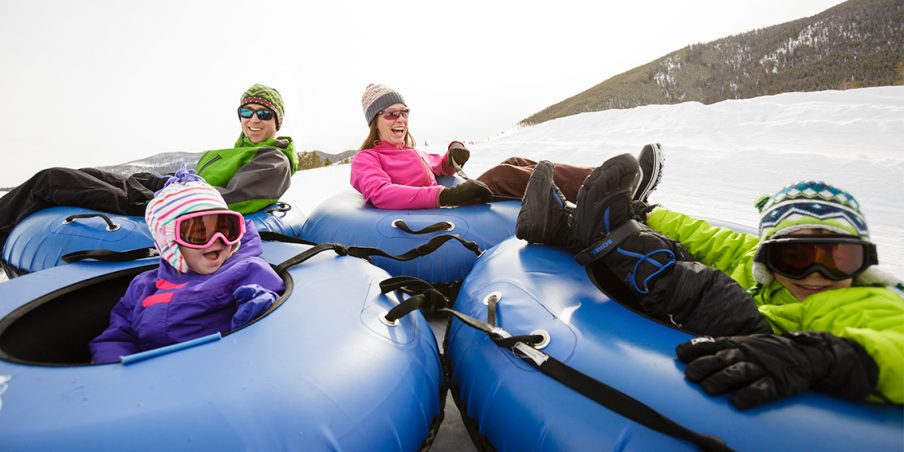 Take a Road Trip
If you're looking to really get out of Dodge, but you're not quite ready to hop on a plane, you might consider one of these 9 road trip destinations within a 6- hour drive of Denver or check out these 20 best road trips from Denver for more ideas.
Personally, our family is hitting the road and making a big loop between Denver, Moab, the Grand Canyon, and Santa Fe. We are looking forward to checking out Arches National Park, standing at the edge of the Grand Canyon, trying the Frito Pie at the Plaza Cafe in Santa Fe, letting the kids have some pool time, and enjoying new adventures as a family. Wherever your 2021 Covid pandemic spring break takes you, I hope its a good one. Stay safe.
Featured Image by averie woodard on Unsplash