Smoothie King Northfield is officially open, and is excited to celebrate with valued neighbors and community leaders. From June 5 – June 9, Smoothie King is offering special deals for anyone who brings a donation to benefit the Food Bank of the Rockies.
We recently stopped by to chat with co-owner, Josh Martin about the Grand Opening and Food Drive. You can see our quick interview here on Instagram or here on Facebook.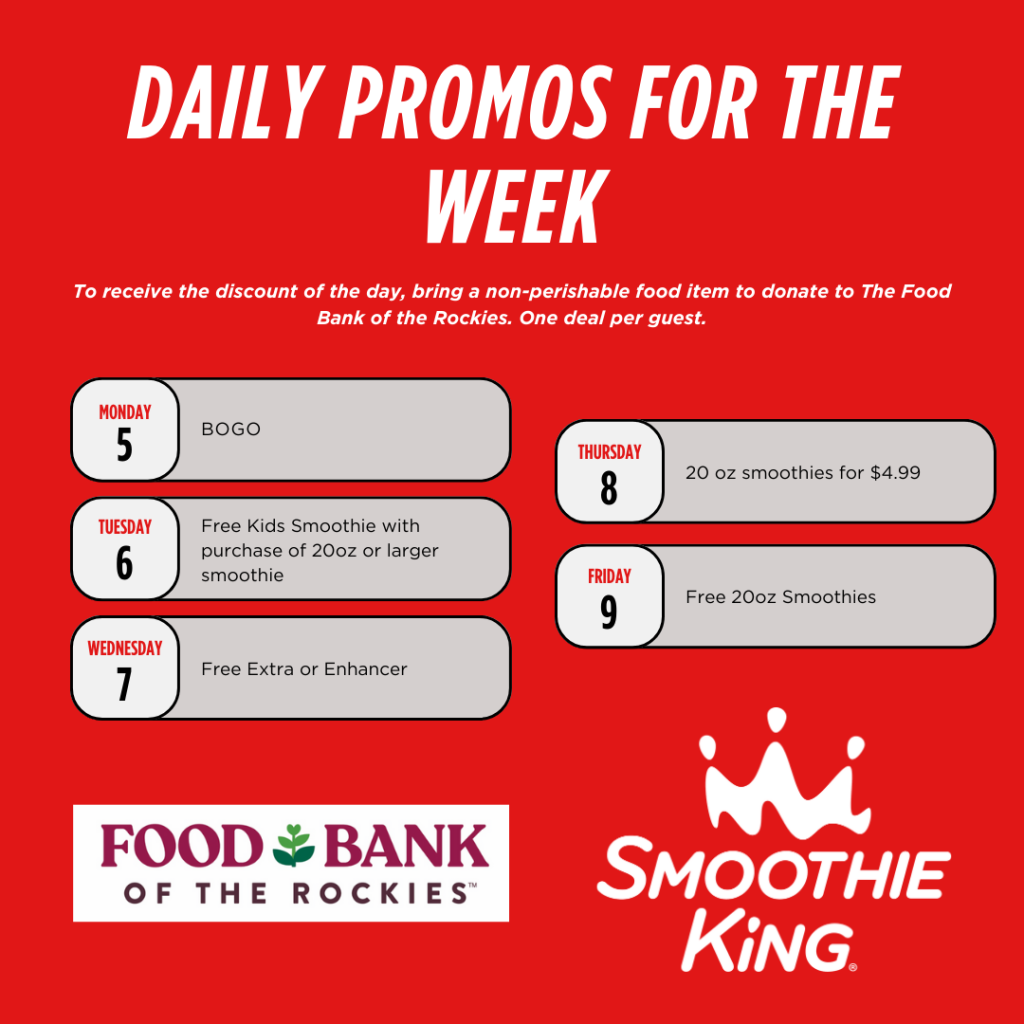 Buy One, Get One Free
Free Kids Smoothie with purchase of 20oz or larger smoothie. (We'll also have a smoothie-making bike in the store that you can jump on!)
Free Extra or Enhancer (protein powers, gut health enhancers, etc)
20 oz smoothies for $4.99
Free 20oz Smoothies
Siblings Josh and Gabby Martin are so proud to open their first Smoothie King location in their hometown, and they are committed to being positive members of the Northfield community. Food Bank of the Rockies is not only close by, but it also aligns with the Martins' goals of providing nutritious food options for everyone. By supporting the local community through this partnership, they aim to promote healthy living and make a positive impact on the well-being of individuals and families.