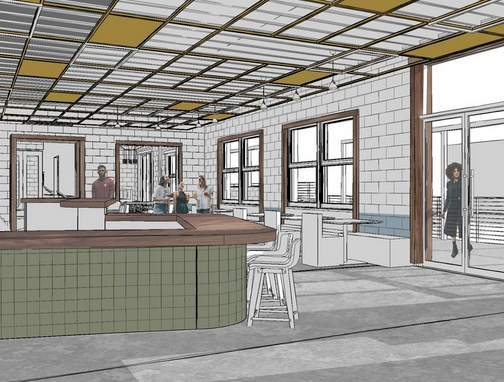 There's a new brewery coming to the neighborhood. Take a dusty boots tour of "Second Dawn Brewing Co" in this video!

Second Dawn is a new brewery being built in a converted auto body shop just one block from Stanley Marketplace in NW Aurora.

In the video you'll get a little tour and get to know a little about Ross and Amy, the owners.

The project is just starting construction, so you'll have to have some vision to see the potential at this point. Given Ross's amazing background in R&D for New Belgium Brewing and Amy's expertise in marketing, I think they have what it takes to create something special.
The overall vision for the space is to create an environment of inclusiveness. They aim to give people the opportunity to drink a variety of beverages in an environment that encourages people to sit and relax and enjoy the space—the way they want to experience it. You can read more about how they plan to create a space different from typical breweries here.
"Second Dawn Brewing strives to change the stigmas surrounding breweries and create an experience that everyone can enjoy in their preferred way. We've done this by centering the design around creating a space that provides the opportunity for people to decide for themselves how they want to use and occupy this space. After all, choice is power."

Stay tuned for more updates along the way as the space comes together.