Everyone has experienced the 5 stages of grief this spring.
Denial. "Everything is fine. This is such a bunch of hype!"
Anger. "How dare this happen to my spring/summer vacation! 'People need to chill out' followed by 'why aren't people taking this more seriously!'"
Bargaining. "This will pass if we just relax and look at the facts….my June vacation to Europe is still on!"
Depression. "What's the point of getting up only to see more things fall apart?"
Acceptance. "Okay. It's here. I'm not going to Europe and I may not get all my money back. It is what it is"
But fear not. You don't necessarily have to stay in any of these stages when it comes to summer plans. Because there are some great options out there. And let's face it. Most of us are willing to vacation anywhere if it means we can get away for just a little bit and clear our heads.
**these guidelines are in effect as of May 18th. Please keep in mind that everything in the travel industry is very fluid at the moment**
Gateway, Colorado – an undiscovered hideaway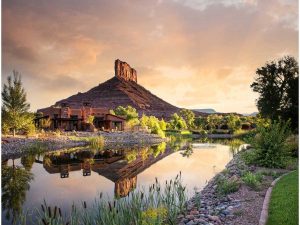 Have you heard of Gateway? Neither have many people. But a visit to Gateway Canyons will knock your socks off.
Hidden amongst the red rock country of Western Colorado, Gateway Canyons offers 58 rooms and suites and 13 private casitas. Here you can experience endless adventures from horseback riding, hiking and climbing, mountain biking and shooting sports. Guests can even tour the little known wine country of Western Colorado and enjoy a cowboy cookout.
Gateway Canyons was voted top 10 resort by Conde Nast Reader's Choice Awards 2019 and voted #1 Top Hotel for Families in Travel and Leisures World's Best Awards in 2017. The resort is approximately a 5.5 – 6 hour drive from Denver.
Experience the wide open spaces of Montana and Wyoming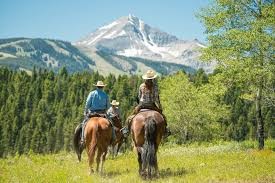 Wyoming is officially open for business and Montana is sure to follow soon. With Grand Teton National Park and Yellowstone National Park slowly reopening, this area is sure to be popular with Americans this summer. And with the wide open spaces, there is plenty of room for social distancing.
At the present time, Montana still has a 14 day quarantine policy; however, with a visit to Lone Mountain Ranch, a quarantine is easy due to the size and scope of the property. Everything is open as of June 7th at Lone Mountain, including activities and food service, all of which are on their property. You do not have to stay in your room if the quarantine is still on past June 7th. Lone Mountain has an all inclusive option available so food and drinks are included. This ranch is near the west gate to Yellowstone, which is not open yet, but all signs point to the west gate opening soon now that the south gate is open.
Drive the Southeastern Coast
The Southeastern United States beach communities are some of my fondest memories from childhood. We took a long, three week vacation with my family and explored South Carolina and Georgia, visiting beaches, charming cities and historical, preserved Southern plantations. My sister and I learned a lot about United States history  – both the good and the ugly – on that trip.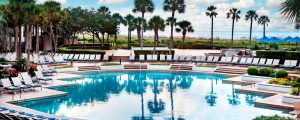 Imagine lazy days strolling quaint towns, playing on the beach and eating amazing food. Hilton Head and Kiawah Island, South Carolina, Saint Simons Island and Sea Island, Georgia, and several beautiful cities in the SE United States are opening for business.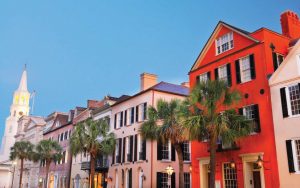 Most resorts in Hilton Head plan to be fully open by June 5th, including restaurants and pools. Beaches are fully open. The Westin Hilton Head, Omni Hilton Head and Inn and Club at Harbor Town are all great options for families.
Sea Island, Georgia is reopening in stages. Cottage rentals open June 5th and The Lodge at Sea Island on June 10th so there are plenty of options. Saint Simons Island has a similar schedule. When visiting this area, definitely try to hit both Charleston or Savannah or both!
Relax on gorgeous beaches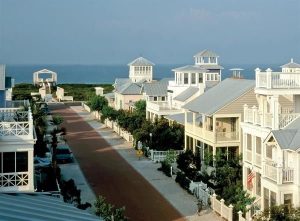 Florida, for the most part, is open for business this summer. And the Gulf Coast of Florida has some of the most beautiful beaches in the United States. Soft white sand, turquoise water and plenty of activities. A popular place to visit is the Florida panhandle. Specifically the towns of Destin, Santa Rosa, Seaside and Watercolor.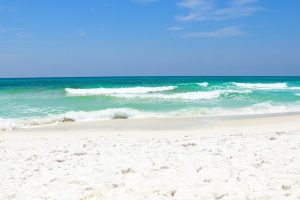 All towns have condo and fantastic resort options. FYI, as of now, short terms rentals on houses and condos are still prohibited. Watercolor Inn and The Henderson Resort are two great options for families and fully open and operational. Beaches, pools and restaurants – restaurants at both resorts are operating at 25% maximum capacity so reservations are a must. For houses, my agency usually calls The Cottage Rental Agency – a great resource if you're looking at houses – be sure to double check the rules for short term rentals.
Not into Camping? What about Glamping?
Under Canvas is a well known, well established glamping outfit that is taking the United States by storm. Originally started as a high end hunting lodge near Yellowstone, Under Canvas has now expanded to Grand Canyon, Moab, Glacier, Zion, Smoky Mountains and Mt. Rushmore!
What better way than to connect with nature than in a high end canvas tent, outfitted with a bathroom and amazing views? I personally love National parks and being outdoors, but sleeping outdoors is not my forte. We've been vowing to check out Under Canvas for two years. This looks like it might be the year it happens!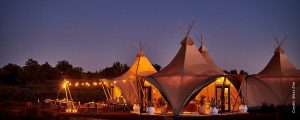 California Dreamin'
California has something for everyone. Mountains, deserts, ocean and forests. Much of California is still closed, but there are some resorts that are slowly opening. Most plan to reopen for business around June 10th or so, but that is not guaranteed.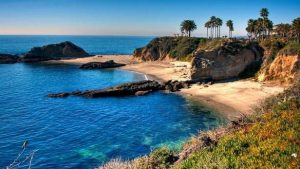 Check with local authorities and hotels prior to booking because California is taking very serious measures. A good option for California at this time is a home rental. My agency has access to several beautiful beachfront rentals, and with most beaches being open, what better way to spend a summer vacation? California still has a 14 day quarantine measure in place so plan on sticking close to home, but with grocery delivery, a beautiful beach and a house with a private pool, what more could you ask for?
Don't lose hope for your family vacation! Things are slowly reopening and I'm optimistic that much of the United States will be open come late June. Plenty of time for a family vacation. Things do change and everything is very fluid, so be sure to check state rules on visiting, openings and rules regarding large gatherings. Thinking about staying local completely? The Stapleton Rental group is a great resource for home rentals in the mountains – and helps support a local Stapleton resident!
https://www.facebook.com/groups/stapletonvacationrentals/
If any of these destinations pique your interest or if I can help you with your vacation planning in any way, please do not hesitate to reach out. My contact info is below.