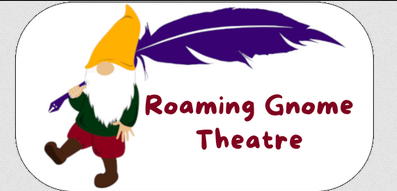 We recently stopped by Roaming Gnome Theatre to learn more about what they offer. You can see the space and check out our interview HERE. Keep reading below for more details.
Roaming Gnome Theatre is an educational theatre is located about two blocks from Stanley Marketplace at 10255 E 25th Ave, near the recently opened Glissade Coffee Company. They offer programming for kids 4 -18 yo.
Did you miss the boat on summer camps? Never fear! Roaming Gnome still has summer camp offerings available. You can see camps with openings here, including Hogwarts Camp, Storybook Theatre, Stagecraft, Marvel Camp, Theatre Intensive, and more!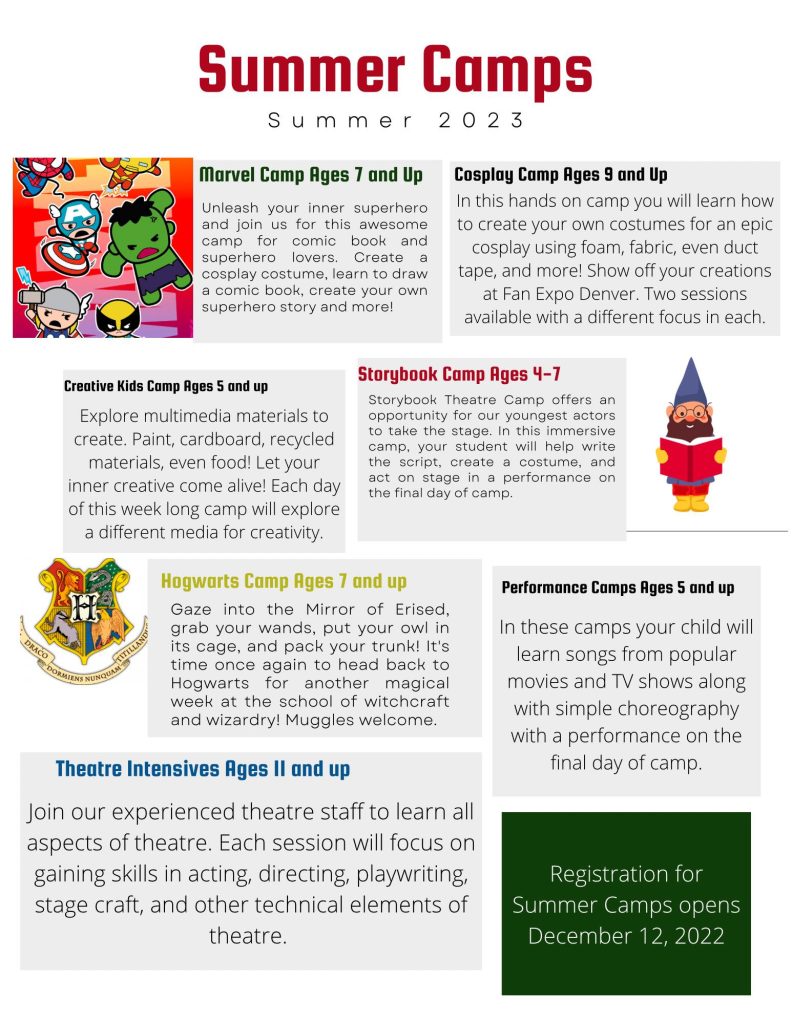 Roaming Gnome provides opportunities for actors age 7-18 to grow and build a variety of skills that will serve them not just in the theatre, but in their everyday lives! You can see current offerings here, including a Summer Musical (Footloose), Miscast (stars get the chance to perform songs in roles which they would not be traditionally cast), and Summer of Shakespeare.
Private voice and acting lessons are offered for all ages. Have a kid interested in getting into DSA? They can help. Roaming Gnome also offers one-on-ones focused on directing, stage makeup, or stagecraft.
The intimate black box theater can seat up to 65 guests and can be transformed for variety of different uses, including theatrical performances, dance shows, concerts, and even more!
For more information about renting the space for your own upcoming event, please reach out to info@roaminggnometheatre.com.
Check out Roaming Gnome Theatre, and let us know what you think!
Roaming Gnome Theatre
10255 E 25th Ave, Suite 5
Aurora, Colorado 80010
(720) 257-9302
info@roaminggnometheatre.com