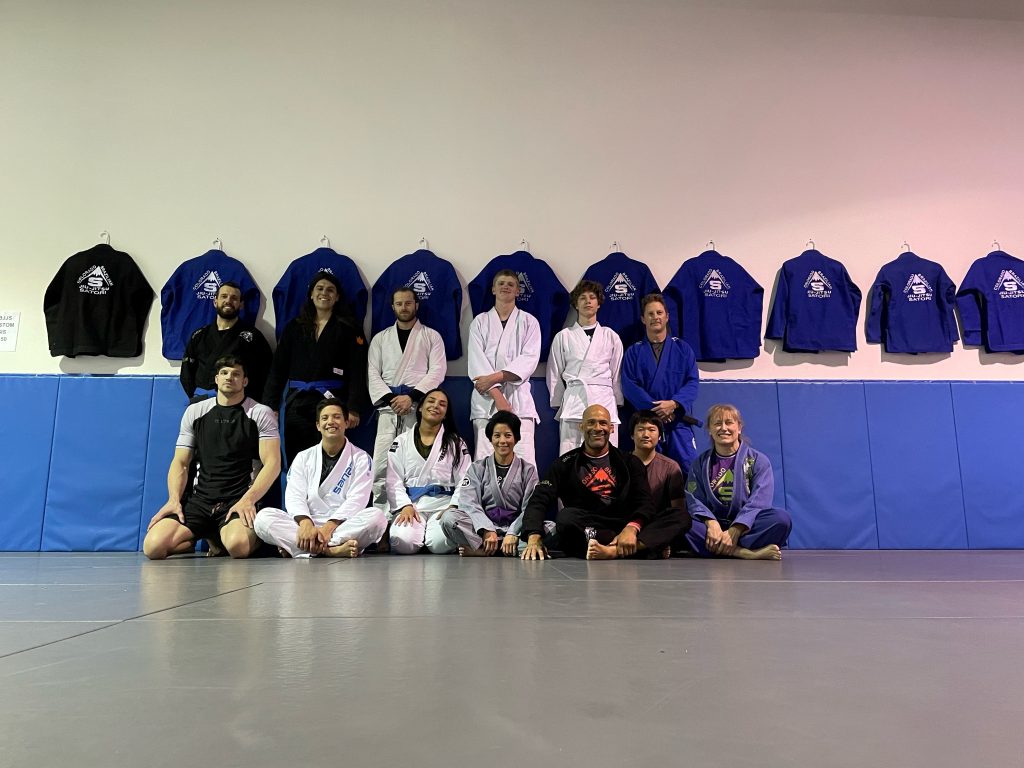 We recently stopped by Colorado Brazilian Jiu Jitsu Satori (just west of The Shops at Northfield) to learn more about what they offer. You can check out our quick interview and tour HERE, and keep reading for more details.
Colorado Brazilian Jiu Jitsu Satori offers the opportunity for both kids and adults to learn a martial art, get in shape, build community, and practice Jiu Jitsu for sport or self defense.
"Brazilian Jiu Jitsu is a highly effective martial art for men, women, and children. Brazilian Jiu Jitsu empowers its practitioners to consistently overcome larger, stronger, and more aggressive opponents through the use of proper timing, positioning, leverage and technique."
Learn about additional benefits of Brazilian Jiu Jitsu here.
Classes are offered 7 days a week at various levels morning, noon, and evening. You can see the complete schedule HERE.
Email: E-mail: jiujitsucolorado@gmail.com
Denver, CO 80216
Located on the access road, in the southwestern style business plaza, between the BOK Financial building and the Best Western Plus Executive Residency.
Check it out and be sure to let us know what you think!