We say forget unimaginative cuff links or monogrammed golf towel and instead celebrate with him with what he really wants: food and the outdoors.
Get outside – with Dad:
Free Outdoor Family Fun – Stanley Summer Music and Films on the Field on Father's Day
Perched on the border of Aurora's Central Park neighborhood, former aviation factory turned urban market hall Stanley Marketplace is hosting the Stanley Summer Music Series on Father's Day, Sunday June 19 with a live performance from Oh Like Wow live on the West Patio from 3-5 pm. Follow up with a magical outdoor movie experience with the Film on the Field showing of Soul, in a free outdoor movie setting with a giant blow up screen and plenty of space to spread out. Stop inside the Marketplace first to pick up a roast chicken to go from Chook Charcoal Chicken and elegant picnic fixings from Mondo Market, and thanks to Stanley's common consumption allowance guests can get a beverage to go from one of the many bars and restaurants, including Comida, Cheluna, Create Cooking School and others. You can even get a boozy Boba tea from Chi Lin.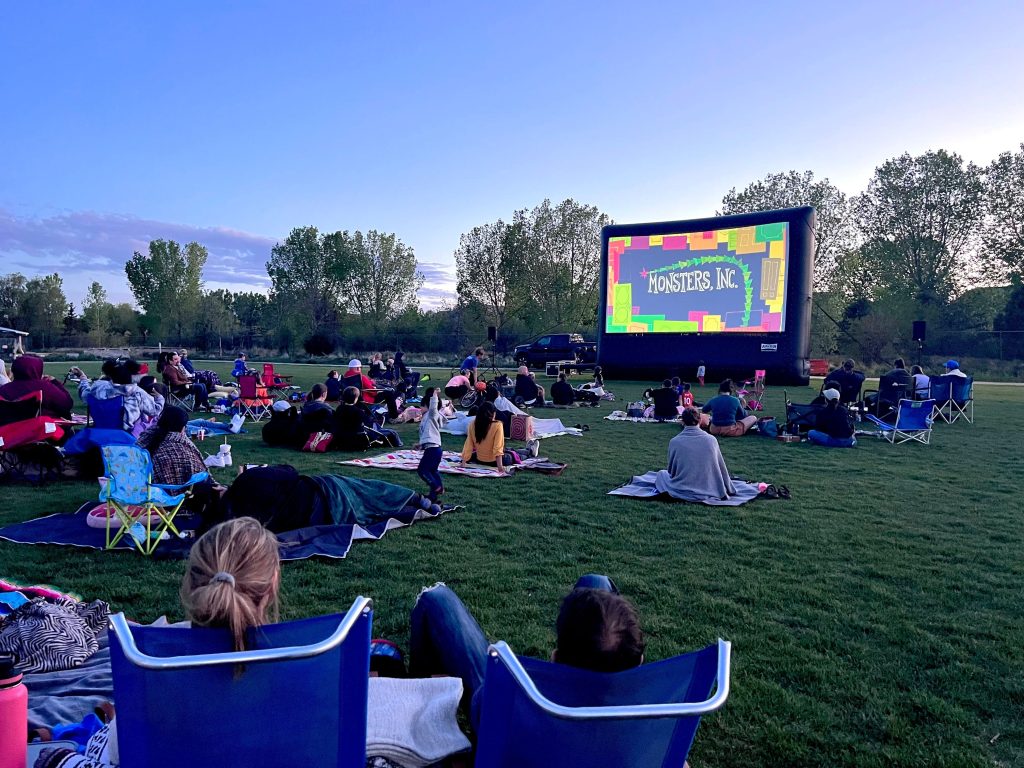 Fit Father
For the dad who doesn't take a rest day, The Golden Mill will host a new Keg Conditioning class on Father's Day at 9am. This free, 45-minute outdoor HIIT class provides a full-body cardio and strength workout – using empty kegs as the equipment. After the class, participants can enjoy a free pour from the self-serve tap wall (featuring 56 taps) and grab a bite to eat from one of The Golden Mill's five food concepts – BBQ, sushi, tacos, fried chicken and ice cream. Not to be missed on the "Old Reliable" tap wall (in addition to craft beers, wine, sake and n/a beverages): the NEW Whiskey Smash, featuring Tin Cup whiskey, blackberry puree and a hint of lemon. 
Dad is a Barbecue Hero Homebody
If Dad really just wants to kick back at home with the grill, 5280 Burger Bar (Westminster and Downtown) has him covered with the 5280 Grill Packs for Father's Day, packaged with four Angus beef burgers ready to throw on the grill along with corn on the cob wrapped in foil, buns, cheeses, lettuce, tomatoes, sliced onions, coleslaw for the group and homemade 5280 Sauce. Packs serve 4 and are $29.95 each, with upgrades like Wagyu, Ribs, or Flat Iron Steak available for additional charge. Call 720-887-5970 for more information or to order your pack.
Free Stuff for Dad:
If dad's favorite food is meat, then Smok (The Source in RiNo) is where he should be. This Father's Day, Smok RiNo is serving up free Nashville Hot Chicharrones for the men in our lives. Come for a tray of smoked meats and Dad can snag the delicious fried chicharrones with a Nashville-style kick.
On the flip side, for thedad who wants to fuel up for the day with nutritious bites and protein-packed smoothies and bowls, bring him into Whole Sol Blend Bar (multiple locations) for a healthy start to his Father's Day with a buy-one-get-one deal on Father's Day – just bring dad (or FaceTime with him!) to any of Whole Sol's five locations on Father's Day. Don't miss the Power Greens bowl, packed with shredded kale, poached eggs, and the superfood favorite, sauerkraut, or the fan-favorite PB&J bowl for the dad with a sweet tooth. 
Restaurant Recommendations:
Dad Deserves This Bourbon Cocktail
Though known for their deep wine lists and tapas spreads, Bohemian-inspired wine bar Three Saints Revival (1801 Wewatta St.) also has a cocktail menu of creative drinks to make dad feel like a king, like The Ottoman Emperor. Inspired by the tastes and scents of southeast Europe and the Middle East, it's rich, classic and strong with toasted barrel Elijah Craig bourbon, date syrup, Giffard banane du Bresil, cherry bark bitters and fresh expressed orange peel for an aromatic finish. Round out the visit with the New York Steak tapas with anchovy salsa verde or the Duroc Pork Cheeks with sherry romesco for a sumptuous meal for dad that's fit for a king. 
Outdoor Drinking Dad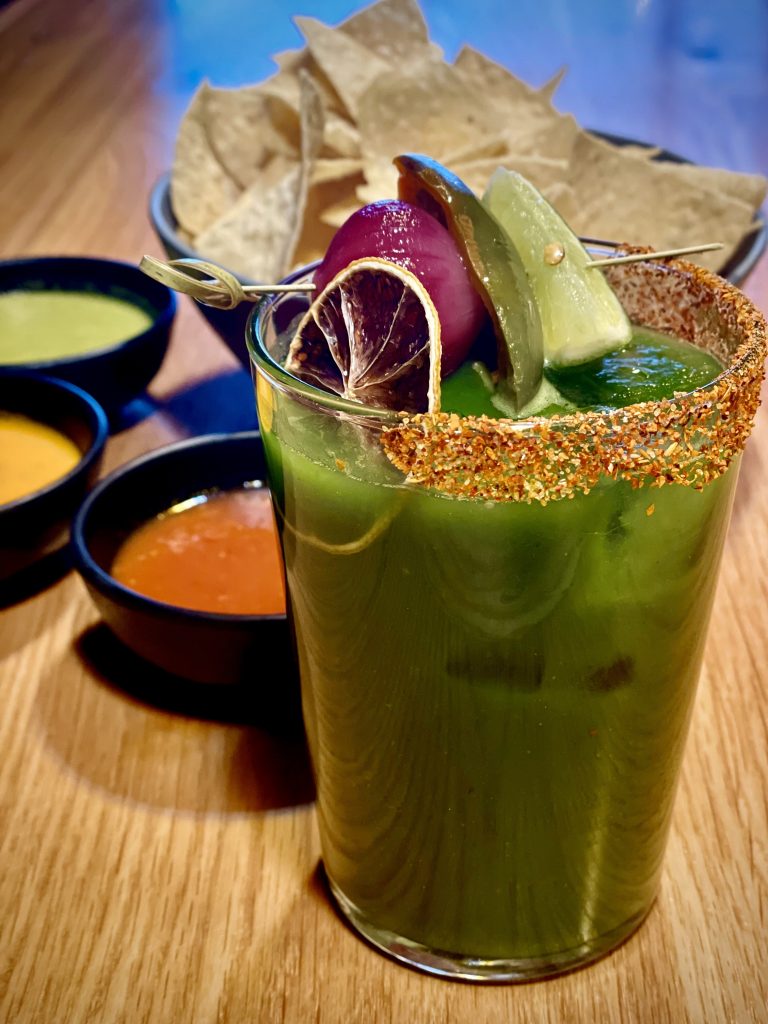 On the hunt for a brunch spot with the perfect combination of food and drinks, with a great patio to boot? Take dad to Bellota (The Source, RiNo) on Father's Day for brunch with the spicy green Bellota Verde "Bloody" Maria made with tomatillo juice, or lean into summer with the frozen Monterrey Vice with yerba mate infused rum, MIlagro Silver tequila, guava, lime, coconut and angostura. Once you decide on the drink, dig into the delicious food from James Beard Award Semifinalist Manny Barella like the Molletes with refried beans, chihuahua cheese, avocado, crema, morita and pico de gallo atop each half of a bolillo roll, and new dish – The Little Donkey breakfast burrito filled with scrambled eggs, pork belly, potatoes, pico de gallo, serrano crema and cheese. Bellota does not accept reservations and is open for brunch from 11am-2pm Saturday and Sunday.
If your dad Must. Have. Tequila., head to RiNo's Federales (2901 Larimer St.) for some tacos, nachos, enchiladas and taquitos, and order something for dad from the roster of 70+ tequilas and mezcals while you're at it. Enjoy it all on the massive, expansive outdoor patio on bustling Larimer Street for optimal people watching. Don't miss the two private barrel offerings and choices of tequilas organized by age, smokiness and premium status, including an ultra-premium Clase Azul Ultra, available for $90 per shot. You can stop in anytime or make reservations online.
For father figures who enjoy cocktails with tequila and mezcal, there's no better spot than the Cantina Loca patio (2890 Zuni St.), James Beard Award Nominee Dana Rodriguez's newest spot with a focus on the cocktails and  Mexican street food. Bask in the sunshine while you sip on the Oaxacan on Sunshine, a cocktail made with tea infused mezcal, aperitivo, sweet vermouth, aztec chocolate bitters, or snack on tacos while you sample some of Rodriguez's award-winning Doña Loca Tequila.
Sporty Dad
Got a Soccer Dad? Instead of spending the day at the fields, take dad to Number Thirty Eight (3560 Chestnut Place) where he can watch the Rapids on the 200 sq. ft. LED outdoor wall on Father's Day. Grab a beer from one of the Colorado-based breweries on-site, pair it with the Mississippi Slug Burger from Split Lip an Eat Place and post up at a picnic table to cheer on the Rapids as they take on New York City FC.
Wine Loving Dad
Is dad a globe-trotting wine lover? Barcelona Wine Bar is the destination for him, with a casual vibe and global tastes, styles, and award-winning Spanish wine selections. The dinner menu is stocked with elegant and simple tapas alongside seasonal dishes from Chef Ryan Calbay. Think Spanish specialties and Mediterranean ingredients to please dad's palate like the Chuleta (boneless pork chop), Grilled Hanger Steak or Smoked Chicken Thigh; don't miss the burnt Basque cheesecake or the Flan Catalán to finish the meal. Wash it all down with a selection of wines from Spain and South America or a dad-approved cocktail like the spicy Bourbon Spice Rack or the Guns & Rosés wine-based sangria-like cocktail.