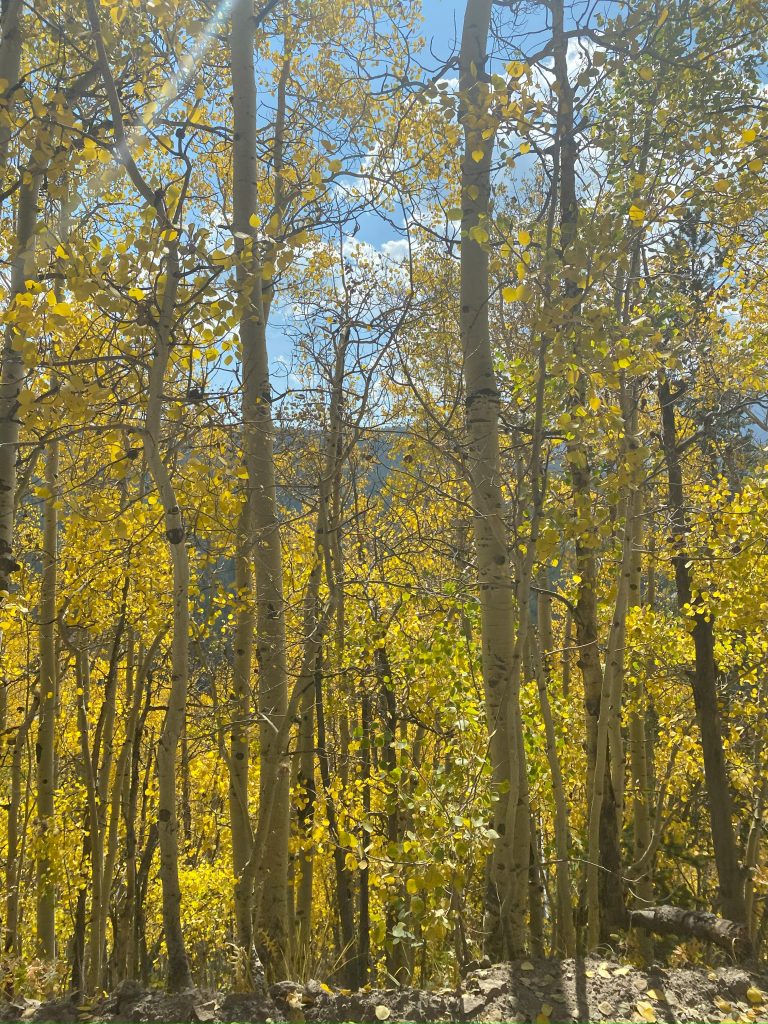 As the crisp autumn air rolls in and the leaves begin to turn their vibrant shades of red, orange, and gold, Summit County, Colorado, becomes an absolute paradise for hikers and outdoor enthusiasts. Nestled in the heart of the Rocky Mountains, this stunning alpine region offers tons of hiking trails that showcase the beauty of fall foliage.
1. Aspen Alley
https://www.alltrails.com/trail/us/colorado/aspen-alley
When it comes to experiencing the quintessential fall hike in Summit County, Aspen Alley is an absolute must-visit. Located just outside of Breckenridge, this enchanting trail is aptly named for its towering aspen trees that form a golden canopy overhead. A gentle walk or bike ride through Aspen Alley in the fall is nothing short of magical.
2. Miners Creek to Rainbow Lake
https://www.alltrails.com/trail/us/colorado/rainbow-lake-miners-creek-and-peaks-trail-loop
For a slightly more challenging adventure, embark on the Miners Creek to Rainbow Lake hike. This trail takes you deep into the heart of the White River National Forest, where you'll be rewarded with mesmerizing views of crystal-clear alpine lakes and dense groves of aspen trees. The contrast of the waters against the fiery fall leaves is a photographer's dream come true.
3. Wheeler Lake
https://www.alltrails.com/trail/us/colorado/wheeler-lake
If you're looking for a high-alpine escape that's perfect for fall, Wheeler Lake delivers an unforgettable experience. Located near the historic mining town of Alma, this hike takes you through evergreen forests before opening up to a stunning high-mountain cirque. In the fall, the surrounding slopes burst into a riot of colors that will leave you breathless. The hike may be challenging, but the rewards are worth every step.
4. Angler Mountain: Panoramic Fall Vistas
https://www.alltrails.com/trail/us/colorado/angler-mountain-trail-29
For those seeking panoramic views of Summit County's fall foliage, the Angler Mountain trail is a hidden gem. Located in Silverthorne, this moderately challenging hike takes you up a ridge where you'll be treated to sweeping views of the entire county of autumnal colors. The changing leaves create a mosaic of colors that stretch as far as the eye can see.
Before you embark on any of these adventures, make sure to check local trail conditions, pack essential gear, and be prepared for changing weather. Grab your hiking boots, your camera, and a jacket. Happy hiking!