Have you had your roof inspected since you purchased your Central Park Denver home? Perhaps you should. Here is why a no-cost inspection could save you thousands down the road.
Homeowners don't usually have their roof inspected until a big storm rolls through, they experience a leak, or the roof is more than 15-20 years old. So, you might be surprised to hear that even newer homes can benefit from a quick roof inspection. In the past year or so, our team has encountered quite a few roofs that needed a full replacement after less than 4 years.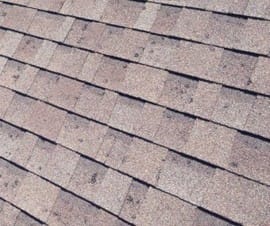 You might assume the damage was caused by hail, but instead, the issues were due to defective shingles. The granular surface wore away prematurely, leaving the shingles exposed to harsh sunlight which caused cracking, curling, blistering and overall deterioration. Since the issue was due to a manufacturer defect, the manufacturer has been reimbursing homeowners for part of the repair or replacement cost. The amount of reimbursement depends on how old the roof is because the useful life of a roof depreciates over time. The sooner you submit the claim, the more you stand to be reimbursed if your home has defective shingles.
The defective shingles were from a nationwide supply company used by many builders, so, the issue hasn't been isolated to any one builder in the Central Park neighborhood. If you aren't sure what type of shingles were used on your roof, the easiest way to find out is to have a free inspection done by a local roofing company. If your roof has defective shingles, you can reach out to the manufacturer to start the claims process.
We've seen claims handled a couple of ways:
1 . The manufacturer sends out a rep to inspect the roof and determine the reimbursement amount for replacement product and labor costs. Sometimes they determine full replacement is needed, other times, just replacement of the worst shingles.
2 . Homeowners can get a repair/replacement quote from a local roofing company and send it to the manufacturer, along with a few damaged shingles. The manufacturer will use the information to determine the reimbursement amount.
From there, homeowners have a couple of options for roof repair/replacement:
1 . Have a manufacturer-preferred roofer repair or replace the roof (may take time due to a backlog of roofing jobs). The homeowner will need to pay any excess cost over the reimbursed amount from the manufacturer.
2 . Hire a roofing company of the homeowner's choice to repair or replace the roof. Pay for the repairs/replacement up front, and wait for the manufacturer to send reimbursement (get everything in writing). Reimbursement may take a couple of months but this can be a good option if you're in the process of selling the home and don't want the roof replacement to delay closing.
Hopefully your home doesn't have defective shingles (most don't). If it does, don't panic!!! Having defective shingles doesn't mean your roof is going to have immediate leaks or problems. It simply means the roof may age prematurely and will need to be replaced sooner than anticipated (a 20+ year roof shouldn't fail in 10 years). We just want you to uncover the problem early enough to address it before problems arise. Email me at kailee@focus-realtors.com if you have questions or want additional information. I'm also happy to provide contact info for local roofers who are familiar with these defective shingles.
Photos courtesy of Skyline Roofing & Exteriors (skylineroofpros.com)