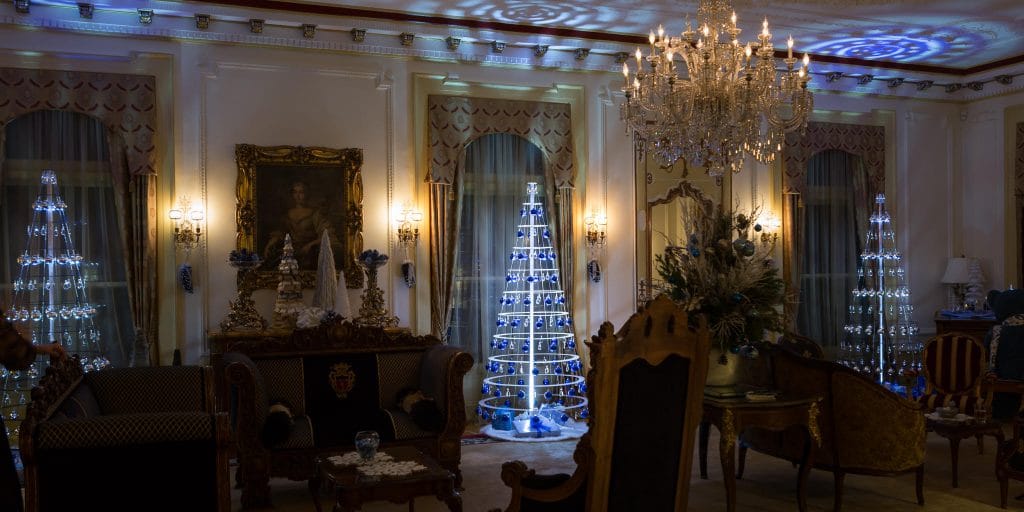 Christmas is right around the corner, and we wanted to share this really cool, locally-owned business with you. Central-Park based & Shark Tank Winner Modern Christmas Trees is here local and ready for tree pick-ups or free delivery! And now is the time to order! Check out our quick Facebook Live below and keep reading for more info and a promo code.
https://www.facebook.com/CentralParkScoop/videos/1117617088706836
Central Park resident, Matt Bliss, re-created his grandfather's invention of Modern Christmas Trees from the 60's and made them available to the public. The original design was created from cardboard and refined over the years. You can read more about the family history and story here.
Today the trees are made from a range of acrylics. The trees are easy to put up, take down, & collapse to store flat. You can choose from one of many styles & sizes. Decorations include disco balls, chandelier crystals, glass bulbs, & LED light to cast incredible shadows on your ceiling, or display your own ornaments! We envision these around the neighborhood and think they would especially cool in modern Infinity or Wonderland homes.
Modern Christmas Trees are selling faster than ever this year. Order now! Use promo code MERRY to receive 20% off before they are sold out this season. www.ModernChristmasTrees.com