Hey Stapleton, as most of you know each week we update you on what's happening in the Stapleton Real Estate market. We stick primarily to re-sale home opportunities to keep our message consistent week to week but we also have the inside scoop on what builders are up too. I have included a link to an article we did a few weeks back about some available builder spec homes to choose from to ensure we're showing off the best of what Stapleton has to offer from a Real Estate perspective! Also, keep in mind each week that passes we are getting closer to Phase 2 of the North End getting under way. Here at the Stapleton Scoop we closely monitor this development and keep tabs on our builder friends to keep you informed!
You can also sign up for our homesinnorthend.com newsletter. We update this whenever we receive information that is pertinent to the North End specifically.
As for re-sales, similar to last week it is still a sellers' market with low inventory. As my colleague Mariel Ross reminded us all last week the market hits a lull during the holidays and tends to start heating up in February and March.
Now onto our weekly listings…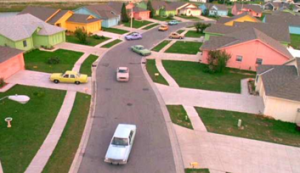 This week we have 12 new homes on the market ranging in price from $275,000 to $950,000. These are all great resale homes in an attainable price range for families looking to get into our wonderful neighborhood – there is something for everyone. Stapleton remains unique among the master planned communities around the country; it is one of the largest but was inspired by the personality of the surrounding Denver neighborhoods like City Park and Park Hill. We have had the privilege of watching builders come and go with their various collections, models and floorplans appealing to many different tastes and styles, keeping our neighborhood from being the 'ticky tacky, little boxes on the hillside' neighborhood that many have come to associate with suburban America! (Yes, we were fans of the show Weeds… it is Denver).
Case in point, look at the diversity in the two homes featured below. 2662 Valentia St listed by Jim Cavoto of Engel & Volkers, Denver has an inviting traditional exterior with classic curb appeal. Personally, I prefer a more traditional home similar to this great house! Wait until you see the inside too… the kitchen is great!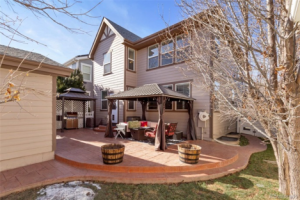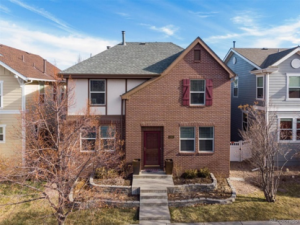 2662 Valentia St. classic curb appeal and backyard entertaining space looks pretty great to me! Photo Cred: ReColorado
Check out 2821 Joliet Street listed courtesy of Damon Knop of TJC Real Estate. This Infinity Lime collection home is stunning. I love the modern, clean lines in the architecture and warm accents in the floors and cabinets! Coupled with a great location close to the Eastbridge shopping Center and Stanley marketplace…this home will not last long!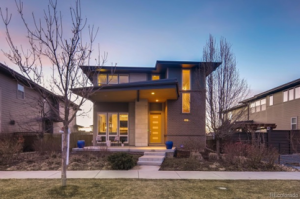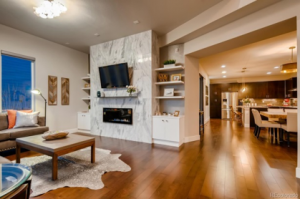 2821 Joliet St. Modern exterior and warm interior – Photo Cred: ReColorado
Stapleton Under Contract/Pending Listings:
This week we saw 12 listings go under contract! Almost half of the homes pending this week went under contract within 7 days of listing. This is a trend we will continue to see in the coming months in our neighborhood so if you see a home you like you should be prepared to act fast!
Stapleton Homes that Sold this week
This week 4 resale homes sold. Click the link above to view them.
All active Stapleton resale listings
Click the link above to look through all the active homes for sale in our neighborhood.
That's it for this week's update.  If we can help in any way my contact info is below.
Disclaimer:
Our Friday real estate updates are meant to be a "roundup" type post where we discuss all listings in Stapleton, not just our own.  It's our way of making sure we follow the market closely and we share it with the Scoop readers because we know many of you like to track real estate in the area as well.  Many of the listings in these posts are not our company's listings and we wanted to mention that here to make sure it's clear. Thanks for reading the Scoop!