As we start Labor Day weekend, we reflect on the summer (how is it already September?) and smile thinking of memories made in the great outdoors with our family and friends! Labor Day weekend is the unofficial end of summer and historically a bit slower in the real estate world. So today, as I write this post I will focus a bit on some of our social media content created to be a resource to our neighbors and friends! Many of our posts and videos highlight the local real estate market but we also try to bring you great content whether it's for a new restaurant opening, a cool yoga studio or information we think homeowners may find useful.
Speaking of, I will start with a very helpful video my colleague Kailee Ackerman created on finishing your basement and what you can expect during that process. Thanks Kailee!
Here are some additional blog posts and videos you may enjoy about our neighborhood, Central Park!
Inside Scoop: Spanish churros and chocolate, Popeyes across from Northfield High, yoga with puppies, sneak peek at the new (big!) QuikTrip, Aerial Cirque, and more!
Helping our Kids Become Athletes For Life – a great video about youth sports from our fearless leader, Joe Phillips!
Now onto the numbers:
This week only 3 new homes were listed on the MLS in our neighborhood which is very common going into the holiday weekend. This week, I will focus more on the coming soon homes that will go live on the open market next weekend.
These coming soon homes will be live next weekend and are listed by some of our great neighborhood agent friends. My colleague Mariel Ross has 3 coming next weekend alone and I think they're fantastic – check a few of them out.
5925 Chester Way – Looking for that perfect Parkwood home located on a large park with upgraded, luxury finishes and professionally landscaped backyard? Look no further than this gem, listed for $1,100,000 by Mariel Ross of Focus Real Estate. Let me know NOW if you're interested!
9476 E 51st Drive – This Lennar 6 bedroom Next Generation home has it all – a large, livable floorplan, a smart NextGen suite perfect for in-laws or a short term rental option and a 3 car garage. This home also features a gorgeous finished basement and sits on a large corner lot in the Wicker Park East area of Central Park. This one will go quick next weekend, let me know if you are interested in learning more.
2962 Galena Street, listed by Rebecca Fawcett of Focus Real Estate. Priced at $450k. Don't miss this adorable 2 bedroom Thrive townhome with a fantastic location across from the shops at Eastbridge Town Center and stunning mountain views.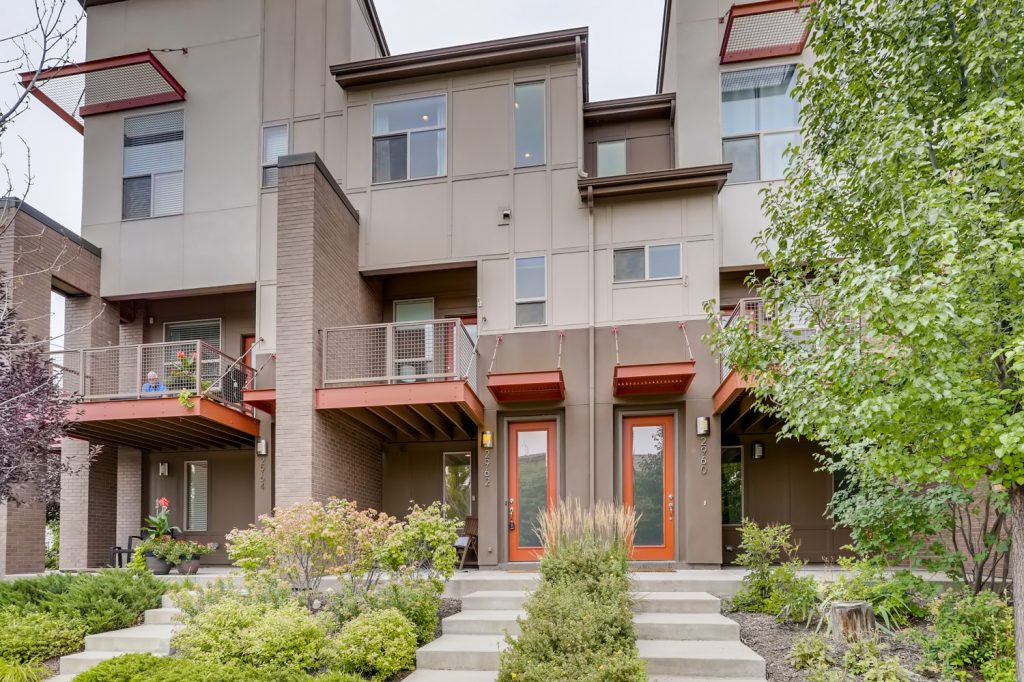 A Quick Builder Note: There are 2 KB Starlight Home lots available right now to contract, set to complete around August 2022… check them out!
TWO KB Starlight Homes Available NOW
This week only 4 homes went under contract/pending including that beautiful KB Starlight ranch home listed for $1,300,000 by Leslie Resnick of 8z real estate.
13 homes have closed this week ranging in price from $134,000 for a 1 bedroom income qualified condo with a fantastic location to $1.295 million for a beautiful 4 bedroom Parkwood Chestertown exquisitely designed and decorated, located on a quiet pocket park in the Willow Park East area of Central Park. Welcome home to our new neighbors!
As of Friday September 3rd there are currently 24 active resale homes on the market in Central Park.
Here is one of my favorites:
9317 E 60th Ave Denver, CO 80238
9317 E 60th Avenue listed by Amanda Dowell of Modern Design Realty Group for $559,980. This stunning David Weekley 4 bedroom, 3.5 bath paired home feels brand new! Located in the serene Beeler Park area of Central Park, this home has it all – space, beautiful finishes, private yard and more!
Gorgeous Kitchen at 9317 E 60th Ave
**Focus sells homes for a 2.0 % listing commission. Neighborhood experts, flexible commissions**
That's it this week! If you want to talk Real Estate or really anything you think should be on the scoop, let's chat! Shoot me an email at lisa@focus-realtors.com or feel free to call/text me at 303-564-3734. Have a great Labor Day weekend everyone! Lisa
Disclaimer:
Our Friday real estate updates are meant to be a "roundup" type post where we discuss all listings in Central Park, not just our own. It's our way of making sure we follow the market closely and we share it with the Scoop readers because we know many of you like to track real estate in the area as well. Many of the listings in these posts are not our company's listings and we wanted to mention that here to make sure it's clear. Thanks for reading the Scoop!