It's Friday and time for the update on this week's real estate happenings in Central Park.
Here at Focus Real Estate, our team had 4 new listings enter the resale market yesterday! Did you know that we offer neighborhood expertise and full listing services, all for a 1.5% listing commission fee? Hopefully, you saw Joe's breakdown of what this can save you as a seller in last week's update.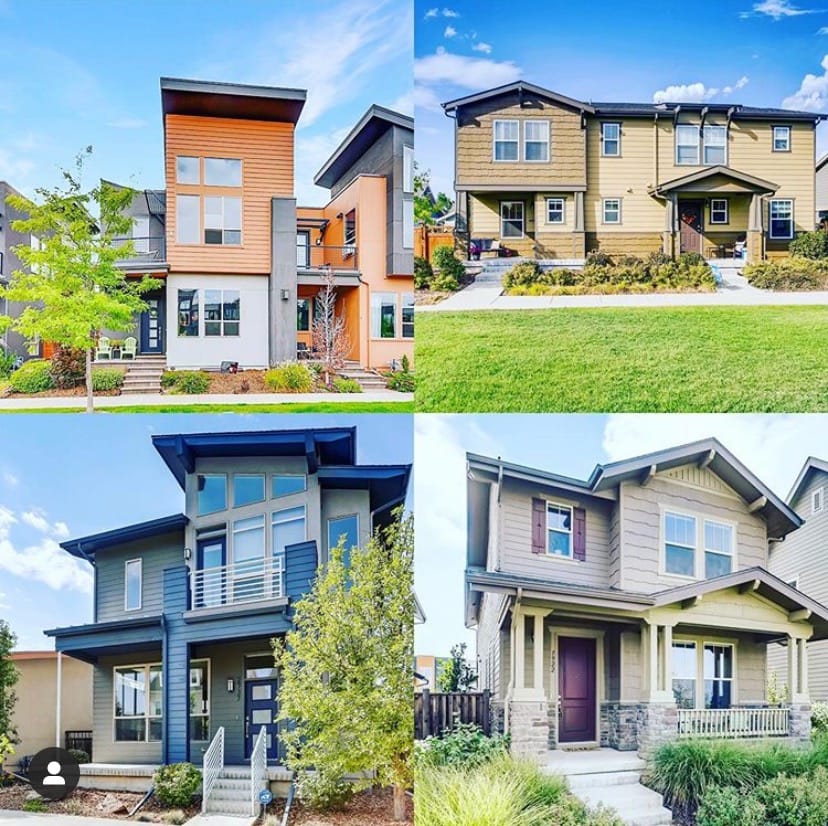 One of the features offered in our listings is the 3D tour. Have you noticed the icon at the top of the MLS page that has a house with an arrow moving through it?  This is the 3D matterport tour. We include it in most of our listings, if desired by the seller. It's a fantastic tool to
show buyers what a home looks like "in-person" without having to be in-person! Check this one out for my new listing at 5049 Valentia, #101 in Northfield to see how it works.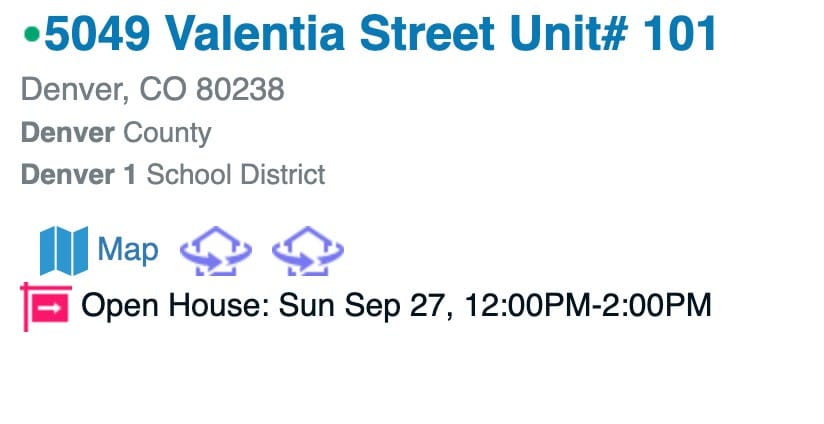 Speaking of floor plans, the newest floor plans offered by Thrive Homebuilders – Vitality Series, are really amazing! Expansive front porches and modern conveniences that make for a great home. Here is the link to Joe's recent blog post about it.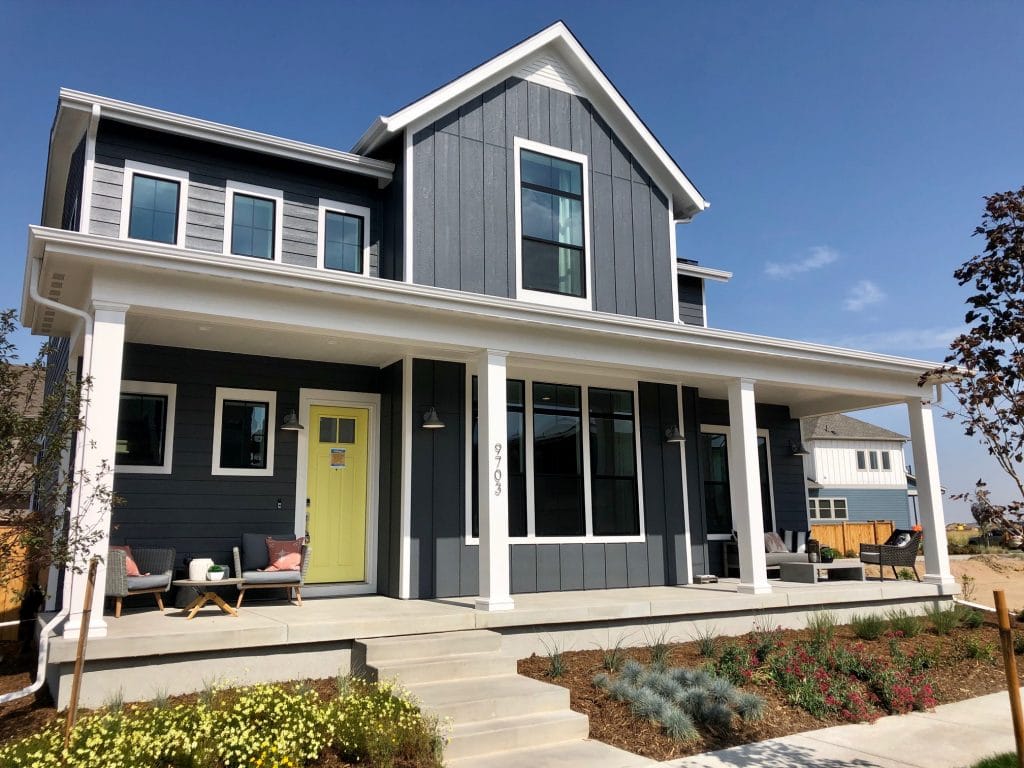 If you don't want to miss a thing, sign up here to receive an email from us every other Friday with the latest posts or check out the Scoop on the new builds at HomesInNorthEnd.com.
This week there are 13 new listings in Central Park. Here are some of my favorites:
The "2020 Mid-Mod home" (10129 E. 59th North Place):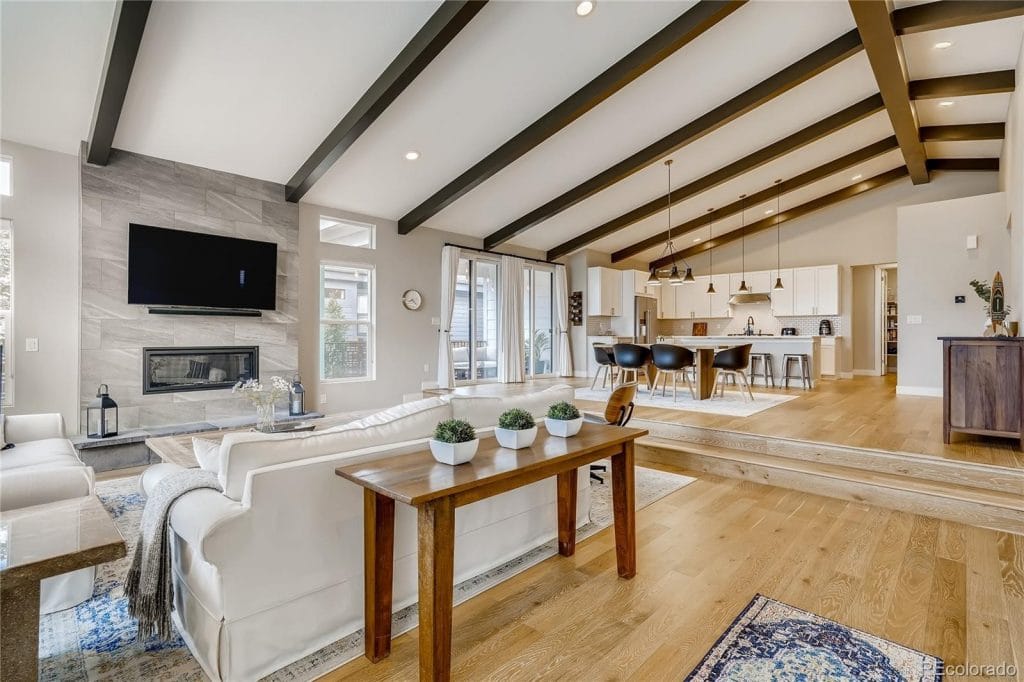 This KB Starlight house is listed for $950,000 by Linda Kukulski Miller with Redfin.
It's rare to find one of these open floor plan ranch homes for sale and this one is a beauty! Boasting a total of 5228 square feet and a 3-car garage, there is more than enough room for everyone.
The "Spacious Side Yard home " (2075 Uinta):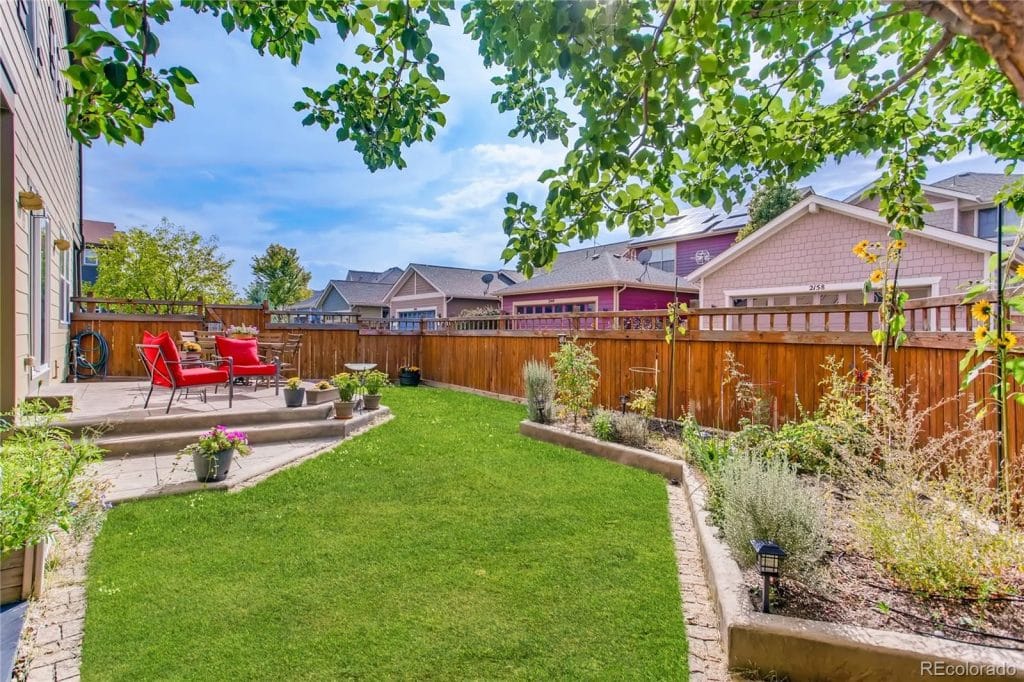 Who says a side yard can't be big? This KB paired home has an incredible yard along with 3 bedrooms and 2.5 baths inside. This home is listed for $455,000 by Kailee Ackerman with Focus Real Estate.
In case you missed it …
3 bedrooms, 2 car garage, and a yard with a patio … all for $450k! But what I really love about this pristine KB Paired home are the updates.
New wood-look flooring on the main level. New tile in the master bathroom. New tile flooring in the secondary bath. New carpet as well. Be sure to check out 2172 Willow Court. Listed by Mariel Ross with Focus Real Estate.
There were 14 Central Park homes that went under contract this week. You can check them all out in the link above.
11 homes closed this week in Central Park.
That's it for this week. Our local team at Focus Real Estate would love to help with your move. If you'd like to contact me directly, my info is below and I'd love to chat about how I can help with your real estate needs. Have a great weekend!
Disclaimer:
Our Friday real estate updates are meant to be a "roundup" type post where we discuss all listings in Central Park, not just our own. It's our way of making sure we follow the market closely and we share it with the Scoop readers because we know many of you like to track real estate in the area as well. Many of the listings in these posts are not our company's listings and we wanted to mention that here to make sure it's clear. Thanks for reading the Scoop!