Happy Fall everyone! With the colder temperatures this past week it really felt like a change in the seasons didn't it? This weekend is supposed to be lovely and a great opportunity for everyone to enjoy the beauty of our state in Autumn and tour some of the beautiful homes for sale in 80238/80010 while you're at it!
As you're planning your weekend, we have you covered from open houses and pumpkin patches to leaf peeping and haunted houses, check out some of the articles we wrote up this week highlighting lots of fun activities to do right now!
Fun Fall Festivities (2022 Edition) – Rebecca Fawcett brings you an in depth list of all things autumn, starting with a Ciderfest this weekend up in Morrison where you'll also see some changing leaves! Be sure to give this list a glance.
Leaf Peeping This Fall in Colorado – Check out my post this past week about great drives and hikes to explore Colorado and enjoy the changing Aspen trees! This weekend is really the start of it all so get out there and enjoy the colors!
The scariest Haunted House in Denver is right next to Central Park? The Scoop finds out – Mariel and Ashley from our team got to check out one of the best haunted houses in the country, The 13th Floor this past weekend as it's officially open for business. This terrifying haunt is only 4 miles from Central Park and it's sure to put you in the Halloween spirit and scare the **** out of you in the process.
Now onto the Central Park Real Estate Market
I am happy to say I have seen the market pick up the last few weekends. The kids are back in school and it's time to get back to business, real estate business that is! People are out home shopping! We will see how the interest rate hike yesterday affects the weekend traffic but if the last 2 weekends are representative this weekend should be good. Historically this time of year picks up as we typically see a slower August give way to a strong September and October before the market slows down a bit leading into the holiday season. Now is the time to get out there and find your dream home.
All the open houses – This weekend Central Park is hosting 15 different open houses, lots of home options for you to check out ranging in price from $1,499,000 to $610,000. Here are some listings that will be open from our team!
8151 E 33rd Ave – This stunning and traditional Parkwood home is listed by Joe Phillips for $1,325,000 and is worth every penny! It has custom upgrades throughout from the built-ins, the professionally finished basement and inviting backyard fireplace this home is a must-see. Located on a quaint and private mew in Central Park West on a large private lot this home will not last long.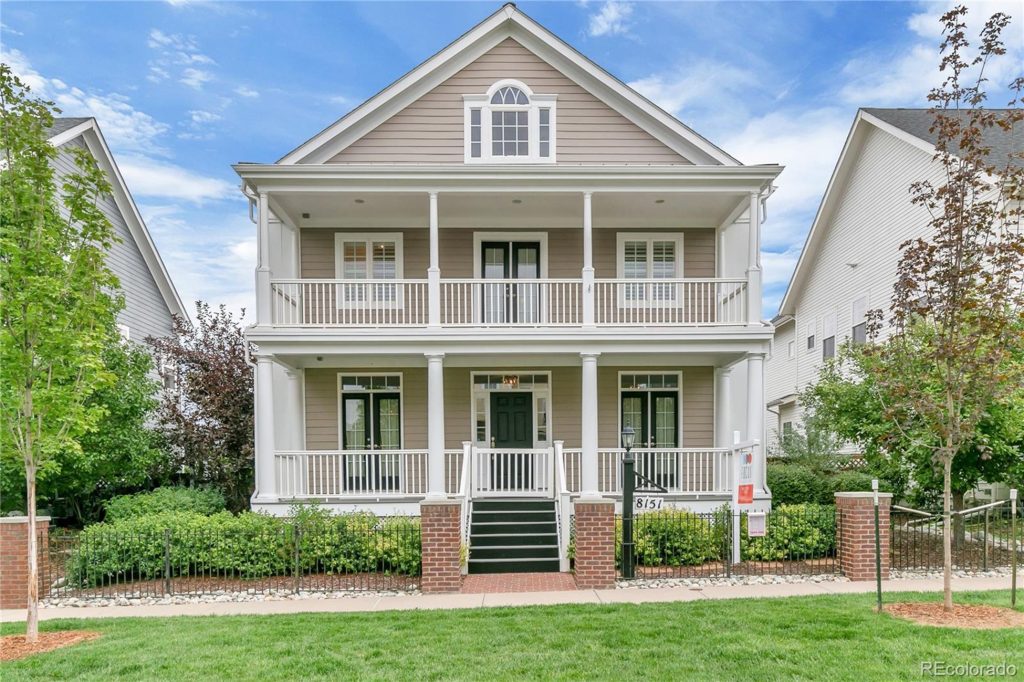 Sunday 9/25/22 open house from 11am to 1pm
8134 E 33rd Ave – This gorgeous home just underwent a price improvement. Listed by Joe Phillips for $1,295,000 this 4 bedroom home has a fantastic location also in Central Park West and timeless appeal. It has a wonderful blend of traditional warmth and modern touches. You'll love the private yard space as well as location on a private mews!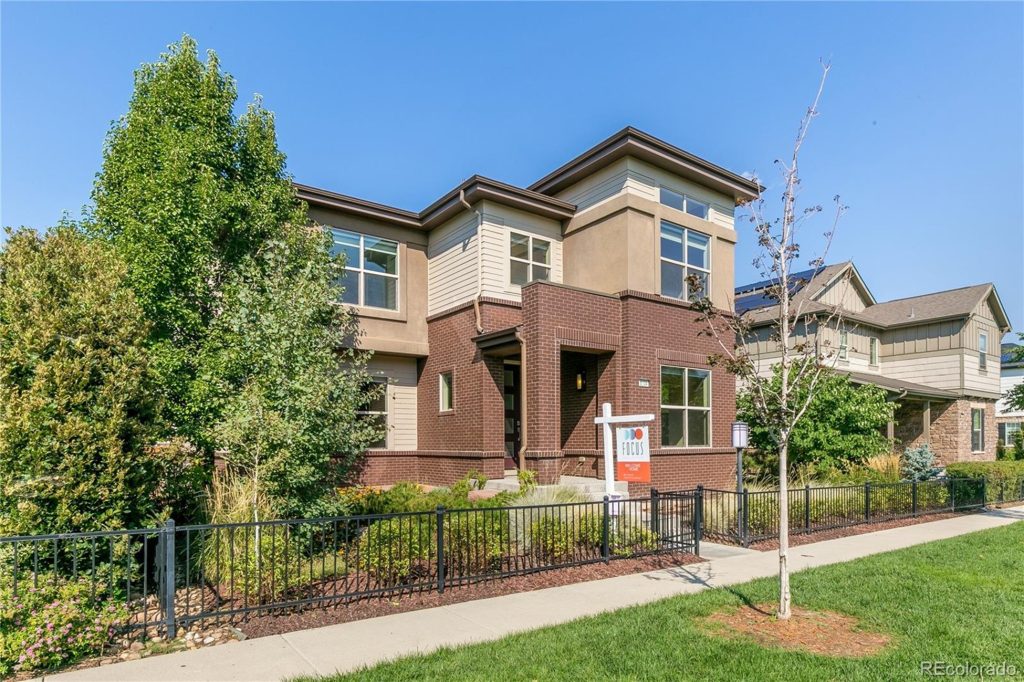 Sunday 9/25/22 open house from 11am to 1pm
11419 E 25th Ave Aurora 80010 – Check out this lovely David Weekley 4 bedroom home with beautiful finishes and plenty of space listed by Kailee Ackerman for $715,000. This home has a main floor bedroom which could also be a home office plus a large unfinished basement ready to make your own for almost 1,000 additional square feet!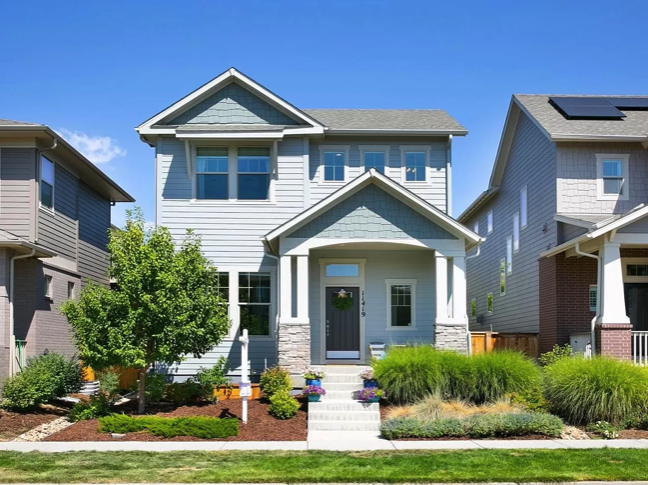 Sunday 9/25/22 open house from 10am to 12noon
10852 E 28th Ave – This beautiful New Town home listed by Ashley Faller for $1,075,000 is located right across from a fantastic pocket park. Rumble Park is known for great neighbors, fun BBQ's and games of all kinds, including pickle ball. This home has so much more than a prime location, be sure to check it out.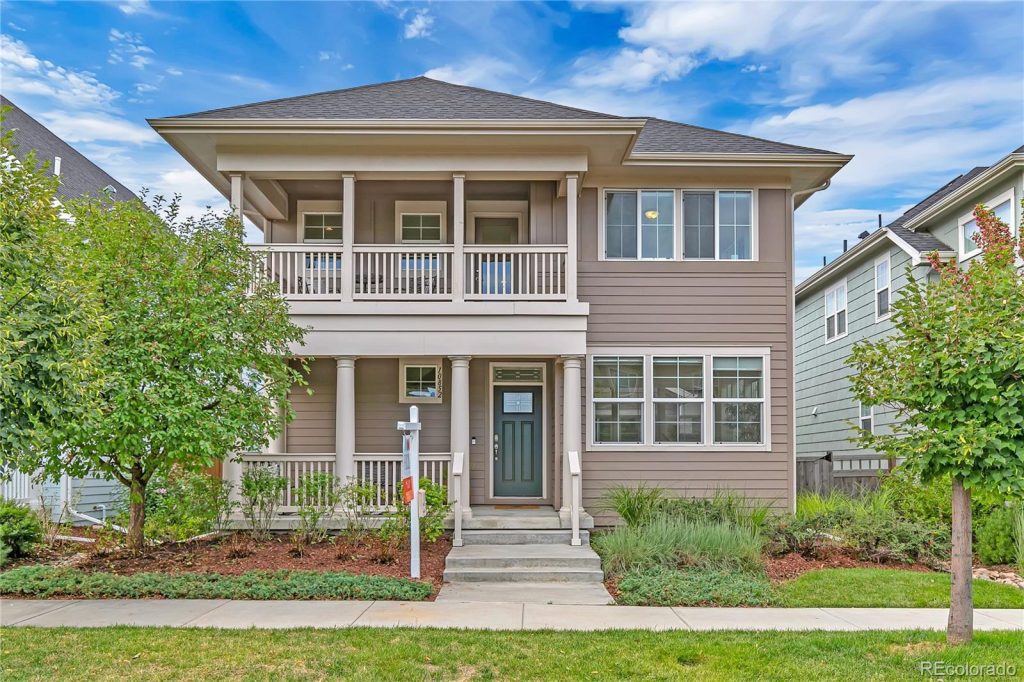 Saturday 9/24/22 open house from 12noon to 3pm
Sunday 9/25/22 open house from 12noon to 3pm
The Weekly Real Estate Numbers:
This week there were 10 new homes on the market! Check them out and please let me know if you are interested in touring any of them, shoot me an email at lisa@focus-realtors.com.
5901 N. Boston Court – This beautiful Wonderland built home is located on a quiet private courtyard in the Beeler Park area of Central Park. Listed by me, Lisa Palladino for $710,000, this home boasts 3 bedrooms and 3 bathrooms. Don't miss the private backyard space in addition to the courtyard plus 2 covered patios for you to enjoy Colorado!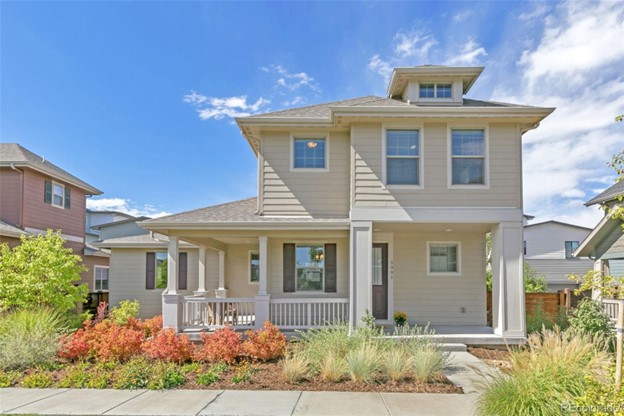 This week 15 homes went under contract/pending. They have been on the market an average of 26 days prior to going under contract.
This week only 4 homes closed. The average days on market for these homes was 19 days. Welcome home to our new neighbors!
This week there are 82 active resale homes on the market in Central Park (80238/80010 as of 9/23/22).
Feel free to reach out to me Lisa Palladino at lisa@focus-realtors.com or anyone on our team for an updated home valuation and to discuss market conditions more in depth.
**Focus sells homes for a 2.0 % listing commission. Neighborhood experts, flexible commissions**
That's it this week! If you want to talk Real Estate or really anything you think should be on the scoop, let's chat! Shoot me an email at lisa@focus-realtors.com or feel free to call/text me at 303-564-3734. Lisa
Disclaimer:
Our Friday real estate updates are meant to be a "roundup" type post where we discuss all listings in Central Park, not just our own. It's our way of making sure we follow the market closely and we share it with the Scoop readers because we know many of you like to track real estate in the area as well. Many of the listings in these posts are not our company's listings and we wanted to mention that here to make sure it's clear. Thanks for reading the Scoop!