I always get the good weeks to do our weekly Real Estate update! This week I debated if I should discuss the fact that we got snow… SNOW in summer and yes I could have gone that route but I wanted to switch gears and talk about sports… BRONCOS to be exact! Our beloved Broncos take the field Monday night against the Titans, which is quite convenient for Central Park Real Estate as there will be plenty of time to tour homes over the weekend! No fans allowed at Empower Field at Mile High just yet but our team has graciously (and perhaps bravely) decided to allow a limited number of fans in the stands to cheer on our team at the week 3 game versus Tom Brady and his Tampa Bay Buccaneers. 5,700 lucky die hard Broncos Fans will be able to sit out in the stands, see the flyover, eat a hot dog and generally feel the excitement of football. Yes, we will be without Von Miller– yes, fans will be wearing masks but in my humble opinion it will be a welcome distraction as sports often is to everything we have going on each day. Almost every person I know has been busy researching their fantasy football teams this week and getting ready to watch.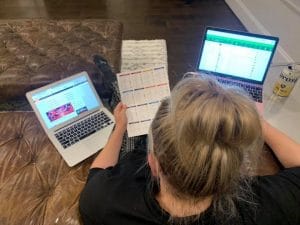 I am also thrilled football is starting because it means all things fall are coming soon. Fall is only 2 weeks away and with it comes pumpkin spice, sweaters, changing leaves and yes of course football! Now as I bring this back around to Real Estate here in Central Park we typically see a slow down this time of year as kids go back to school but due to COVID pushing everything back our local market is still quite hot and there are a limited number of homes available in 80238 as well as Denver in general. Available home inventory is down (41.5%) from this time last year. Plus, we are still seeing great appreciation with median prices up 7 – 9% from this time last year.
Click HERE to see last month's local real estate stats from DMAR.
Central Park Scoop's post on Broncos fan policy
Now onto the Central Park Real Estate numbers
This week there were 13 new listings that hit the market – still about average each week this summer. There are some wonderful home choices in all different price ranges! The homes range from $187,280 for an income qualified home to just over a million for a lovely Parkwood home proving there is something for everyone in our neighborhood!
One home I would like to highlight is my gorgeous new listing at 10730 E 26th Ave, listed for $635,000. This home has everything a buyer could want with a great location in the Bluff Lake area of Central Park. Stanley Marketplace and Eastbridge town center are both within walking distance. The home itself offers 4 bedrooms and 3.5 bathrooms with a beautifully finished basement with a custom wet bar and lots of space! The detached garage is perfect allowing for more outdoor living space! Come check it out because this one will not last!
View the 3D video tour of 10730 E 26th Ave here! Or check out my walk through here on Instagram or Facebook.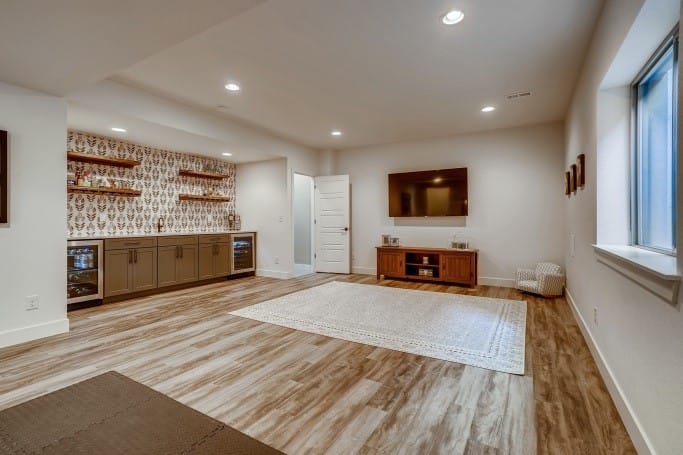 The last home I thought was great was 5261 Boston Street, listed for $1,079,000 by John Baldree of Realty One. A beautiful and traditional Parkwood Chestertown model located on quaint Boston Street. This home features 5 bedrooms and 5 bathrooms. My favorite features are the white kitchen with stunning backsplash tile, the great main level living space all flowing together and the show stopping 3 panel sliding glass door allows you to bring the outside in!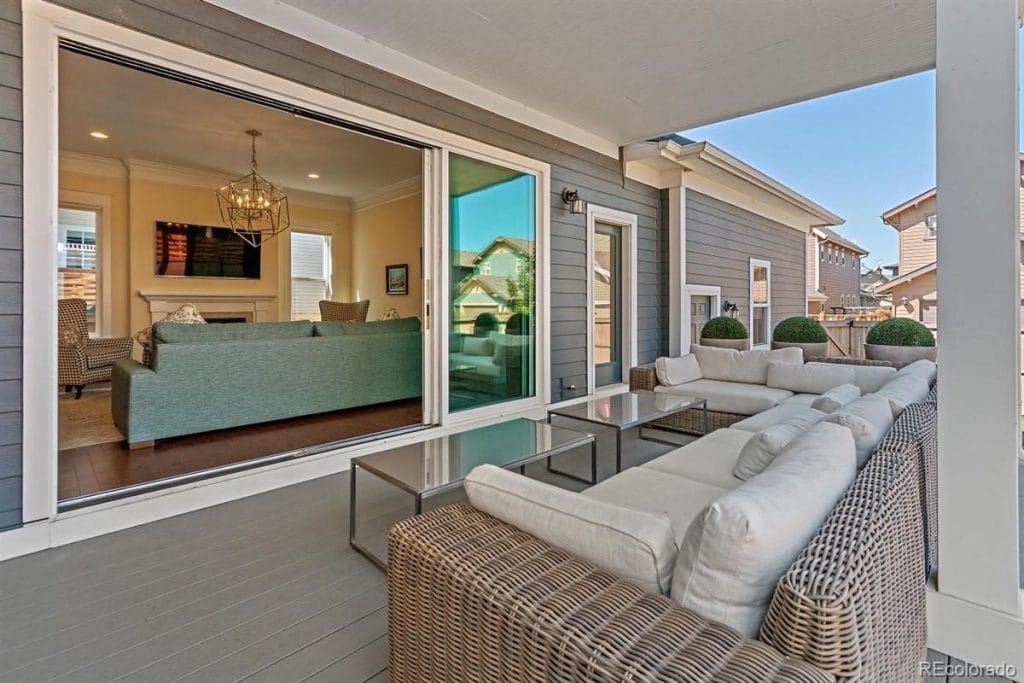 There are 47 active listings in our neighborhood, which is down a bit from the summer months meaning inventory is even more limited. One home I want to highlight for you is 5065 Valentia listed for $697,000 by Ashley Faller of Focus Real Estate. This gorgeous townhome has a warm appeal, smart open layout and large backyard space for a townhome! 3 bedrooms and 4 bathrooms offer plenty of space with a stunning, private suite on the main level!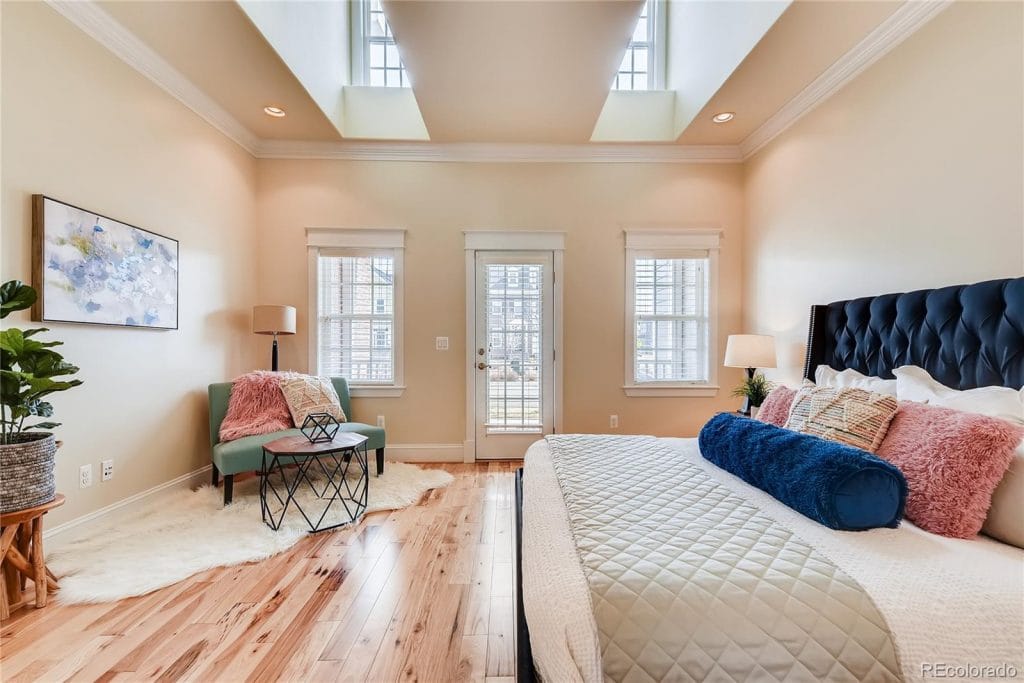 This week 23 properties went under contract. The average days on market for those properties was 14. Most of them sold within 1 week with a few outliers that increased the overall number but either way homes tend to sell fast in this area! Let us know if you are thinking about selling your home and we'd be happy to offer you a home valuation. Focus sells Central Park for 1.5%! 
This week 19 properties sold! Congrats to their new owners.
If you are not quite ready to purchase a home or if you are building and need a home in the meantime there are plenty of great rental choices in our neighborhood to pick from, check them out in the link above.
**REMEMBER Focus sells homes for a 1.5% listing commission. Neighborhood experts, reduced commissions**
That's it for the Scoop this week!  For more info on buying or selling a home with Focus Real Estate, check our video series here made to help guide you through buying and selling.  
If you want to talk Real Estate or really anything you think should be on the Scoop, let's chat! Shoot me an email at lisa@focus-realtors.com or feel free to call/text me at 303-564-3734. Have a great weekend everyone!
Disclaimer:
Our Friday real estate updates are meant to be a "roundup" type post where we discuss all listings in Central Park, not just our own.  It's our way of making sure we follow the market closely and we share it with the Scoop readers because we know many of you like to track real estate in the area as well.  Many of the listings in these posts are not our company's listings and we wanted to mention that here to make sure it's clear. Thanks for reading the Scoop!