Memorial Day Weekend – WOW, we made it… the unofficial start to summer! I feel as though things are beginning to get back to normal – perhaps a new normal but we're outside and spending time with family and friends! To that end, I recently wrote up a blog post about camping close to Denver. I'm sure you all have plans for this weekend but perhaps this will be handy as you plan your summer weekend trips!
The Scoop on Colorado Camping!
As for real estate, the last few weekends were a bit slower than what we had been seeing in March and April, perhaps there was some buyer fatigue but I am pleasantly surprised with the listings going into this holiday weekend. We have 21 active homes for sale in 80238 and 80010 this weekend, many with open houses for neighbors and house hunters to explore! I sure hope you find one you love and if you do check out my colleague Ashley Fallers new video 10 Tips for a Competitive Offer below.
Now onto the numbers…
This week, 14 new homes hit the market. In total we have 21 homes to choose from this weekend up from the last few weeks. Here are a few of my favorites…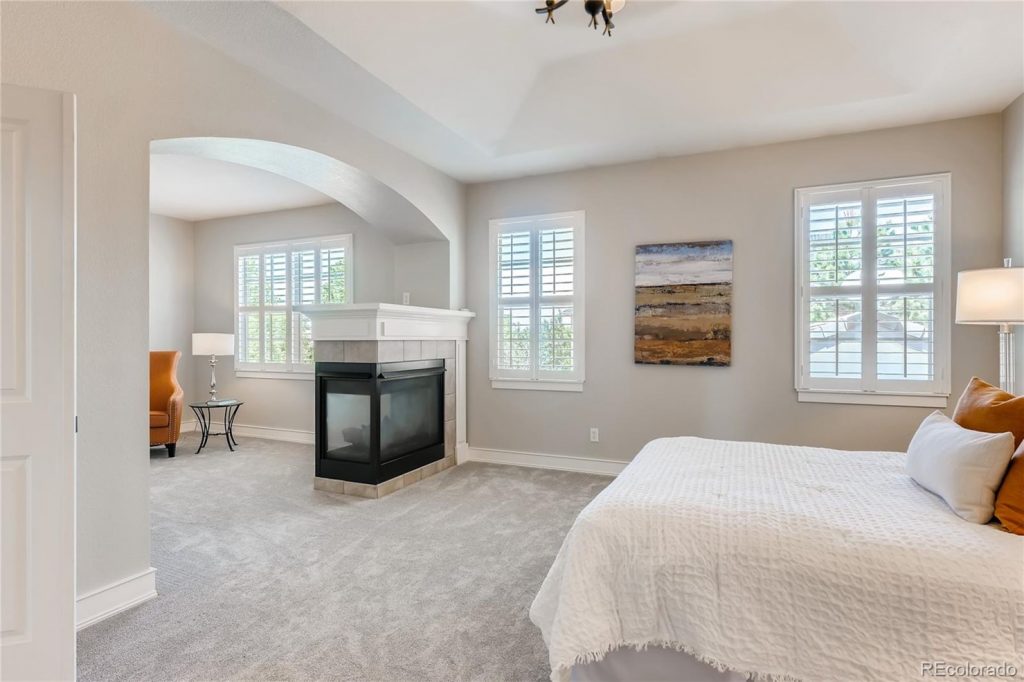 Light filled main bedroom at 9103 E 24th Place, listed by Kailee Ackerman of Focus Real Estate
This beautiful 5 bedroom home has everything Central Park can offer, an amazing location South of I-70, corner lot on a pocket park, gorgeous Mediterranean curb appeal, custom built ins, plantation shutters, tons of natural light pouring in your windows, professionally finished basement with wet bar, gym plus half basketball court in the spacious backyard, this home is the one… check it out with your Realtor this weekend or visit the open house, Saturday from 12 to 2pm.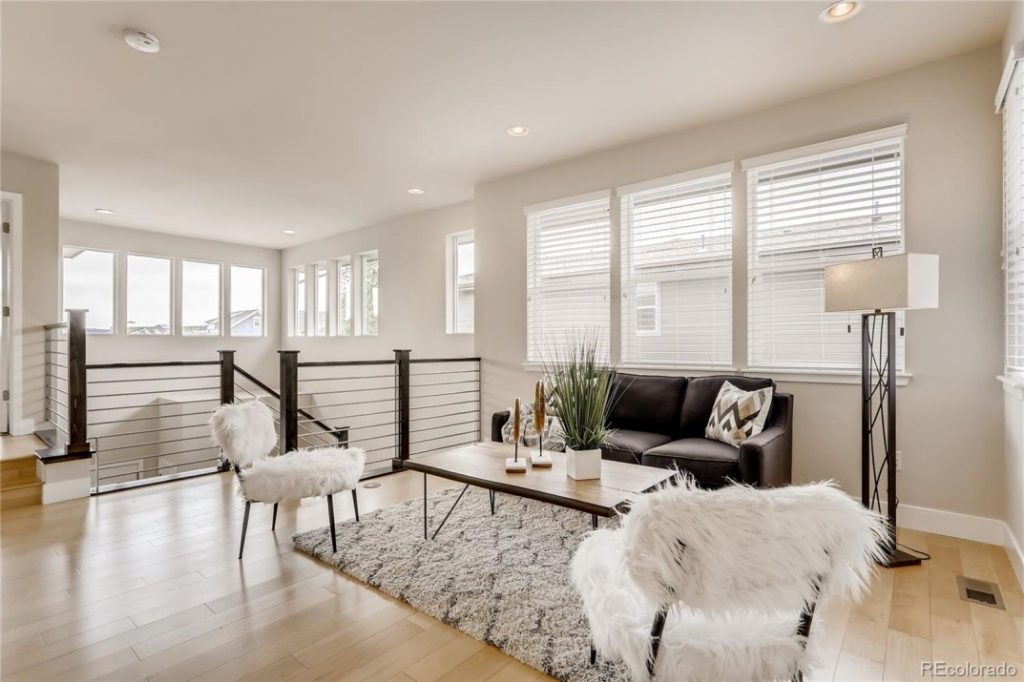 Stunning natural light pours in the windows in this loft space at 2803 Joliet! Listed by Joe Phillips of Focus Real Estate.
This gorgeous 4 bedroom Infinity Lime collection home is perfectly situated on a quiet street. This meticulously maintained modern home has perfect finishes throughout and beautiful natural light. The home also includes a home office, additional upstairs loft space, professionally finished basement and a large backyard perfect for enjoying our Colorado summer nights! It also has a great location close to F15 pool, multiple parks, Stanley Marketplace, Bluff Lake Nature Center and the Eastbridge shopping area.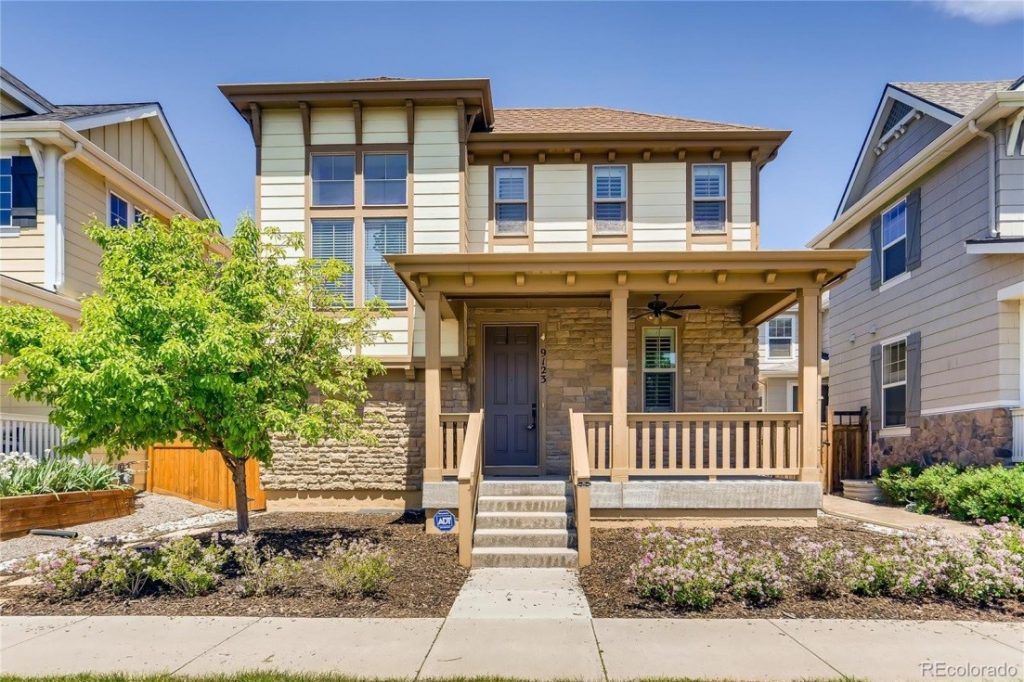 9123 E 36th Ave is another wonderful 4 bedroom home located in Central Park North listed this weekend by Joe on our team!
Walkthrough Tour of 9123 E 36th Ave listed by Joe Phillips of Focus Real Estate
80238/80010 Open Houses this Weekend to Check Out:
This week 8 homes went under contract/pending. These buyers figured out what it takes to get their offers accepted, congrats!
12 homes have closed since last Friday ranging in price from $242,000 up to $1.3 million. Welcome home to our new neighbors!
There are currently 21 active resale homes on the market in Central Park. Have you seen 3684 Wabash Street… take a look at this turn-key immaculate home in coveted Central Park North!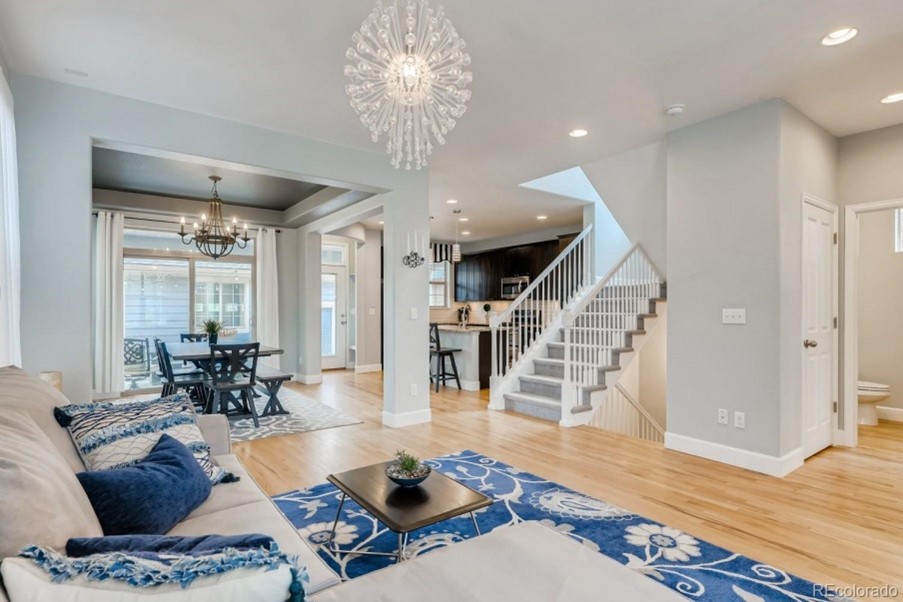 3684 Wabash Street, Listed by Lisa Palladino with Focus Real Estate.
**Focus sells homes for a 2.0 % listing commission. Neighborhood experts, flexible commissions**
That's it this week! If you want to talk Real Estate or really anything you think should be on the Scoop, let's chat! Shoot me an email at lisa@focus-realtors.com or feel free to call/text me at 303-564-3734. Have a great weekend everyone!
Disclaimer:
Our Friday real estate updates are meant to be a "roundup" type post where we discuss all listings in Central Park, not just our own. It's our way of making sure we follow the market closely and we share it with the Scoop readers because we know many of you like to track real estate in the area as well. Many of the listings in these posts are not our company's listings and we wanted to mention that here to make sure it's clear. Thanks for reading the Scoop!