Happy Friday everyone and Happy Mother's Day to all of our Mom friends! It's time for our weekly real estate update for the Central Park neighborhood of Denver. We include homes within all of Central Park in this update – so both 80238 and 80010.
I haven't done the update since March and I can't believe that it is now May 12th! Where is the year (and school year for those who have kiddos) going?! Plus, it just wouldn't be right if I didn't talk about the rain! We just received 3" of rain in 48 hours in Denver, a new record! I am told we are 25% to our annual rain total in 2 days' time and well over our monthly total for rain the entire month of May.
I grew up in New England where it rained at least 3 day each week of my life. Since then, I have thoroughly enjoyed our 300 days of sunshine here in Colorado. This rain storm was quite excessive… am I right? I do love the smell of fresh rain though as it brings me back to my childhood but seriously Colorado, once again you keep us on our toes weather wise!
Here at Central Park Scoop we tried to tell you all to check on your basement sump pumps to ensure they were working and pulling the water away from the foundations of your beautiful homes. We sure hoped you took it to heart and went with a flashlight downstairs to check them out.
Mariel with a "PSA about Sump Pumps on Facebook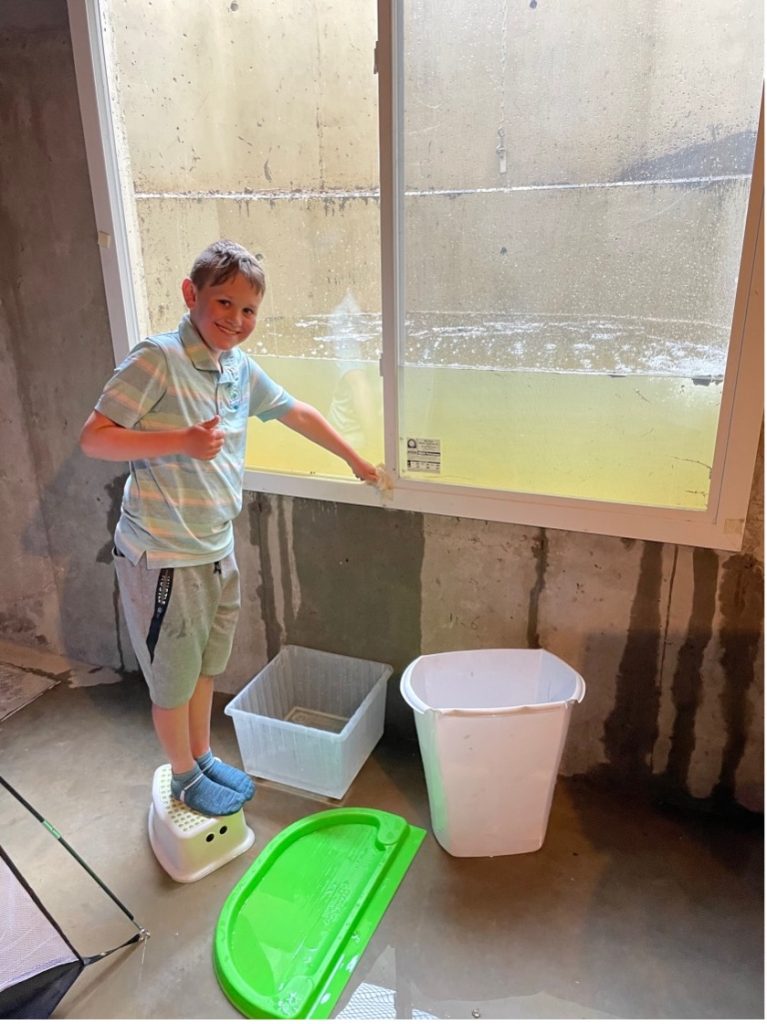 One of our own had a casualty of the weather. Here's a picture of Mariel Ross's basement window full of water!! Get out the shop vac!
Also, a BIG Happy Mothers Days to all of the Mom's we know and love! Check out some fun things to do this weekend to celebrate MOM below and perhaps scoop up a beautiful custom bag for Mom from local company BuxieJo Bags while you're at it.
Mother's Day Events in and around Central Park
Local Business Spotlight – BuxieJo Bags
"Now, on to this week's real estate numbers…
Whether you live in, or would like to purchase in Central Park or anywhere else in the Denver metro, our 7 brokers here at Focus Real Estate would love to help! Shoot me an email lisa@focus-brokers.com to see any of these available homes or if you have any real estate questions at all.
New Central Park Listings – Since last Friday 13 new homes came on the market!
One new home to highlight is a fantastic Boulder Creek Wee cottage. You need to see our new listing at 9319 E 57th Place in Beeler Park! This home is listed by my colleague Rebecca Fawcett and is priced at $620,000. Come discover where beautiful, modern design meets effortless efficiency in this perfectly crafted 3 bed/ 2.5 bath lock and leave Boulder Creek Cottage home!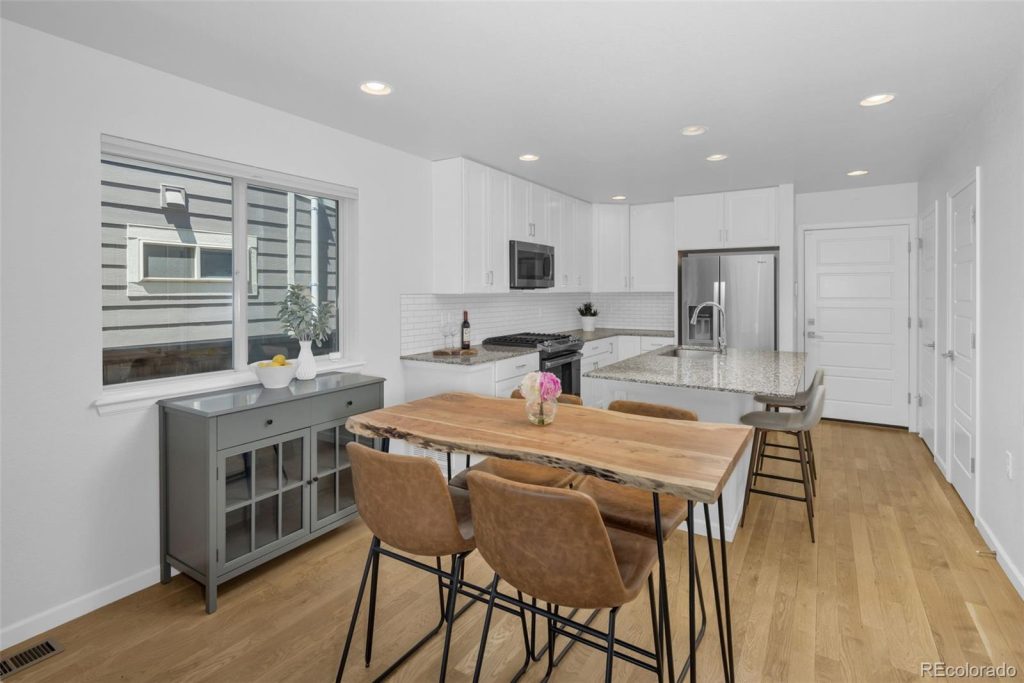 Beautiful, light bright kitchen at 57th Place!
All Active Listings There are currently 61 homes for sale in Central Park.
10870 26th Ave this beautiful 4 bedroom ranch style home is listed by me, Lisa Palladino with Focus Real Estate. The home invites you in with soaring ceilings, plenty of light, a neutral design palette, plus high end lights and finishes. You'll love the fun putting green in the backyard and the home's perfect location south of I-70 and only 5 minutes to the Anschutz Medical campus, the Stanley marketplace and the Eastbridge town center. This home is well priced at $722,900 which is one of the best values right now for a single family home in Central Park – a must see! 
OPEN HOUSE ALERT: 10870 E 26th Ave – Saturday May 13th 11am to 1pm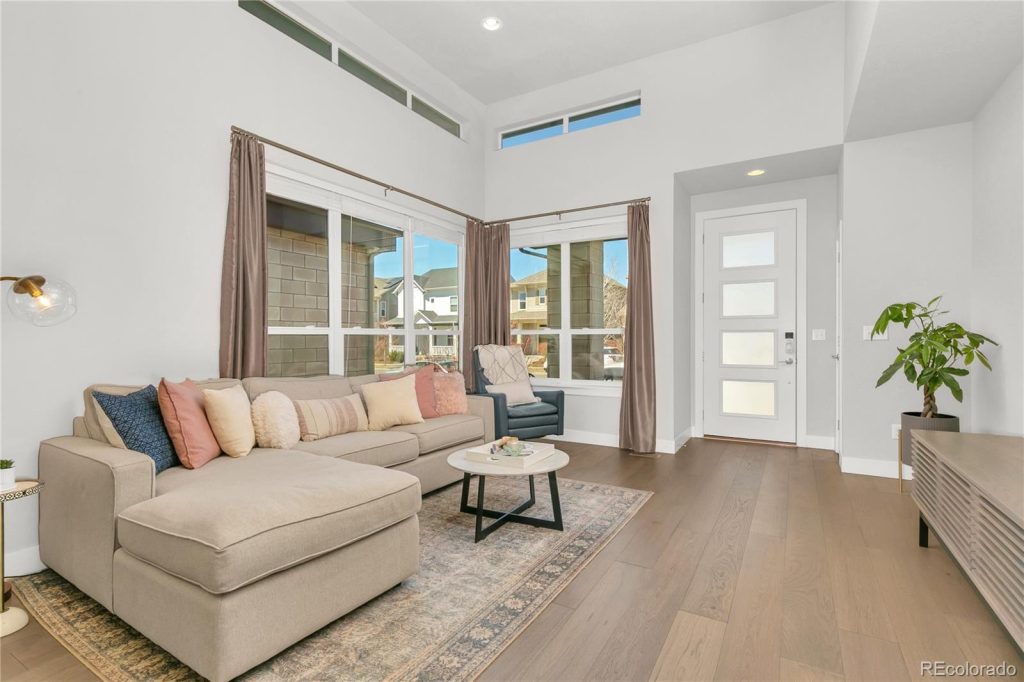 Soaring ceiling and natural light at 10870 E 26th Ave!
6015 Hanover Street – This home is listed by Joe Phillips of Focus Real Estate and well-priced at $1,149,000. This is an amazing opportunity to own your own 6 bed/ 4.5 bath Lennar home with an additional 1 bed/ 1 bath "Next Gen" apartment! Located in Central Park's North End, this beautiful home boasts hardwood floors, a private office and a 3-car attached garage. Let me know if you'd like to set a showing!
OPEN HOUSE ALERT: 6015 Hanover Street – Saturday May 13th 11am to 2pm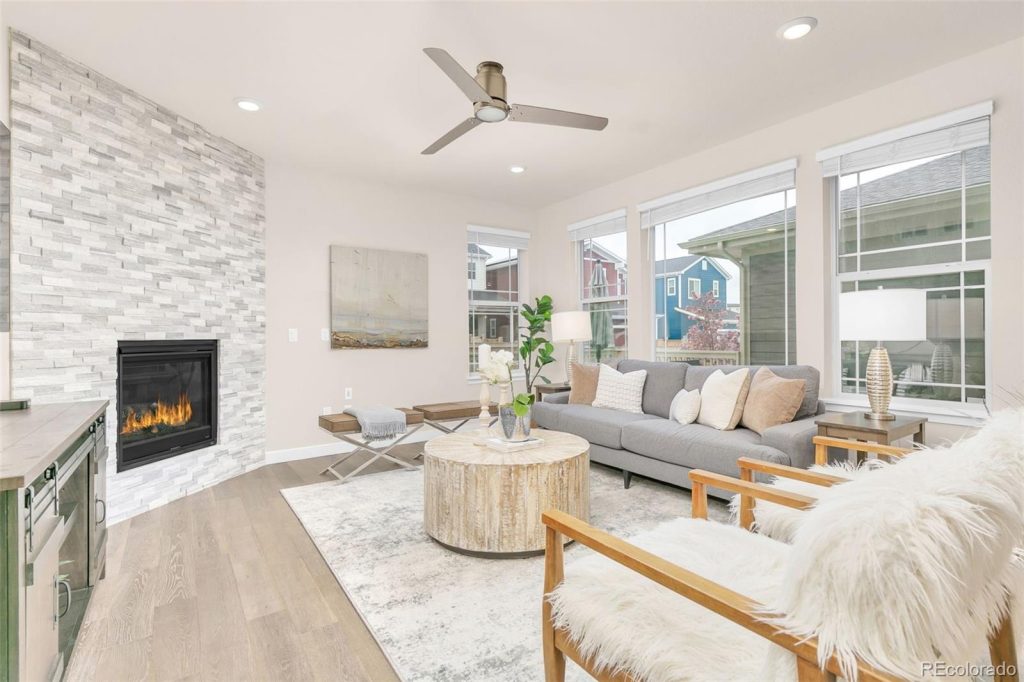 This popular Lennar NextGen home boasts a separate lock-off apartment perfect for visiting family or additional income!
5496 Xanthia Street – This is an amazing opportunity to own a coveted Asheville floorplan Parkwood built home. This beautiful 5 bed/4 bath home is listed for $1,425,000 by our friend Sonya Peterson of Coldwell Banker Global Luxury and sits on a private corner lot, just 4 houses off the popular Quilted Park in Willow Park East area of Central Park. Enjoy the food truck events on Fridays in the summer or relax in your oasis of a backyard with custom pergola, easy turf and inviting fire pit!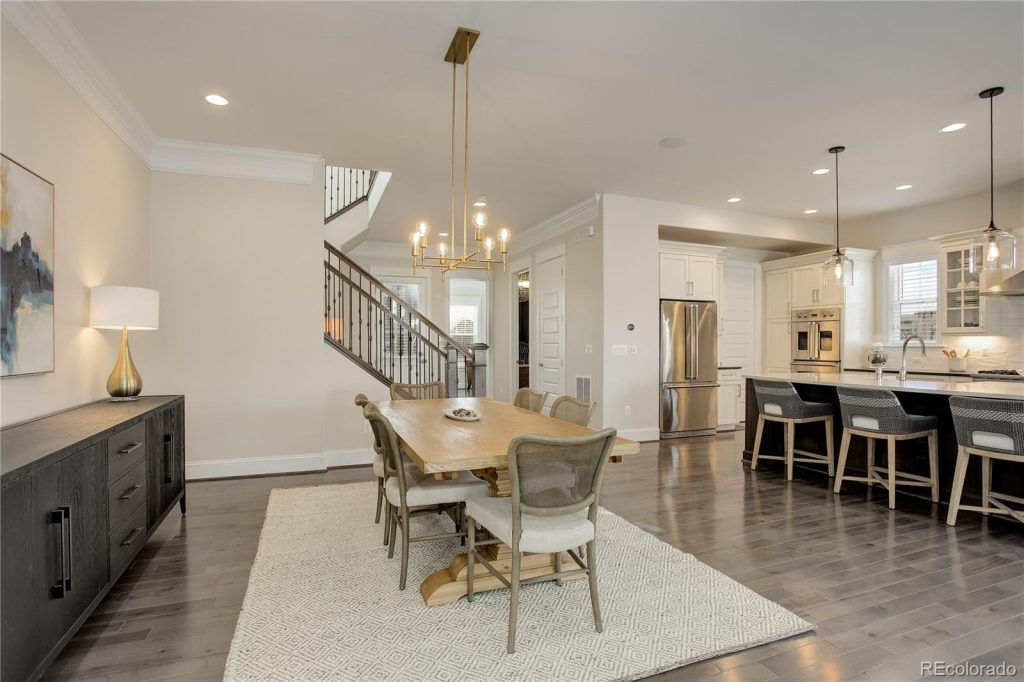 Luxury abounds at 5496 Xanthia Street!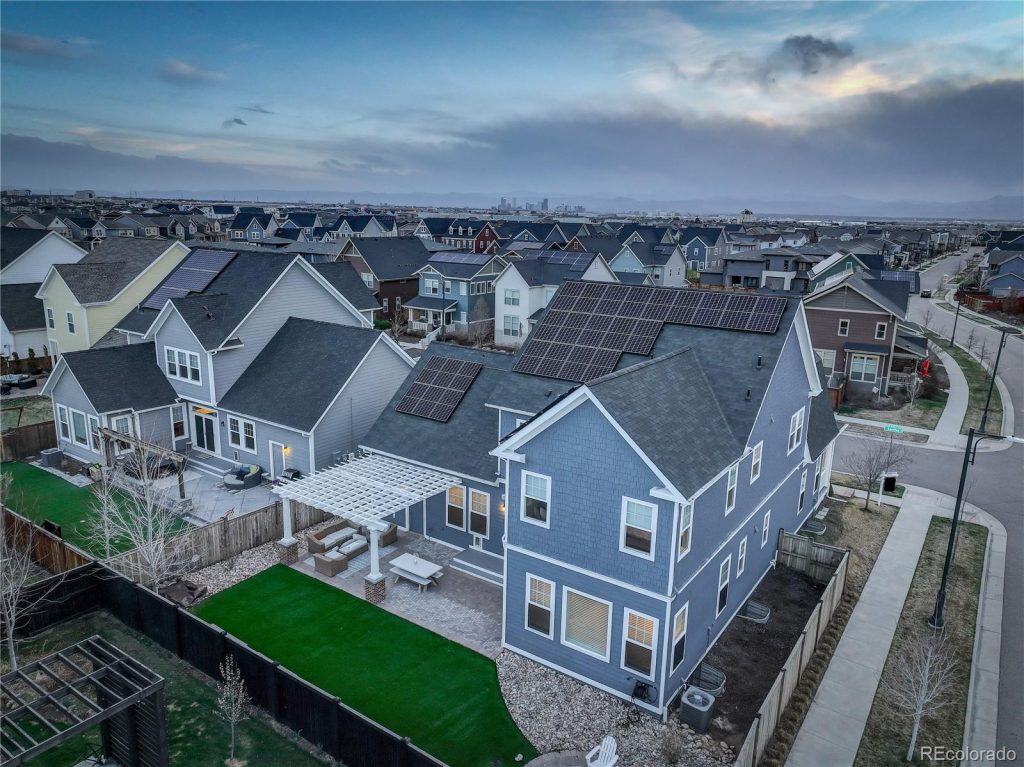 You will love the large 7,000 square foot lot at 5496 Xanthia!
Under Contract Listings Over the last 7 days, 18 homes went under contract.
Closed Homes This week 11 homes closed, welcome home to our new neighbors!
DID YOU KNOW: Focus Real Estate also has a property management company aptly called Focus Real Estate Property Management. If you own a rental or are considering purchasing an investment property give Joe Phillips a call at (720) 299-1730 to discuss it. We pride ourselves on marketing our rentals as well as we do for our sale homes. Check out our newest rental property available NOW!
2814 Syracuse Court – This lovely 4 bed/2.5 bath row home is located in Central Park's East 29th Avenue neighborhood. It features a main level family and living room, a finished basement bedroom with a built-in office area, a private backyard and 2-car garage. $3,150 per month. Check it out!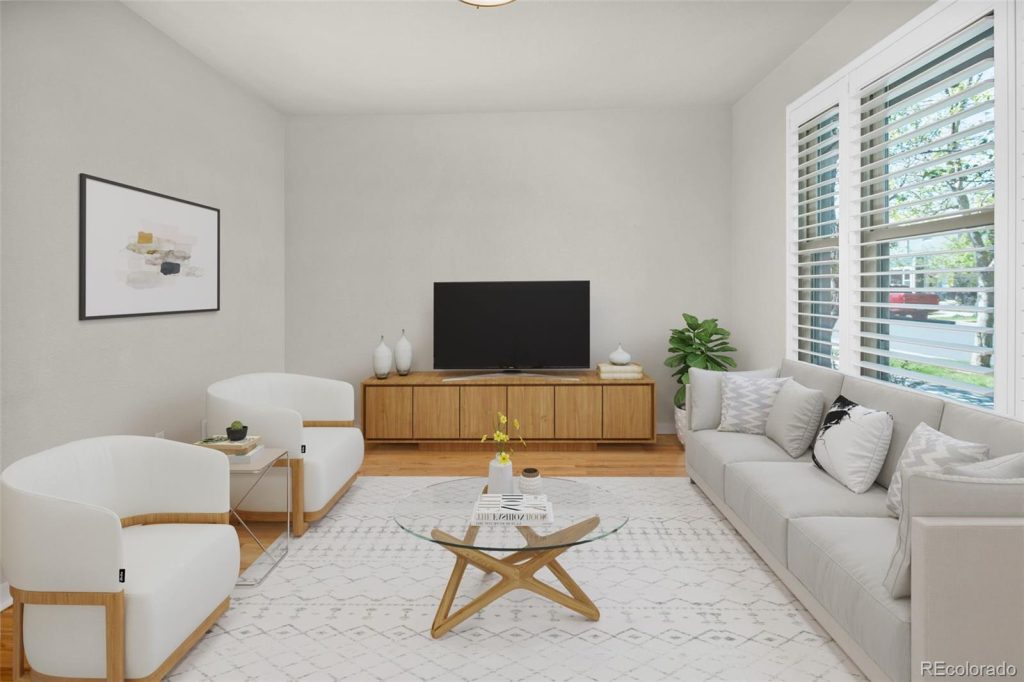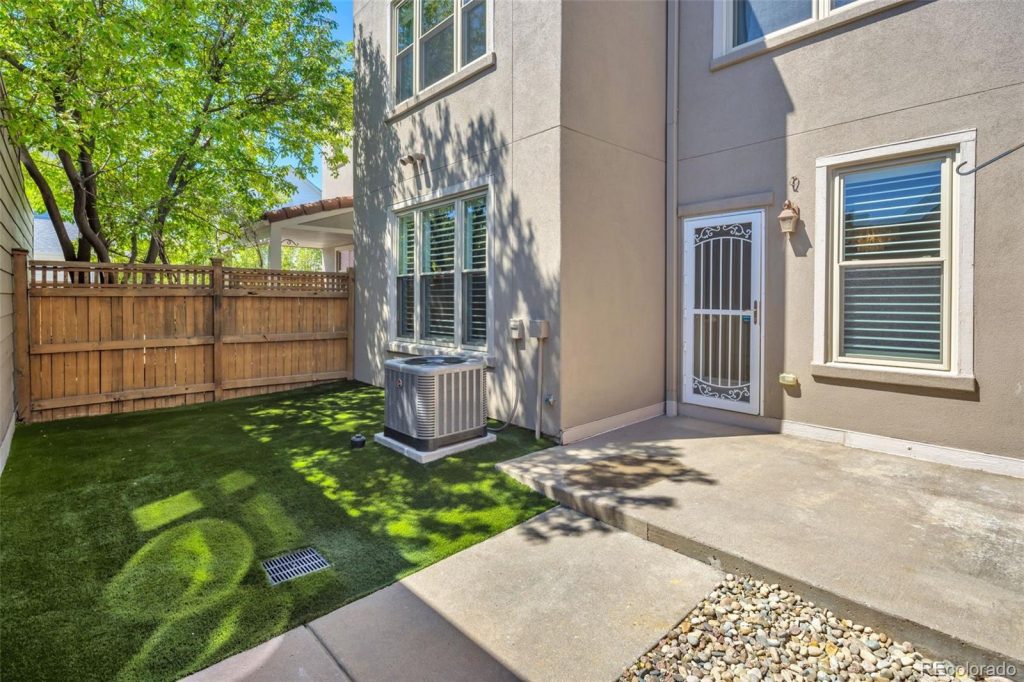 This backyard at 2814 Syracuse Ct is amazing!
That's it this week! If you want to talk real estate, get a home valuation, discuss market conditions or really anything you think should be on the Scoop, let's chat! Shoot me an email at lisa@focus-brokers.com or feel free to call/text me at 303-564-3734.
**Focus Real Estate – Neighborhood experts, flexible commissions**
Disclaimer:
Our Friday real estate updates are meant to be a "roundup" type post where we discuss all listings in Central Park, not just our own. It's our way of making sure we follow the market closely and we share it with the Scoop readers because we know many of you like to track real estate in the area as well. Many of the listings in these posts are not our company's listings and we wanted to mention that here to make sure it's clear. Thanks for reading the Scoop!