It's Friday! We may be getting record snow totals this winter but is our housing market finally thawing out? Seasonally the market is always slow from about Thanksgiving until February so we would plan for the market to start its comeback about this time of year. Stats show that while January home sales were down year over year and down from December, pending homes went up by 50% over December numbers. While it has been a slow start to the year which is seasonal, the market is showing signs of thawing out and perhaps – heating up!
Just look at some of our local Central Park builders if you question that… Infinity Homes has sold 15 homes so far this year and Boulder Creek Wee Cottages is offering fantastic incentives and rates when you contract on one of their "WEE Cottage" homes this month.
How has Infinity sold 15 homes in Central Park in 2023?!
Move in Ready "WEE Cottages" with 4.875% financing!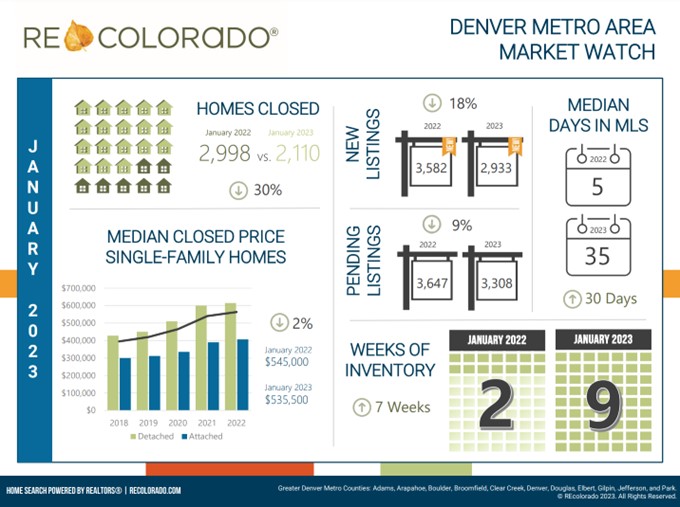 January Market stats from ReColorado
Plus, we have some FUN things going on in Central Park this week! Have you heard of D Bar? D Bar Bakery and Café quietly opened up in the 29th Ave Town Center this week. Located at 7302 E 29th Ave, between Einstein's and Starbucks be sure to stop in for a sweet treat or sandwich and say hello to one of our newest neighbors!
Plus, the much anticipated NIKE Factory Store officially opened yesterday in the Shops at Northfield, located at 8340 E. Northfield Blvd.
Finally, Second Dawn Brewing Company has opened up in Aurora just East of the Stanley Marketplace and it's a must visit! The owners Ross and Amy Koenigs are no strangers to brewing coming from New Belgium and Ross studied brewing at UC Davis in College!
"Second Dawn Brewing" Now Open in NW Aurora!
Be sure to check out all the other retail updates going on in Central Park HERE. Mariel Ross has compiled quite an update with the inside scoop on all the goings on you need to know about!
Inside Scoop: Tesla dealership rumors, Nike opens, new brewery makes waves, Natural Grocers and Carter's open, In-N-Out update, new Indian restaurant, Next Door news, and more!
"Now, on to this week's real estate numbers… Whether you live in, or would like to purchase in Central Park or anywhere else in the Denver metro, our 8 brokers here at Focus Real Estate would love to help! Shoot me an email lisa@focus-brokers.com to see any of these available homes or if you have any real estate questions at all.
Since last Friday 18 new homes came on the market! That's great news because we need inventory!! Each week we are seeing more and more listings. The homes that show well and are well priced are going quickly once again and in some cases are receiving multiple offers! Let us know if you are ready to list your home!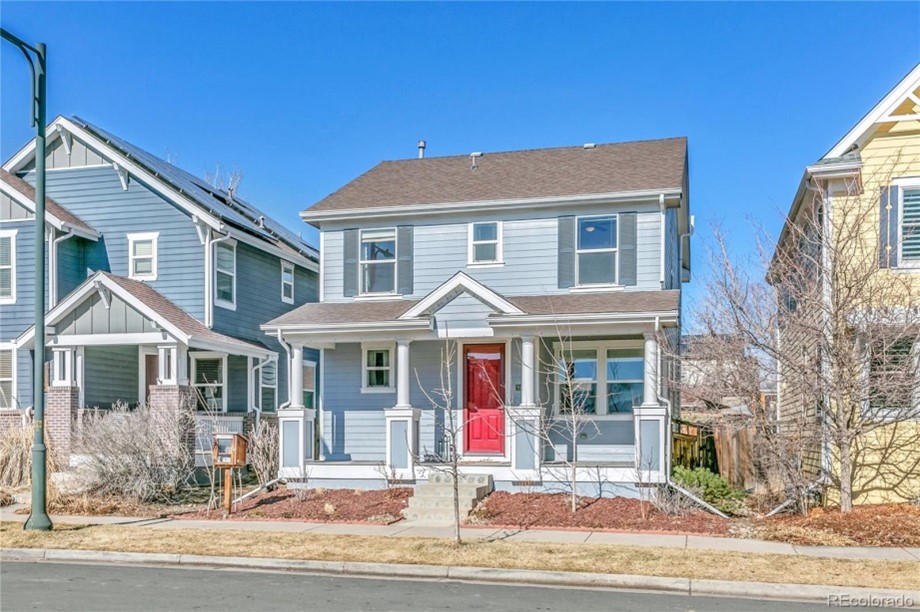 9169 E 23rd Ave is one of the new homes that went live on the market this week. Listed for $750,000 by Mariel Ross on our team here at Focus Real Estate, this home has great curb appeal and a prime location! This well maintained 3 bedroom, 2.5 baths home is located near the Stanley Marketplace, the Puddle Jumper Pool and the Westerly Creek greenbelt! Not only is the location perfect but it has a private office space on the main level, a fantastic paver stone backyard space plus an unfinished basement ready for you to put your stamp on this gem! Let me know if you'd like a tour!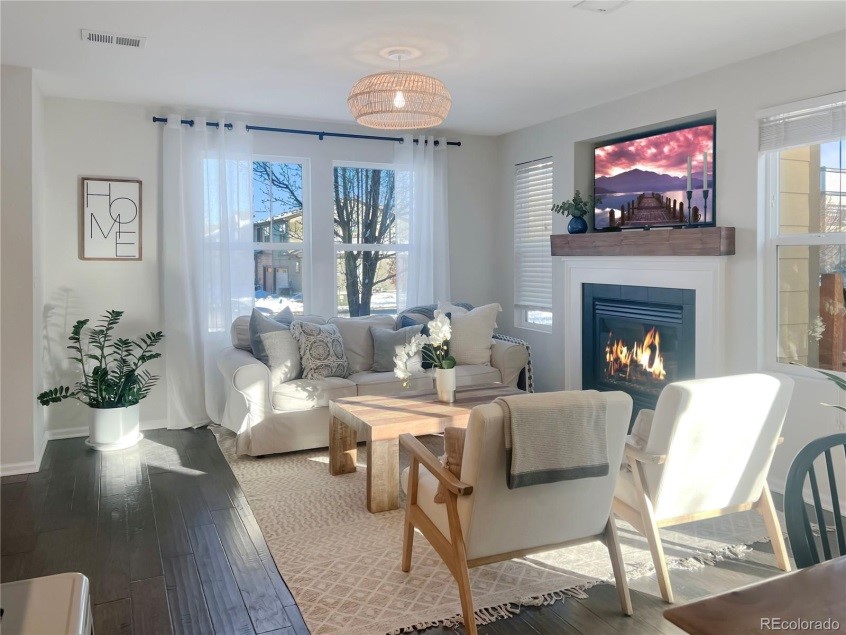 2023 Trenton Street is another new listing by Mariel Ross of Focus Real Estate. This is a great townhome duplex property located in the South End area of Central Park. This home sits on a large quiet courtyard and includes its own yard space!  You'll be pleasantly surprised at this beautiful 2 bedroom, 3 bathroom home with tons of natural light, a cozy fireplace and designer touches throughout.  Listed for $545,000 this could be a great home or investment property and is sure to go very quickly.
There are currently 57 homes for sale in Central Park. 37 homes are re-sale homes and 20 homes represent new construction homes.
Over the last 7 days, 5 homes went under contract.
This week 8 homes closed, welcome home to our new neighbors!
That's it this week! If you want to talk Real Estate, get a home valuation, discuss market conditions or really anything you think should be on the Scoop, let's chat! Shoot me an email at lisa@focus-brokers.com or feel free to call/text me at 303-564-3734.
Lisa
**Focus Real Estate – Neighborhood experts, flexible commissions**
Disclaimer:
Our Friday real estate updates are meant to be a "roundup" type post where we discuss all listings in Central Park, not just our own. It's our way of making sure we follow the market closely and we share it with the Scoop readers because we know many of you like to track real estate in the area as well. Many of the listings in these posts are not our company's listings and we wanted to mention that here to make sure it's clear. Thanks for reading the Scoop!