Happy Friday Everyone! As most of you know we focus on residential Real Estate in this neighborhood but we always track commercial real estate happenings as well and love to keep you informed. Have you guys driven up Central Park Boulevard lately? There are 4 building projects happening right now. Let's quickly break them down:
Control Tower Project – What we know now is they are planning a Natural Grocers to be built in the area closest to the MLK/CPB intersection. This area will also include some residential housing. We don't know much more yet on this dirt.
A-line Square – This project at 35th and CPB is well underway, originally anchored by the Sprouts and will include the Village at Central Park Station on the Northside of 35th. It will include office use, retail, a pedestrian plaza and 300+ upscale residential units. They will also build some affordable housing units to the South of Sprouts in a later phase.  
Runway 35 South – So far we know this area located to the South of I-70 off CPB and 40th will include a QuikTrip, a Superstar car wash and a Fairfield Inn.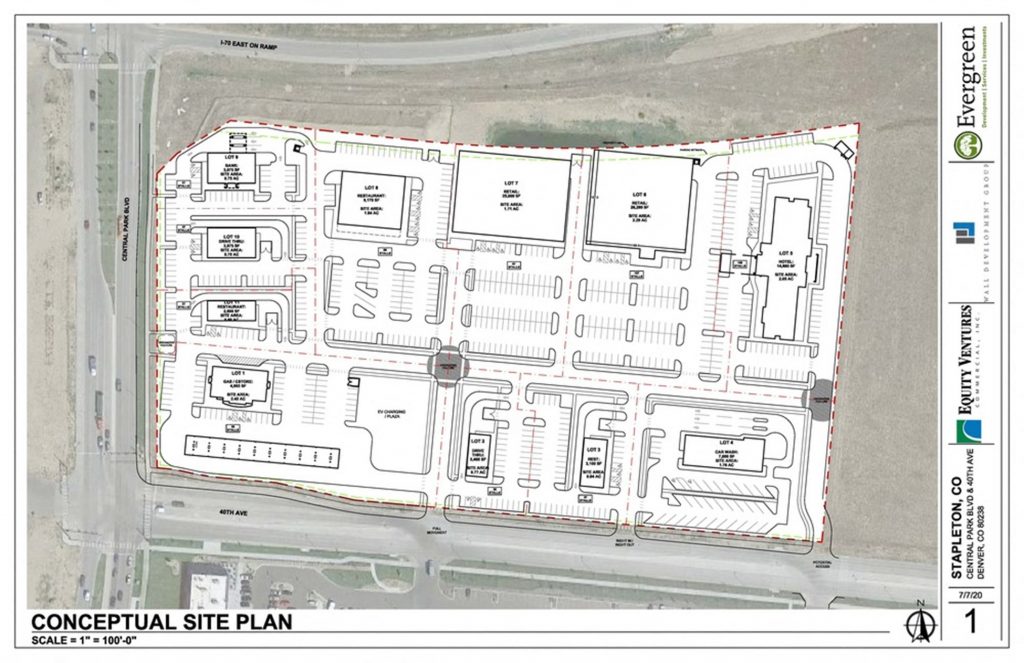 Runway 35 North – This development is to the East of JC Penney and North of I-70 and it's the one I'm personally most excited about. It will include some of the more fun businesses such as and In & Out, Raising Canes, another drive through type quick service restaurant, a Chili's, Go Church, retail and more!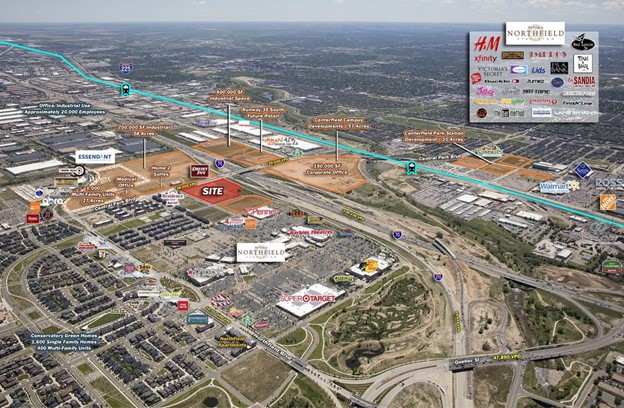 Now back to Residential Real Estate!
Check out our You Tube Channel for helpful real estate videos – great for any friends or family considering Central Park or Denver in general!
Central Park Scoop on You Tube
Click HERE for our newest video breaking down closing costs when you buy a home!
As we discuss homes available on the market and our neighborhood in general we have to tell you about some brand NEW homes available right now from one of our builder partners Infinity Homes!
3 Available Infinity Homes You May Not Know About!
Now onto the weekly MLS numbers:
This week we had 8 new homes hit the market ranging in price from $499,900 for a light, airy and spacious 2 bedroom townhome to $975,000 for a classic Parkwood 5 bedroom home.  This week our brokerage has 2 new fantastic listings. These 2 homes are great properties to consider if you or someone you know is looking at real estate in Central Park. They are well priced, in great condition and most importantly in perfect locations! Check them out in more detail below.
Listed by Lisa Palladino of Focus Real Estate and offered for $650,000. This gorgeous home was built in 2013 by Wonderland Homes. It has a fantastic location in the Bluff Lake area of Central Park, only minutes to the Eastbridge Shopping Center and the popular Stanley Marketplace, not to mention the Bluff Lake Nature Center and Westerly Creek green space! The home boasts 3 bedrooms, 3 baths, a great backyard and a large unfinished basement ready for you to make your own!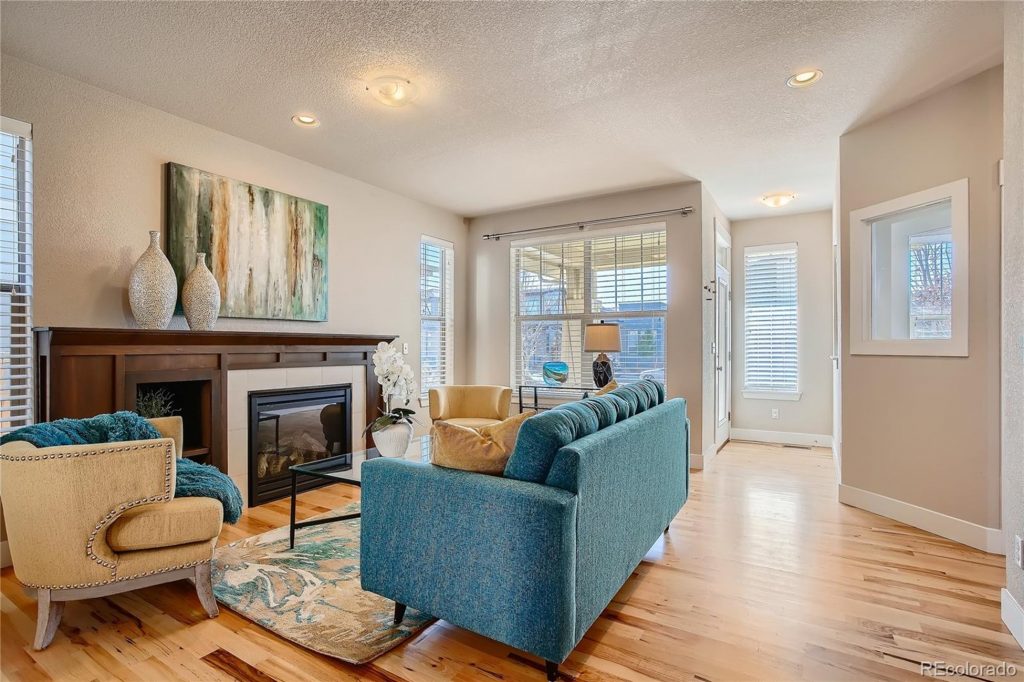 Classic appeal is this Wonderland built home in Central Park!
Listed by Mariel Ross of Focus Real Estate and offered for $499,900. This 2 bedroom townhome has gorgeous natural light flooding the large open living area. Vaulted ceilings lend to the openness of this great home! An ideal location close to the 29th Ave Town Center and lots of parks and greenspaces make this a perfect choice!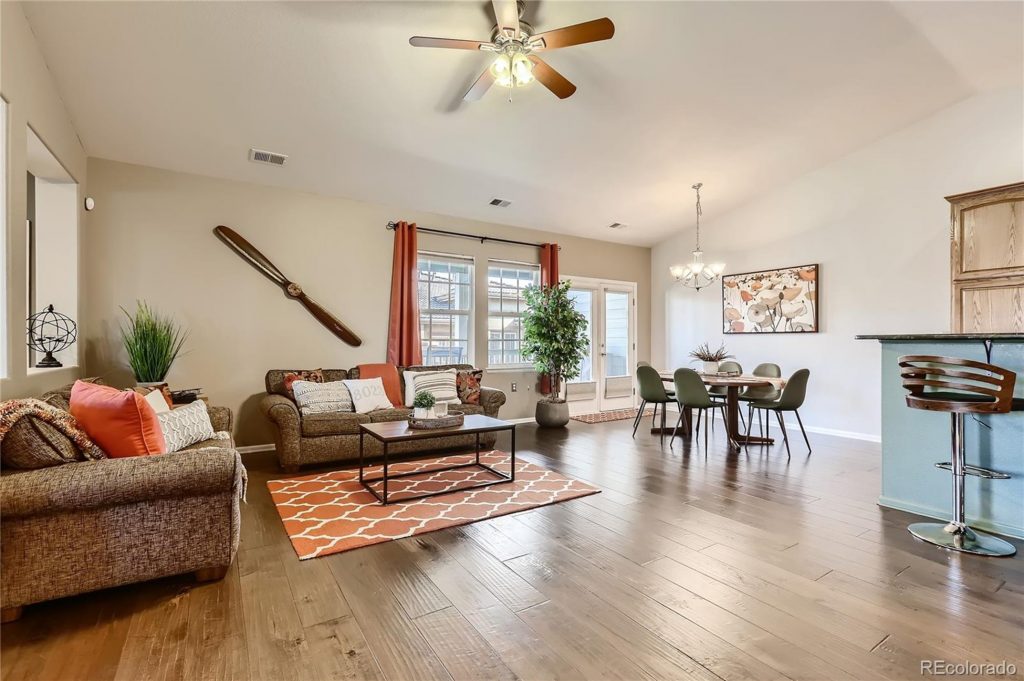 So much light and open space in this large townhome!
This week 10 homes went under contract/pending.
13 homes closed this week ranging in price from $321,000 for a 2 bedroom townhome to $1,350,000 for a 5 bedroom single family home. Welcome home to our new neighbors!
As of Friday, November 12th there are only 18 active resale homes on the market in Central Park.
**Focus sells homes for a 2.0 % listing commission. Neighborhood experts, flexible commissions**
That's it this week! If you want to talk Real Estate or really anything you think should be on the scoop, let's chat! Shoot me an email at lisa@focus-realtors.com or feel free to call/text me at 303-564-3734. Lisa
Disclaimer:
Our Friday real estate updates are meant to be a "roundup" type post where we discuss all listings in Central Park, not just our own. It's our way of making sure we follow the market closely and we share it with the Scoop readers because we know many of you like to track real estate in the area as well. Many of the listings in these posts are not our company's listings and we wanted to mention that here to make sure it's clear. Thanks for reading the Scoop!