Well this week actually felt a bit like fall, didn't it? While the Front Range has been cooler this week and we had that crazy wind last weekend, our beautiful mountains got some much needed SNOW! Snow and moisture to help slow the growth of the terrible wildfires ravaging our state but also to help the ski resorts keep on track for their 2020/2021 season openings! Did you know A-Basin opened last year on October 12th? Yes, the great news is that our beloved ski resorts will open this year despite COVID with a few adjustments in place. I am a lifelong skier and thought you all would appreciate an update on what our favorite ski resorts are doing in order to allow skiers and boarders to enjoy our slopes safely this ski season.
SAFTEY PRECAUTIONS MOST RESORTS ARE IMPLEMENTING
The reality is resorts just couldn't continue business as usual safely and so many have implemented various changes and safety precautions. Most resorts will not sell walk-up day passes, so you will need to reserve your ticket online in advance. This will avoid waiting in the ticket line. Or you could consider purchasing a season pass or one of the 2 multi-resort passes, Epic or Ikon. Pass holders won't feel too much of a change. Most ski schools are still operating while some have opted to eliminate their daycare services this season so families may need to do additional planning for their little ones. Chairlifts will accommodate parties traveling together or in the event of singles, quad chairs will allow for 2 individuals on either side of the chairlift and double chairs only seating 1 individual. Lift lines will space people out up to 6 feet apart within the lift lines. With these on-mountain changes, undoubtedly will come a slower process. This is a good time to remind us all to have patience this year… remember we're ALL in this together! As for dining, mountains will still offer food service, facilities and places to warm up but some with limited services and limited seating so plan ahead and wear face coverings. I am just glad we get to ski and enjoy what our mountains have to offer this winter!
CLICK HERE for a database to all the Colorado ski resorts. This includes opening dates, links to the resort websites, notes and COVID advisories.
IMPORTANT UPDATES

The Epic pass allows pass holders access to Vail, Beaver Creek, Breckenridge and Keystone plus Telluride and Crested Butte are 'partner' resorts here in our state along with lots of other mountains out of state.
This season they are offering a pass holder reservation system to secure your ski days. This was designed to keep skiers safe and socially distanced. Epic notes, most days these resorts should be able to accommodate all reservation requests. It will offer pass holders an option to reserve up to 7 priority ski days for the season after November 6th. You need to reserve these days prior to December 7th. If the days you want are unavailable, Epic is offering pass refunds until December 7th if you want this option. You can make as many reservations as you want depending on what your Epic pass allows, for instance with the unlimited pass you can continue to reserve days. The mountains associated with the Epic pass will still offer day passes reserved ahead of time through the mountains website after December 7th when pass holders get priority dates locked in.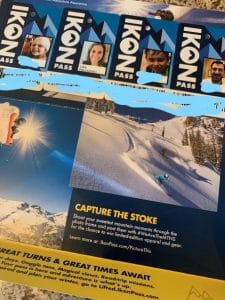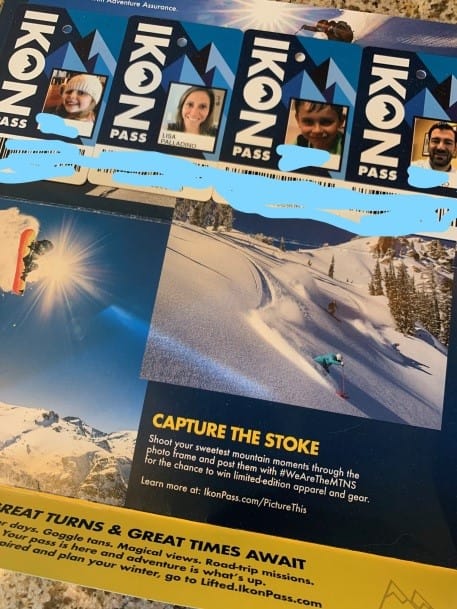 The Ikon pass allows pass holders local access to Steamboat, Winter Park, Copper, Arapahoe Basin, Aspen and Eldora plus other out-of-state resorts.
Currently, Ikon pass as a whole will NOT implement a lift access reservation system. HOWEVER, some of our Colorado Ikon pass destinations have elected to use a reservation system: Arapahoe Basin and all 4 Aspen Resorts. At Steamboat, Eldora, Winter Park and Copper you can simply go and enjoy your ski day. The Ikon pass has also implemented 'adventure assurance' which means should you choose not to use your IKON pass this season, you can elect for it to be transferred to next ski season. You will also be offered a proportional credit back should any IKON pass destination be closed for any period of time due to COVID. This credit will be applied to next year's ski pass. Complete peace of mind if you ask me, well done, Alterra.
NOTE: please check all destination websites prior to planning your ski trip to ensure you understand that individual resort's protocols.
Other updates
The Winter Park Express: The Winter Park Express ski train through Amtrak will NOT run this season as they look for safe ways to operate during the 2022 winter – stay tuned!
Happy Skiing Everyone! Lisa
Featured Photo credit: Arapahoe Basin