It's here, the most wonderful time of the year! I absolutely love the holiday season and you better believe I set my radio to KOSI 101.1 as soon as they flip to holiday music in early November. (Fun fact, I used to work there!)
The appropriate time for holiday music, Christmas tree decorating and exterior illumination is a constant argument in my house… if I had it my way, it would all be up well before Thanksgiving but my husband and (sadly) my kids do not agree with me so we stick with the typical weekend after Thanksgiving. Regardless of your ideal holiday timing, there is no denying the holidays are here in full swing!
There are many ways to celebrate the season but checking out holiday lights is a simple and FREE activity to do with your friends and family. Grab some fast food, get in your holiday jammies, jump in the car, put on some festive music and drive around to enjoy the beauty! We'll start in Central Park and highlight some of our favorite homes in the neighborhood (which one is your favorite?) plus, I have a few other areas around the metro not far away to check out while you're at it.
"Dad, you taught me everything I know about exterior illumination." — Clark Griswold
Central Park
"Hippo House" (Trenton Street and 35th)
This beautiful home display has been delighting neighbors for years now. For me, it's the best in our neighborhood and probably in the city! The Nicholson Family puts on an amazing professional light display set to corresponding music on 97.7 FM. There is a convenient parking lot at Swigert Elementary just across the street to park and enjoy the lights. I lovingly call this home the Hippo House because I remember it playing "I Want a Hippopotamus for Christmas" one of the first years I went to see it – so to me, it's the Hippo House. Enjoy!
Located at: 3402 Trenton Street, Denver
"Stroll on Stoll" (Stoll Place and Valentia)
This impressive light display spans multiple homes all playing the same music with almost identical traditional light displays, it's classic and beautiful. This is a great street to take a stroll through the Conservatory Green neighborhood of the Northfield Central Park area.  
Located at: Stoll Place and Valentia (Northfield), Denver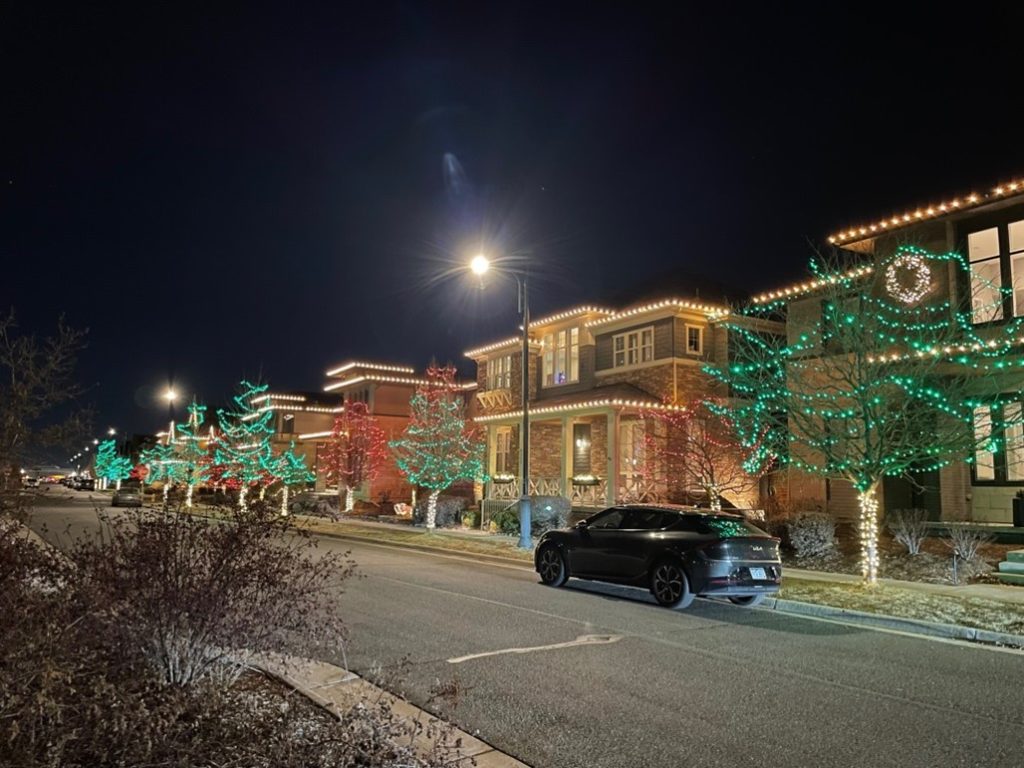 Other Central Park Displays to check out:
Boston Street in Wicker Park (from 51st to 53rd)
Tamarac and 50th Street
Onstott Christmas Extravaganza – Commerce City
This popular display is put on by Mike and Jen Onstott in Commerce City and has been a labor of love for over 10 years. This display includes over 35,000 lights. This year they are showcasing a traditional light display. They also have a mailbox to send letters to Santa (he writes back if you include your return address). Check out their facebook page: https://www.facebook.com/OnstottChristmas/ .
Located at: 10046 Fraser St., Commerce City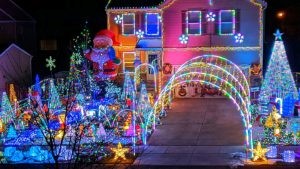 This beautiful display is for a good cause and hopes to raise money for the Autism Society of Colorado. This display has over 70,000 lights! Visitors are encouraged to text SPREADLIGHT to 44321 to help them raise $ towards their goal of $15,000 for the Autism Society of Colorado.
Located at: 4822 S. Picadilly Court, Aurora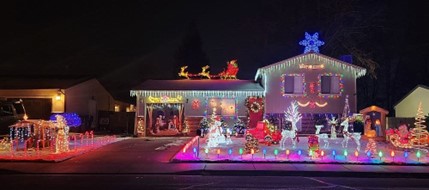 Feel free to reach out with your favorite local holiday light displays and we'll add them to the list! Happy Holidays!