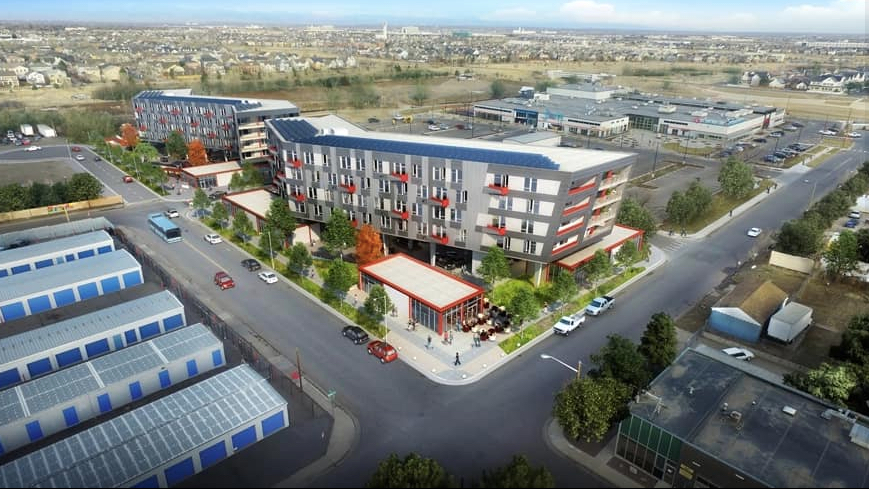 There's a lot going on in Denver's Central Park these days!
As a co-owner of real estate brokerage Focus Real Estate, I track the latest business news around our wonderful neighborhood. If you have business updates you'd like to share, send them my way. You can reach me at Mariel@Focus-Realtors.com.
Before we dive in, I wanted to mention that we have several open positions here at Focus. Our 8 brokers have been involved with 100+ real estate deals around the Denver metro so far this year, which is wonderful – and also means we need more help! We're hiring for several positions, including a real estate broker, real estate assistant, and first and foremost, a transaction broker.
Interested in one of these positions but not sure who we are? We're a full service Denver brokerage that lists homes for a 1.5% listing commission if you also buy your next home with us (and 2% if you only sell with us). We've found our clients love saving on broker commissions when they sell their homes while also having access to the best brokers, technology, and marketing around. If you'd like to learn more, shoot me an email or DM.
Now, on to the business updates!
Authentic Spanish churreria coming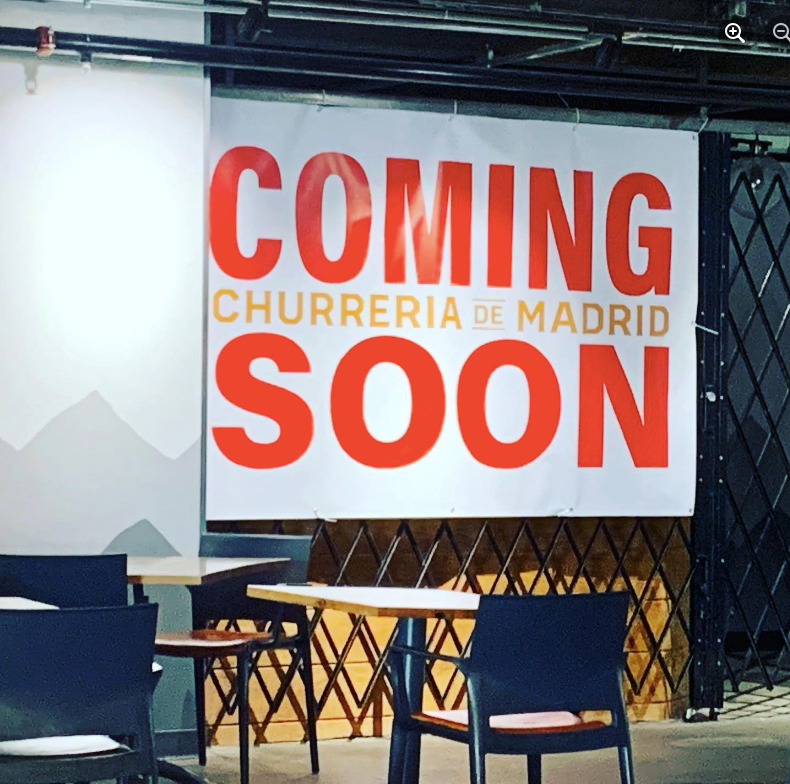 An authentic Spanish churreria serving Spanish churros and chocolate will be opening soon at the Stanley Marketplace.
Churreria de Madrid will open between Misaki and Elita. While we don't have an estimated opening date yet, we'll update everyone on the Scoop when we learn more!
Central Park Plaza for sale for $6,230,000
The Northfield retail center where Shift Cycle, Pozzetti Gelato, Colorado Beverage Company, and other tenants are located is for sale, according to Loopnet.com. The 18,000 sq ft complex known as Central Park Plaza is being advertised for sale for $6,230,000. The retail strip is located at 5080-5096 N. Central Park Blvd.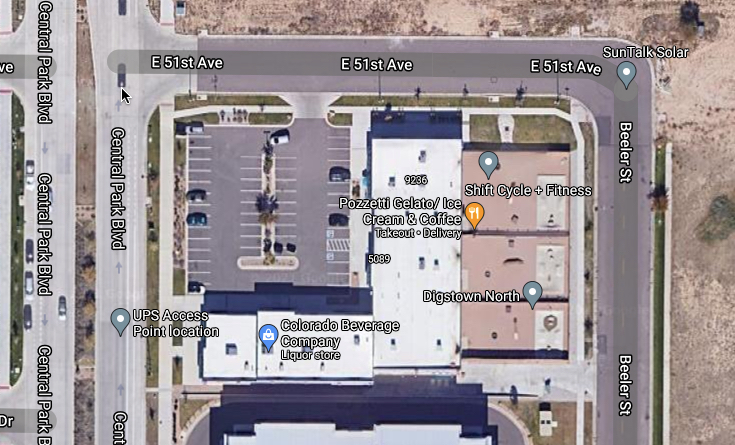 According to Mile High CRE article, Central Park Plaza last sold in 2019 for $5,100,000.
We're not commercial brokers here at Focus, so if you'd like more information you can contact Kevin Matthews and Tory Meyer at SVN Denver Commercial (303-974-5893).
Vibe Wellness opens doors at Stanley Marketplace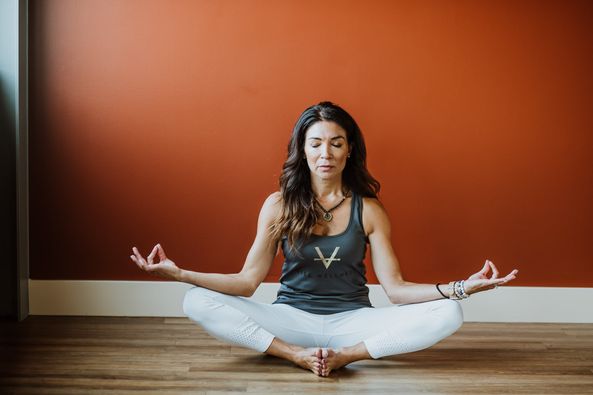 Vibe Wellness is the newest business to open their doors at the Stanley Marketplace. Their new facility is located near the east entrance of the building across from Bounce Gymnastics. As a total wellness center focused on empowering people to feel and look their best, Vibe Wellness offers an array of classes and services. Kailee Ackerman of Focus recently took a quick video tour with owners Stephanie and Tim White. You can check it out here!
Vibe Wellness has a team of practitioners dedicated to helping empower people with the tools they need to get and stay healthy. Their mission is to create a like-minded community that will radiate a vibe that inspires others to do the same.
Vibe Wellness also hosts fun events like the recent "Yoga with Puppies" at Stanley Marketplace. Be sure to check out Kailee's Scoop post on Vibe Wellness. Welcome to the neighborhood, Vibe Wellness!
Sneak peek at the new (big!) QuikTrip at I-70 and Central Park Blvd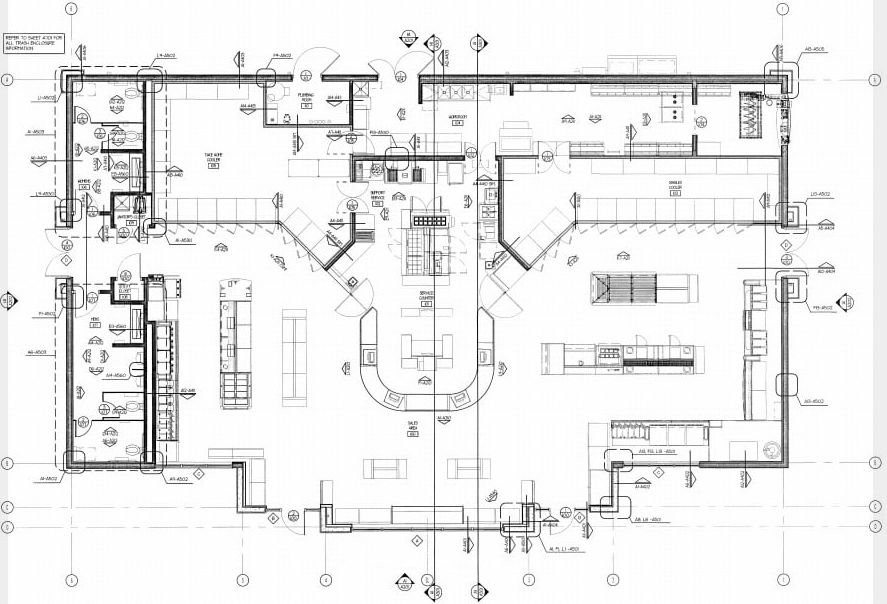 What could the inside of the new QuikTrip convenience store on the corner of Central Park Blvd and 40th Ave look like?
Here's a quick sneak peek at an early drawing of the new gas station. QuikTrip is part of the new Runway 35 South development. A similar large development is going in just north of I-70 on Central Park Blvd, which is known as Runway 35 North.
So far Chili's, Raising Cane's, Fairfield hotel, PNC Bank, Go Church, QuikTrip, Superstar Car Wash, and SCL Health Medical Group have been reported as going into the two developments (and maybe In-N-Out, too).
We'll keep everyone posted as we learn more about these two major commercial developments.
$9.08 million deal closes for future apartment complex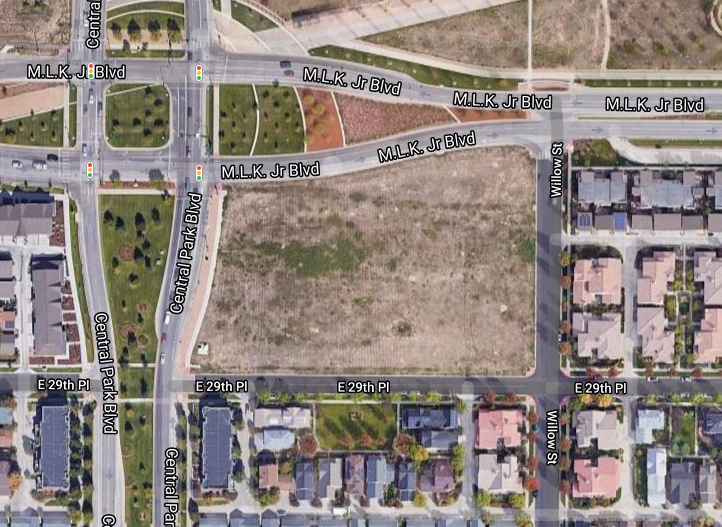 Curious what else might be going in at the southeast intersection of Central Park Blvd and M.L.K., Jr. Blvd? According to BusinessDen.com, a Brookfield Asset Management real estate fund sold over 3 acres at 2973 Central Park Blvd to Price Development Group earlier this summer. The purchase price was $9.08 million. Price is anticipating building a five story, 286 unit apartment project on the site.
Per its website, Price "is a Real Estate Company that creates communities representing today's lifestyle focusing not only on amenities desired by consumers but also tailoring the lifestyle experience in providing personal services recognizing that it's the fusion of residential design and services that creates consumer demand. We do this through developing, building, managing and owning a diversified portfolio of real estate."
Father-daughter team brings Ike's Love & Sandwiches to Central Park
One piece of business news we've been following this summer? Whether Ike's Love & Sandwiches, the beloved San Francisco sandwich chain, is in fact moving into Central Park. While we speculated that Ike's could be moving into A Line Square (the Central Park light rail station development) a few months back in one of our Inside Scoop business posts, we've been waiting for confirmation from the sandwich shop since then.
If you're a fan of Ike's, we have good news for you. Ike's confirmed that it has signed a lease for its first location in Colorado, which in fact will be in Central Park. The father-daughter team of Blair and Camille Woodfield of Woodfield Squared, LLC signed a multi-unit franchise deal in 2020 to bring five units to the greater Denver area. The franchisees have identified the Central Park neighborhood of Denver as the ideal site for the first Ike's.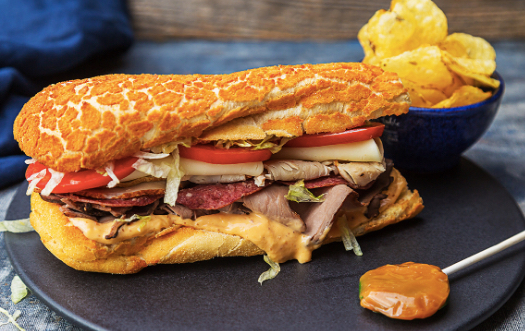 When might Ike's open? It sounds like the new restaurant is eyeing a late summer 2021 opening.
If you're not familiar with Ike's, here's what you need to know (from Ike's website):
"Ike's first opened its door on Halloween of 2007. The man behind the sandwich, Ike Shehadeh, always puts his customer's happiness first. That is what sets Ike's Love and Sandwiches apart from the rest. When you come to Ike's, it is our goal to make you feel like the unique individual that you are.
If that isn't enough to set us aside, did I mention "Ike's Dirty Secret Sauce" is spread on every sandwich and baked right into the bread? With over 500 sandwiches to choose from, no wonder why we're the best sandwich shop in town! Mmmmm… are you hungry yet?"
Popeyes coming across from Northfield High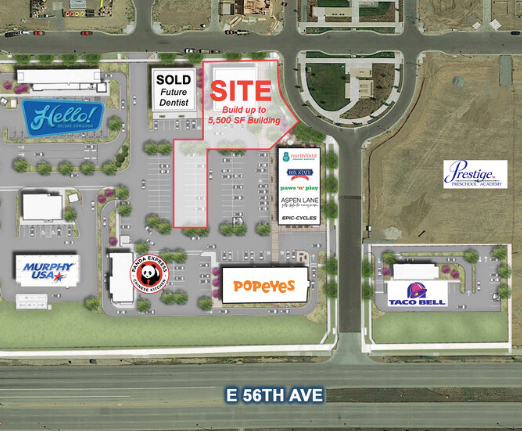 Earlier this summer we mentioned there were a number of neighborhood rumors that Popeyes Louisiana Kitchen might be moving into Beeler Park. We haven't received official confirmation yet that Popeyes is in fact headed our way. But it's sure looking like the chicken chain will in fact be putting up its sign in the Shops at Beeler Park.
A recent publicly-available site plan for a potential 5,500 sq ft commercial/medical pad shows Popeyes going in just south of Epic Cycles on 56th Ave, just across the road from Northfield High School. Popeyes is also mentioned in marketing materials for the pad.
Founded in 1972, Popeyes has a unique New Orleans style menu featuring spicy chicken, chicken tenders, fried shrimp and other regional items. Popeyes has over 2,700 restaurants in the U.S. and around the world.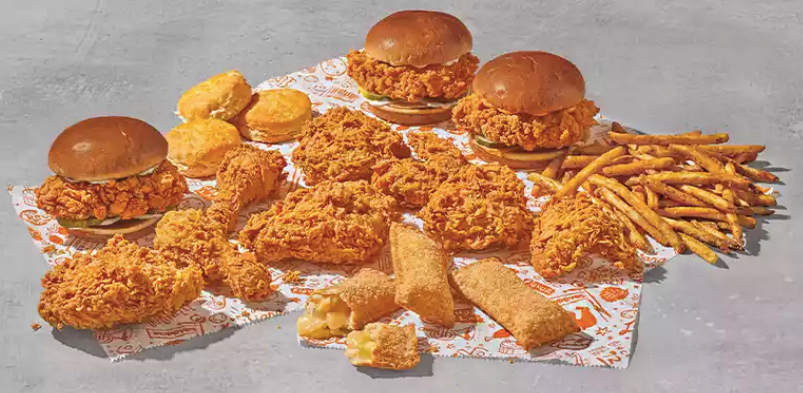 Speaking of Beeler Park, in case you missed it Aspen Lane, a new neighborhood lifestyle boutique specializing in gifts, home decor, baby/kids wares, and women's apparel, opened earlier this spring. You can find Kailee Ackerman's Scoop post on Aspen Lane here.
Other tenants in the Shops at Beeler Park include Northfield Pediatric Dentistry, Epic Cycles, Taco Bell, Hello Carwash, Murphy Oil, Panda Express, Prestige Academy, Aspen Lane, and Paws 'n' Play, Box State Barbers.
If you'd like more information on the available 5,500 sq ft commercial/medical pad located at 5665 Beeler Court, you can contact Patrick McGlinchey and Justin Gregory at SRS Real Estate Partners (303-390-5219). The available .49 acres of land is listed for $850,000.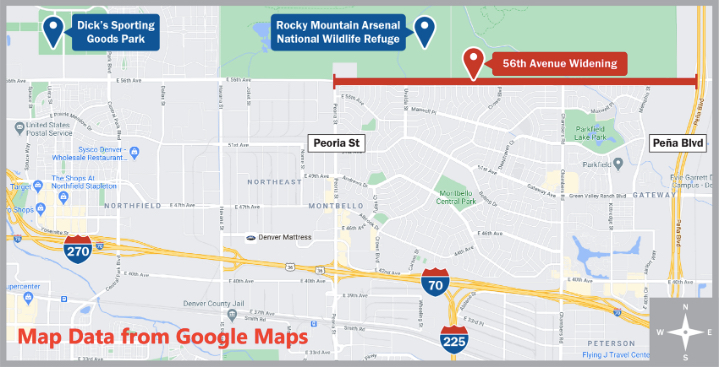 Last but not least, Denver's Department of Transportation & Infrastructure is working on a $27 million project to help ease traffic on 56th Avenue, which the new Popeyes will face. 56th Avenue sees nearly 24,000 vehicles on average each day. You can read about the project in this Scoop post: $27M project hopes to ease 24,000 daily car traffic congestion on 56th Ave
New made-from-scratch meal delivery in Central Park
There's a new option in the 80238 for made-from-scratch, clean label meals delivered to your front door. It's called Scratch Kitchen, and it's like a high quality food hall that delivers.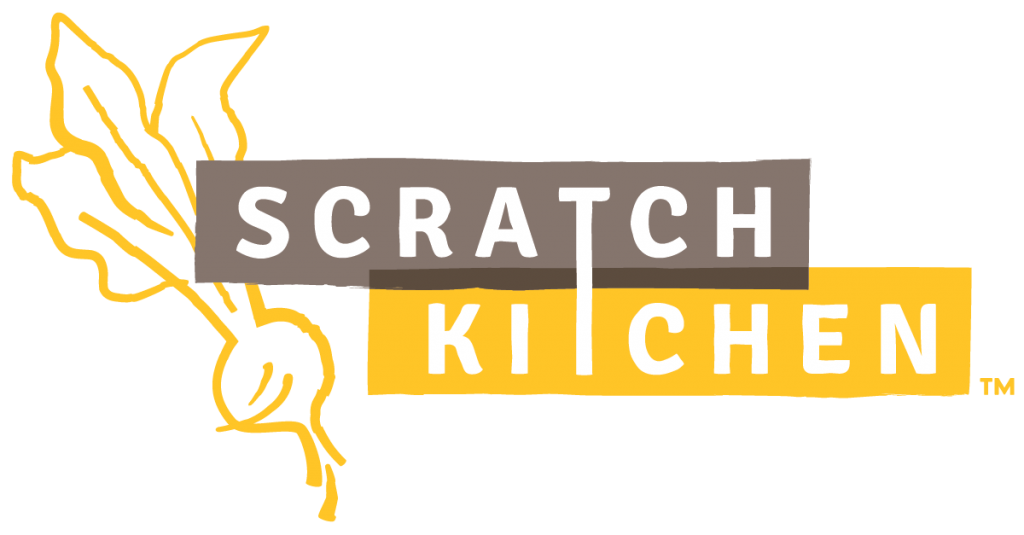 Be sure to check out Bryant Palmer's Seven Reasons to Try Scratch Kitchen to learn more. If you're as busy as many of us are, you'll love Reason #6:
"6. You can schedule your order in advance. Last Wednesday I had one of those jam-packed days, full of meetings and errands, and I knew I wouldn't get home until a little after 7 p.m. and wouldn't feel like cooking. So the night before, I logged on to the Scratch Kitchen website and placed an order to be delivered to my home the next evening at 8 p.m. I haven't tried ordering a few days in advance yet, but that's possible, too."
Rocky Mountain Spine & Sport Physical Therapy now open
Rocky Mountain Spine & Sport Physical Therapy opened this summer in Quebec Square, close to Panera and the UPS store. The new clinic is an outpatient orthopedic physical therapy facility focusing on personalized care to meet patient goals.
Rocky Mountain Spine & Sport has a reputation for the best-in-class patient care and unparalleled customer service. They are the provider of choice for patients and referral sources in the markets they serve and have 14 locations around the Denver metro and surrounding areas.
In addition to in-clinic treatment, Rocky Mountain Spine & Sport offers telehealth physical therapy services as an option should patients choose to receive care through video interaction/conferencing with a licensed therapist, all from the comfort of home.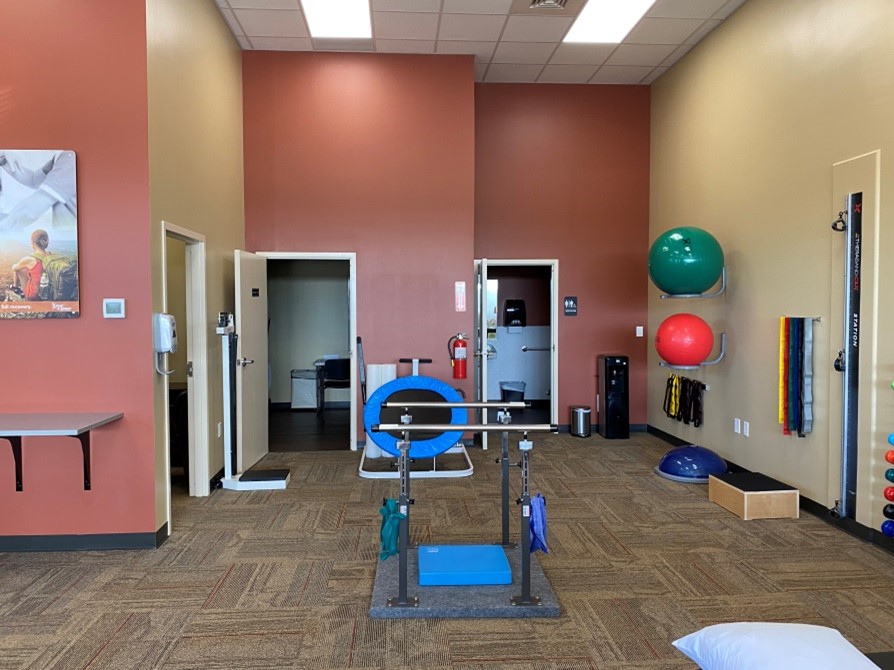 Don't miss Lisa Palladino of Focus' feature blog post on this great new local option! Rocky Mountain Spine & Sport is located at 3700 Quebec Street, Unit 102, Denver, CO 80207 or you can find them online here.
Big construction project continues at Stanley Marketplace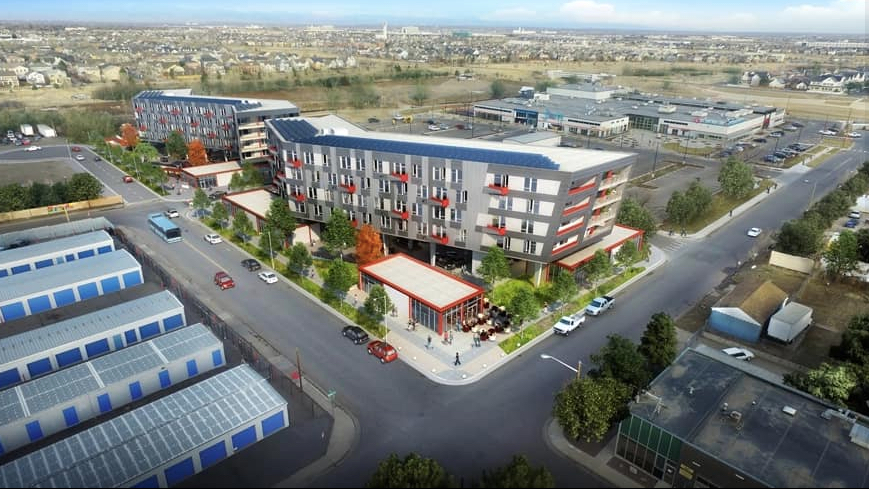 I stopped by another big local project the other day – the new Stanley House condo complex. The Stanley House is located just a few hundred yards south of the Stanley Marketplace.
As you can see, foundation and other site work is well underway.
The first residents could start moving in sometime in late 2022. The 190,000 sq ft complex will include two 4 story buildings
We'll keep everyone updated as we learn more.
Central Park Recreation Center re-opens
Joe Phillips stopped by the newly re-opened Central Park Recreation Center the other day. Here's everything you need to know from Joe about what's going on at our local recreation center:
"Remember this place? If you're like me it's been a while since you've been. (It's pronounced "Jim") I popped into the Central Park Rec Center to check out how things are going and get the scoop on things.
Here is what I learned: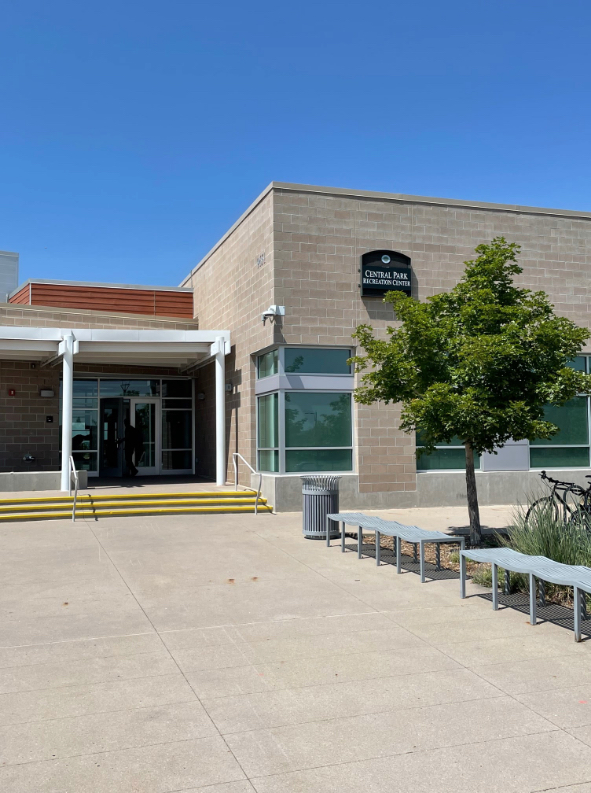 Hours? Monday – Thursday: 5:30 am – 7:00 pm. Friday: 5:30 am – 5:00 pm. Saturday: 8:00 am – 4:00 pm. Sunday: 8:00 am – 12:00 pm
Masks required? Outdoor – no. Indoors and Vaccinated – no. Indoors and not Vaccinated – yes.
Is your monthly membership active or can it be activated? No. For the time being it's a flat $2 per visit. If you have credit with them because of the shutdown over the past year or so they'll deduct that $2 from your credit each time you come.
Kids watch available? Nope, not yet.
Pool open? Yes! See their website for hours.
Basketball court open? Yes! See their website for hours.
Are group classes happening? Yep! Same as above, see their website.
Do I have to go to the gym at all? No. Case in point…I went and got all this info and left without working out at all. I'm easing back in…"
Exploring Edgewater Public Market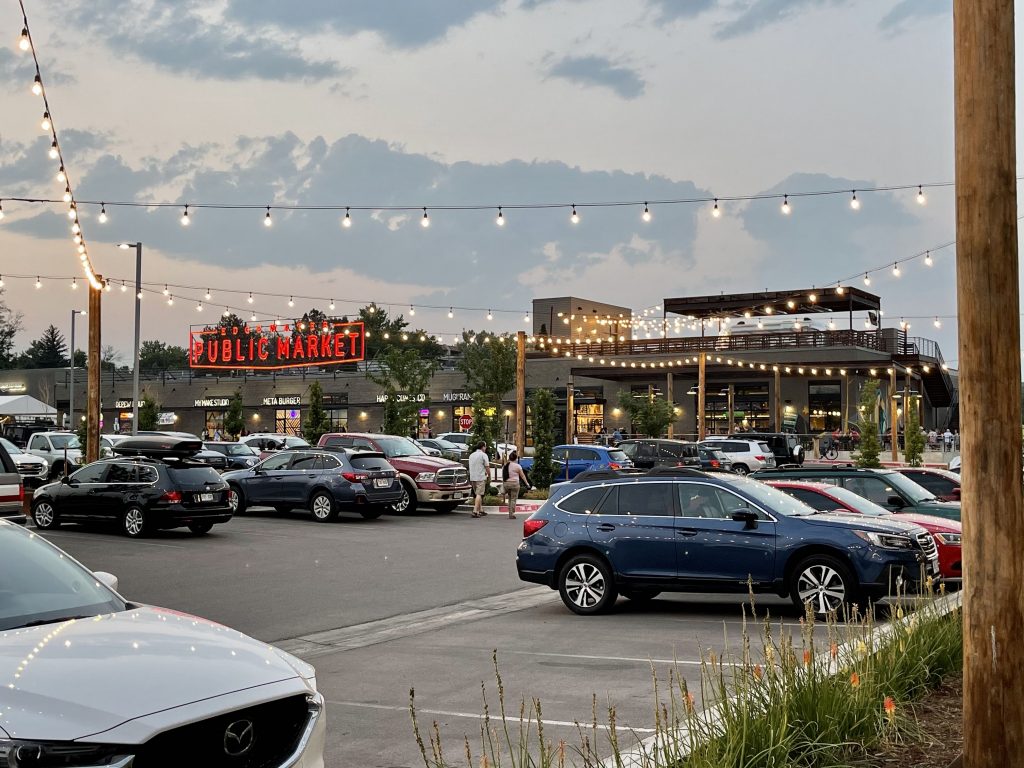 A few weeks ago week Joe Phillips went to check out Edgewater Public Market. Edgewater Public Market's food offerings are impressive, and include Ethiopian food, empanadas, arepas, Mediterranean food, and Australian food and much more!
Be sure to check out Joe's video tour and blog post here: The Scoop on Edgewater Public Market
Aerial Cirque next to Northfield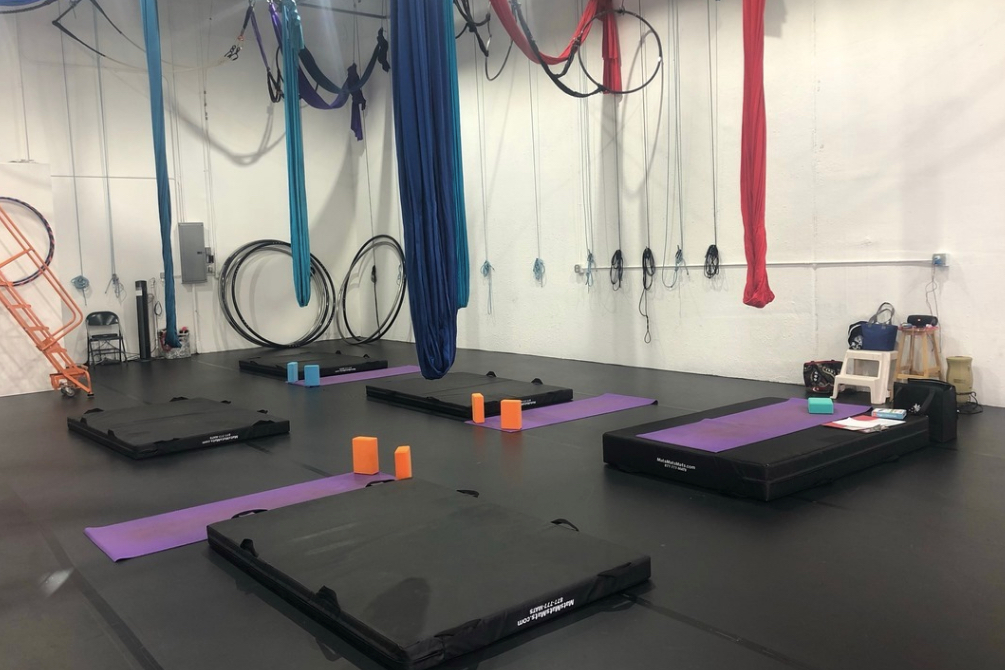 Ever want to try an aerial class with silks & trapeze? Well you're in luck! Aerial Cirque Over Denver is right next to Northfield on the northwest corner of Quebec St & I-70 (4605 Quebec Street).
Kailee Ackerman stopped by recently to chat with owner Brittany Plaven and to take a tour. You can check out Kailee's Facebook video here.
Check out their website to learn more or send them an email at dance@aerialcirqueoverdenver.com if you have questions.
In case you missed it…
New coffee shop and tap room opens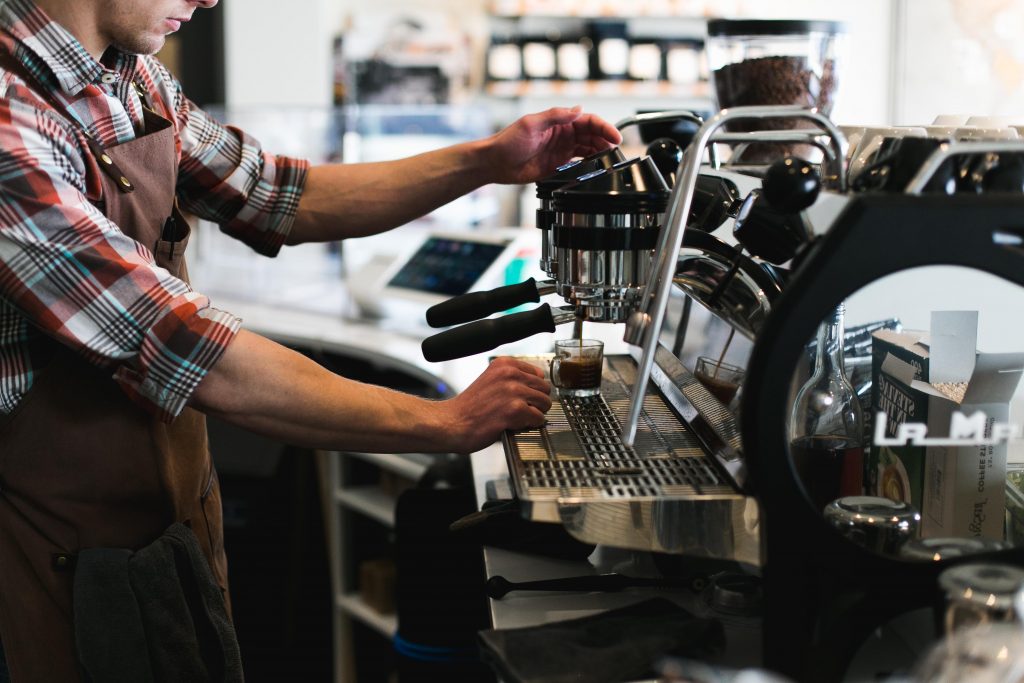 Therizo Café and Tap recently opened in Park Hill. Joe Phillips of Focus stopped by to take a tour and chat with owner Dustin Barrett. You can catch our Facebook Live here.
Therizo is an independent, locally-owned coffee shop and tap room located at 2890 Fairfax St. in Park Hill Commons (29th and Fairfax).
Therizo serves Sweet Bloom coffee (a local roaster in Lakewood), tea, chocolate, Santiago's breakfast burritos (yum!), and pastries from 7 am – 9 pm daily. They also have 7 rotating beers on tap from Colorado breweries, wine by the glass, cider, and hard seltzer.
You can learn more here.
So there you have it, friends! Be sure to follow the Scoop on Facebook and Instagram.
If you missed our other recent neighborhood updates, here they are:
June 2021: Inside Scoop: In-N-Out site update, new coffee shop (with beer!), $4.6M deal, Kung Fu Tea opens, "Shark Tank" doughnut shop is here, Epic Cycles opens, and more!
May 2021: Inside Scoop: Ike's Love & Sandwiches, Popeyes rumors, Doughnut Club coming, new hospital opens, 6 story building next to Sprouts … with a rooftop deck, and more!
April 2021: Inside Scoop: Little India coming, Tattered Cover's big news, corporate HQ planned, patio lounge to debut, dog-friendly bar with volleyball & bocce coming, and more!
March 2021: Inside Scoop: Stanley news, Raising Cane's coming, Hook & Reel for sale, a hiking trail from Central Park past Boulder, and more!
January 2021: Inside Scoop: $77m deal, Natural Grocers coming, new Sprouts tenants, Chook opens, Dirty Laundry is here, and more!
September 2020: Inside Scoop: new Starbucks gains steam, In-N-Out coming, 12-yr-old's bike ramps go big, James Beard winner opening new restaurant, and more!
July 2020: Inside Scoop: $85M deal closes, 150 jobs at new Northfield hospital, Sprouts update, Mamabird Interviews, luxury condos open with saltwater pool and beer garden, and more
May 2020: Inside Scoop: New Starbucks, farmers market is on, Sprouts opening and hiring plans (110 jobs), big real estate news, famous dumpling shop opens, and more!
March 2020: Inside Scoop: Kung Fu Tea, a new hospital, Lady Justice Brewing, a $21.1M deal closes, Carm & Gia, Stanley updates, and more!
February 2020: Inside Scoop: An Indoor Ski Hill, Beeler Park's Pho Spot, Primrose Update, Third Culture Bakery, a Famous Dumpling Shop Opening Soon, Boost Hydration, and More!
June 2019: Summer Scoop on Sprouts, Punchbowl Putt-Putt, a new Primrose, and more!
July 2019: Inside scoop: A new Starbucks, 7 new stores coming to Beeler Park, grocery store rumors, what's up with North End's pool, and more!
October 2019: Inside Scoop: Illegal Pete's, a famous dumpling shop, Cholon, two new pizza joints, a Disney store, and more!