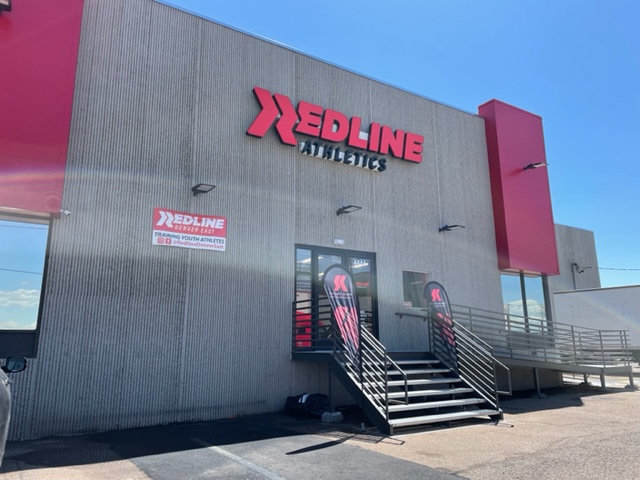 Central Park Scoop, we have a wonderful new youth sports training facility now OPEN near our neighborhood dedicated to coaching, developing and mentoring kids of all ages on the fundamentals of sports, athleticism and the advantages of a healthy lifestyle.
Redline Athletics is located at 4444 Forest Street, just off I-70 and Forest, a few blocks west of Quebec. The 19,000 square foot facility features basketball and volleyball courts, 40 yards of turf, two batting cages, a full weight room, a film room and the same cutting edge technology used by NCAA and pro sports teams to improve player mechanics! 
I had the pleasure of touring the impressive facility last week as Redline geared up for its opening weekend. You can see my tour of the facility HERE! I met with owners and Central Park OG residents, Aaron and Linda Bradford. Redline was developed as a passion project for the couple with a background in basketball, youth sports and giving back to their community. The Bradford's saw a need in youth sports development here in Central Park and were able to team up with Redline Athletics to bring a state of the art facility to our neighborhood.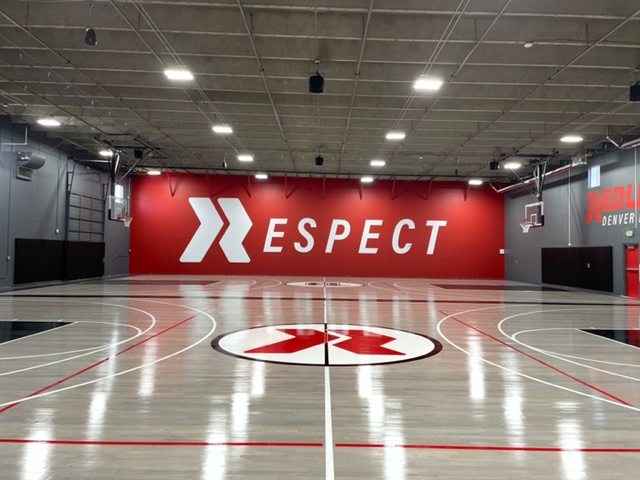 Together with Mike Haynes, co-owner, Jenny Hunsperger, the Director of Business Development, and Robin Conroy, the Director of Sports Performance, they can offer our young budding athletes training in many different sports disciplines all under one roof.
Redline will offer sports specific camps, clinics, private sessions and team training with elite skill coaches in a variety of sports, including football, baseball, basketball, hockey and more.
During school hours Redline will offer introductory sports programming for younger children, as well as adult fitness and pickle ball!
Over the summer, youth training hours will be extended and a variety of sports specific camps are already filling up. Click HERE to view their summer camp offerings!
To learn more, please visit them on the web at RedlineAthletics.com or contact Jenny Hunsperger at 720-900-6086.