BuxieJo Bags is a local purse and accessory company founded by Kerrin Pogozelski and her husband Ron in 2014. BuxieJo grew from a love of beautiful bags and a passion for creativity.
Kerrin was on the hunt for a bag that spoke to her and decided she could do it herself. Posting her progress to Facebook along the way ended with Kerrin selling the bag she had just finished to someone who just had to have it. Kerrin made another bag from the same distressed upholstery leather, and when that one sold as well, BOOM!, BuxieJo was a business!
Early on, Kerrin realized she loved the texture and feel of making bags from hair-on-cowhide. Shortly thereafter, she decided to find the most-interesting, unique, and high-quality cowhides that she could find. Now, 99% of their designs have combinations of treated cowhides on the front, complementary designer leathers on the back and durable decorator fabrics in the interior. The combinations are wild and adventurous, while being effortless.
​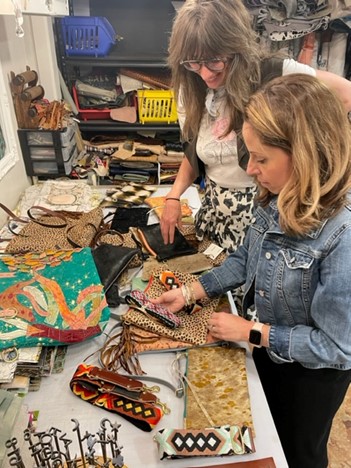 SPECIAL: BuxieJo bags is offering our Scoop subscribers a 10% off discount NOW through June 30th. When you purchase through the website www.buxiejobags.com use the code SCOOP in the discount section to get your 10% off! You can also take advantage of "porch pick up" to skip the shipping costs!
Check out my quick interview with owner, Kerrin, here.
I purchased the leopard one I'm wearing in the video and they even branded it for me with my initials!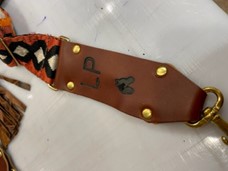 Happy shopping!