With New Year's resolutions made and perhaps now forgotten, Stapleton residents can reinvigorate self-made promises with the help of our newest neighbor. Revive Colorado, a restorative medicine/health and wellness clinic, opened its doors just a few days ago at 2312 Central Park Blvd.
Revive has relocated its RiNo clinic of four years, responding to the desires of long-time clients wanting more convenience, an easier location and better parking. Stapleton's the big winner, hosting this exclusive provider of Vitamindrip® IV therapies. More than a cure for overindulgence, their broad variety of goal-based IV's deliver lifestyle supporting nutrients directly into the bloodstream utilizing the most effective and efficient means of achieving hydration and nutrient balance.
Revive has since expanded its offerings to include stem cell therapies, a full line of aesthetics injectables, NAD+ (the "Miracle Molecule"), bio-identical hormone replacement therapy and a variety of PRP therapies. "It's been an exciting journey as we've continued our search for ground-breaking, state-of-the-art treatments to weave into our clinic's modalities — and bring the ideal medical experts onboard to administer them," states owner and resident Mike Wall. "Our goal is to help clients look as good as they feel — and feel as good as they look."
A myriad of IVs is available to assist in everything from energy, immune support, migraines, brain function, anti-aging, pre-/post-surgery and more. Most take about an hour from start to finish. However, Revive has also created a series of "fast infusions" for those needing a quick lift in as little as 20 minutes.
Want Botox® and Juvederm® in the comfort of your own home? They can do that! Aesthetics parties are becoming all the rage. Friends, cocktails, injections… what could be better? The aesthetics program is led by Ashlee Fifer, RN, BSN, CPSN who brings more than a decade of experience at one of the area's top plastic surgery offices. It's not just the product, it's who administers it — knowing the proper products and placements to achieve a natural, refreshed look. Her team works under the guidance of medical director, Steve Foley, MD, whose passion for health, nutrition, fitness and optimal well-being is rampantly evident.
The Revive team is also launching the new spin-off Revive Integrative Health, a member-based direct primary care/concierge medical program that is completely house call/telemedicine based. Revive is hosting a cocktail hour and info event at the clinic on Thursday, February 27th from 6-9pm.
Revive is offering a few specials to our community including 15% off Vitamindrip® IVs with a free "Booster Shot" of choice to first-time visitors, free consultations for stem cell and PRP therapies and 30% off PRP facial/body injections. Be sure to check out various memberships for continued savings.
Stay tuned for my own IV experience with Revive coming soon!
Contact Revive Colorado call 303-292-3016 to schedule services. Learn more at Revive4colorado.com.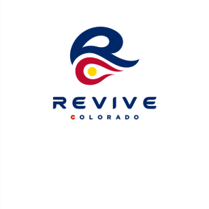 Revive Colorado Stapleton
2312 Central Park Blvd, Denver CO 80238
Hours:
Monday – Saturday 10:00am to 7:00pm
Sunday 9:00am to 5:00pm
For more information you can contact: Kellie Audley at 303-292-3016