Spring has sprung on the Front Range! After what seemed like a cold, snowy winter in Denver, we are officially in the spring season. This weekend is supposed to be in the 70's and promises to be a great opportunity to get outside, do some yard work and begin your garden planning.
This week I spoke with Hannah Lucey, the greenhouse manager at City Floral to get a few tips on what you should be focusing on now for a fabulous yard come May and June!
Fun Fact: Established in 1911, City Floral Garden Center is the oldest remaining greenhouse in Denver.
Now onto my interview with Hannah:
Q: It's going to be gorgeous out this weekend, what are a few things homeowners can do to prepare their yard or garden for spring planting?
A: -It's a great time to start light yard clean up but please be mindful of pollinators that are still sleeping in plant stems and leaves. A good time to tidy up is generally when we have a week of temperatures above 50 degrees. It's very important not to prune roses until April.
-We carry several different soil amendments which are great for mulching plants that are breaking dormancy. Many of my fall planted bulbs are just starting to peek above the soil line so a thin layer can help add heat and nutrients to the soil.
-We are now carrying pansies and decorative kale to add color. We have been working diligently to harden these plants off so that they can be planted with only little protection if we experience another stretch of cold temperatures or snow.
-It is also safe to plant some cool-weather veggies such as lettuce, spinach, radishes, shallots, onions, peas and potatoes.
-The end of March is also a fantastic time to reseed lawns or patch bare spots.
Q: Are there any plants we should be planting this weekend? Should we start seeds inside?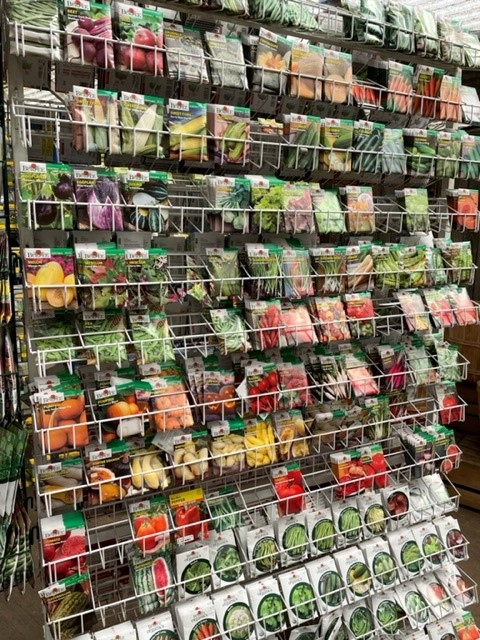 A: It is a great time to start seeds inside. Here is a link to our handy seed starting calendar Seed Calendar (cityfloralgreenhouse.com)
Q: Any tips on snow or hail that is sure to come over the next few weeks?
A: Frost guard fabric is the best protection against cold temperatures and snow as long as it can be supported by stakes or something to "tent" the newly planted flowers or veggies. This is something that can be purchased in the garden center. However, don't be afraid to get creative. Sometimes when I run out of frost guard fabric, I use old sheets, buckets, or even tarps to conserve heat.
Q: What should neighbors know about City Floral?
A: City Floral is not only a retail store but an experience! Our merchandise is constantly evolving, and we strive to offer the community the widest selection and most unique plant varieties. Not only do we provide the finest customer service, but we work endlessly behind the scenes to offer quality products. As we prepare for the spring season, plants are consistently brought in from local and nationwide growers. We also carry a significant number of annuals, perennials, herbs and veggies that we grow locally and sustainably at our facility in Golden, Colorado. Many important gift-giving holidays are approaching which makes our exceptional gift store a destination in the community.

Thanks so much Hannah! I'm not sure about you but I am so excited for the weekend and to start my yard clean-up and garden prep. Hannah offered us some great tips and ideas. Plus, I will be starting some of my seeds inside this weekend including peppers and broccoli.
A few other City Floral details:
City Floral is hosting a FREE seed starting class on Saturday at 10am! Click the link to sign up.
City Floral also has a garden rewards program which offers you special discounts and weekly newsletter with tips, tricks and info. Sign up HERE!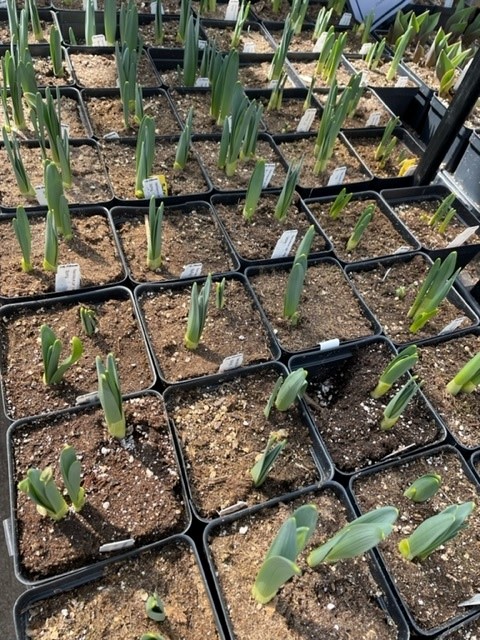 City Floral is located at 1440 Kearney Street Denver
What are your favorite garden tips, tricks, hints in the early spring… leave a comment below. You can also email me at lisa@focus-realtors.com or shoot me a text as well with any comments, questions or any content you are interested in seeing in our blog at 303-564-3734.
Happy gardening!