The search begins, but is it a unicorn…
I worked with some lovely buyers last year who had moved from the west coast and then rented downtown for about a year in one of the new, fancy high rise apartment buildings. They have always lived in very urban areas and always rented. But with kiddo number two on the way and feeling a good connection to Denver, they decided they wanted to finally buy a house. Their list of wants and desires morphed and narrowed as we looked at various homes and neighborhoods (as it should).
It became quickly apparent they wanted to be close to downtown and not in a suburb. They wanted a single family house, not a condo or townhome. They wanted room enough for the two kiddos, a dedicated office space since they both work from home now, room for family to come visit and stay with them, and a great kitchen. A yard with room to play and for a hot tub would be nice. A soaking tub in the primary bath was a must. A good sized garage and decent sized basement were also on the wish list. Oh, and as we looked at various homes, they decided they absolutely wanted a newly built home with modern finishes.
Wait, they want new but not in a suburb? How's that going to work?
Now if they wanted to look in Central Park or Sterling Ranch, all those boxes could be easily checked. But alas, those locations were not for them. This is how I got the pleasure of looking at infill builds all around Denver. In neighborhoods like Park Hill, Hilltop, Sloan's Lake, Berkley, LoHi, Montclair, Wash Park, Cory-Merrill, University Park, Observatory Park, and Crestmoor, niche boutique builders are buying empty lots or homes that are in really bad shape and building gorgeous new homes. You can also find new infill builds in other metro areas including Englewood, Wheat Ridge, Arvada, and Lakewood.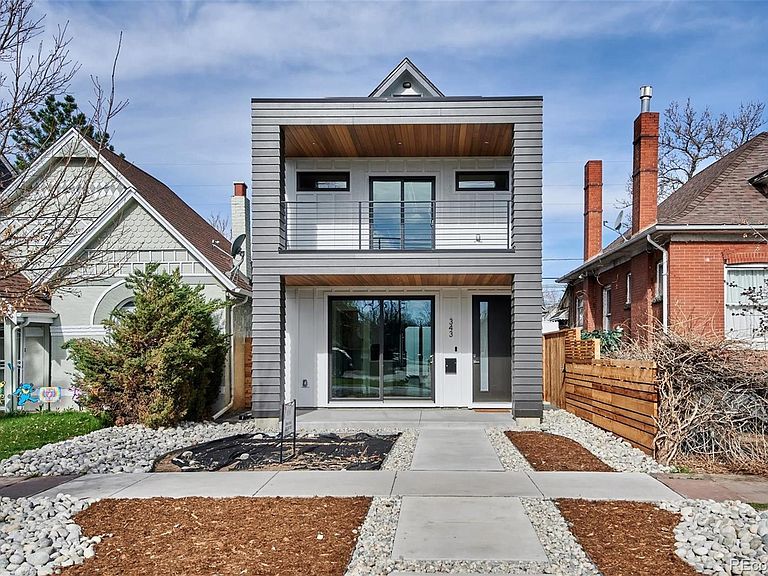 How does this compare to buying new somewhere like Central Park?
If you ever built a home in Central Park, you know the process involves picking a floorplan and a lot, going to the design center to pick out packages and finishes, and depending on the builder possibly having design meetings to adjust the floor plan (Parkwood, for example, will let you have some fun with this) and doing walk-throughs at various stages. The process of buying an infill home can look similar if you get in from the beginning stages. It may also involve working with an architect to design your home (if you go full custom), working with a designer or exploring options on your own to pick out finishes (if you don't just want to go with what the builder has picked out for the project). Check out our New Home Building video series here.
If you use Focus to represent you, just like buying in CP, we will be there through the whole process to help you pick finishes, select and schedule various inspections including tests for foundation, sewer, and radon and be there for the "blue tape walk" before closing. And, if we help you get under contract on the home before it is completed, we include a free 3-D Matterport tour of your home at the pre-drywall stage. Check out this post from the Scoop's own Mariel Ross on tips for a pre-drywall walk.
So, how much will a new home in an old neighborhood cost?
Most of the homes fall in the over $1-2M range, but there are a few here and there more reasonably priced. There are currently about 20 single family homes on the market in Denver that are new infill builds ranging from a cute little Ruby Hill home in the mid $400,000's to one in the Greenwood Village Preserve for over $7M. There are also lots of new build townhome and condo projects all around the city. Usually these infill builds have higher end finishes and even if you buy them completed, they give you very custom-home vibes. In some cases, builders list the homes before completion; so if you go under contract on one of these you may be able to truly customize some things depending how far along they are in the build process. My buyers, for example bought a home that was completely finished so they could not make any choices around finishes. However, they were able to hire the builder to make a few changes including transforming one of the two primary walk-in closets to be part of the bathroom and adding a soaking tub and also to finish a large room in the basement that had been left as storage. Being able to hire the builder to make these changes made the process very easy since he already knew the home down to the studs.
Ok, this sounds great… so how do I find one?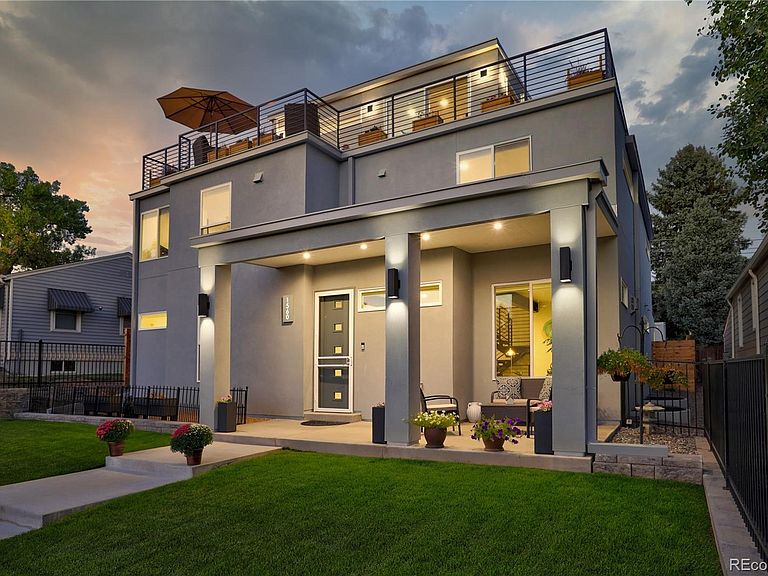 In some neighborhoods, you can easily drive through and see which homes are new – the construction zone or modern and farmhouse facades giving them away. In other areas like Park Hill, builders often try to make the homes fit with the character of the neighborhood. We toured one home in Park Hill that, from the outside, looks exactly like an original large Denver Square with a big front porch and brick on all sides. Most of these infill builds are done as spec homes, but many of the builders will also work with you from scratch if you buy the lot first. Many of these homes end up listed on the MLS, but some builders try to list them as a for sale by owner on Zillow before the home is completed. If you are running a search in your favorite app or home search website, focus in on year built. Or better yet, contact me to set up a search for you at Stacy@focus-realtors.com.
What else can you tell me?
I reached out to some of these local niche builders to get some questions answered. These builders have done spec homes, custom homes, remodels, additions, pop-tops, and basement finishes. One of the builders is currently specializing in design work for the foreseeable future (and his niche is in LEED design – his homes have won awards, including one with a Platinum LEED Certification). The length of the process really depends where you enter. If you find a home already finished and listed, then a normal 30-45 day closing period is all you will have to wait. If you buy the lot or start working with the builder from the very beginning on a lot they have purchased, the build process usually takes about 12 months from start to finish. Builders often list the homes when they are just a few months from completion. Want that new home feel but don't want to move? You can also explore popping the top of your home. Check out this article for more information on that.
Let's do this! How can you help me?
If you are interested in exploring the process of either building a new home from scratch in an established neighborhood or in finding one of these newly built infill homes, I'd love to assist you. While my focus is on the downtown areas, I have helped buyers and sellers from Longmont to Lone Tree, and everywhere in between. Looking at homes is my favorite part of this job, and looking at these infill new builds was so much fun. And remember, if you use Focus to both sell and buy, we will sell your home for 1.5%!