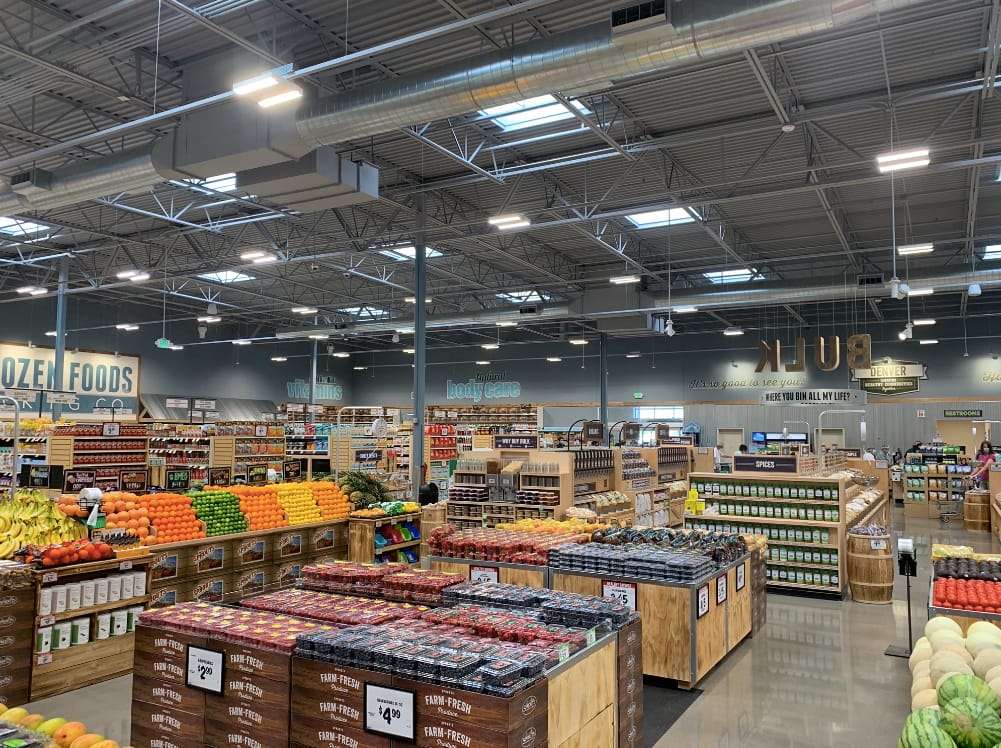 There's a lot going on in Central Park these days! While many local retail and commercial openings, developments, and expansions have understandably been on hold for much of the summer, things are slowly starting to pick up steam locally and elsewhere in the Denver metro.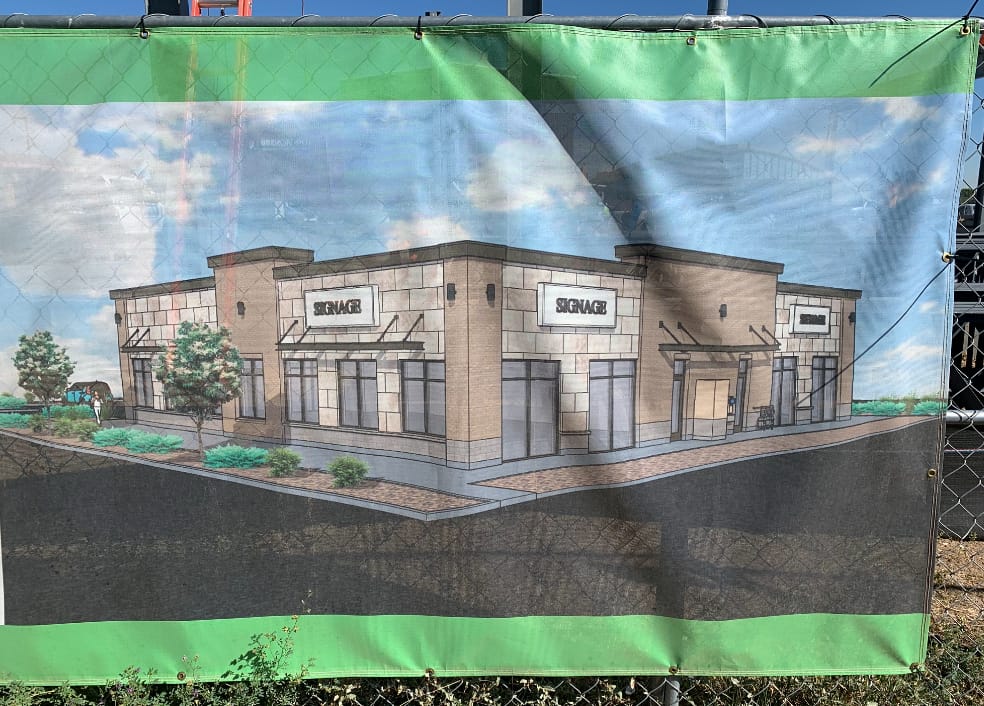 As a co-owner of local real estate brokerage Focus Real Estate (we sell homes for a 1.5% listing fee!), I'm always tracking the latest and greatest "coming soons" on the retail front around our wonderful neighborhood. Here's a sneak peak at some of the new stores and projects that have recently opened, or will be opening soon.
If you have business news you'd like to share, just shoot me a note at Mariel@Focus-Realtors.com. I'd love to include your business in our next update!
New Starbucks, 2 new dentists
Curious what's going on with all the construction at Montview and Central Park Boulevard?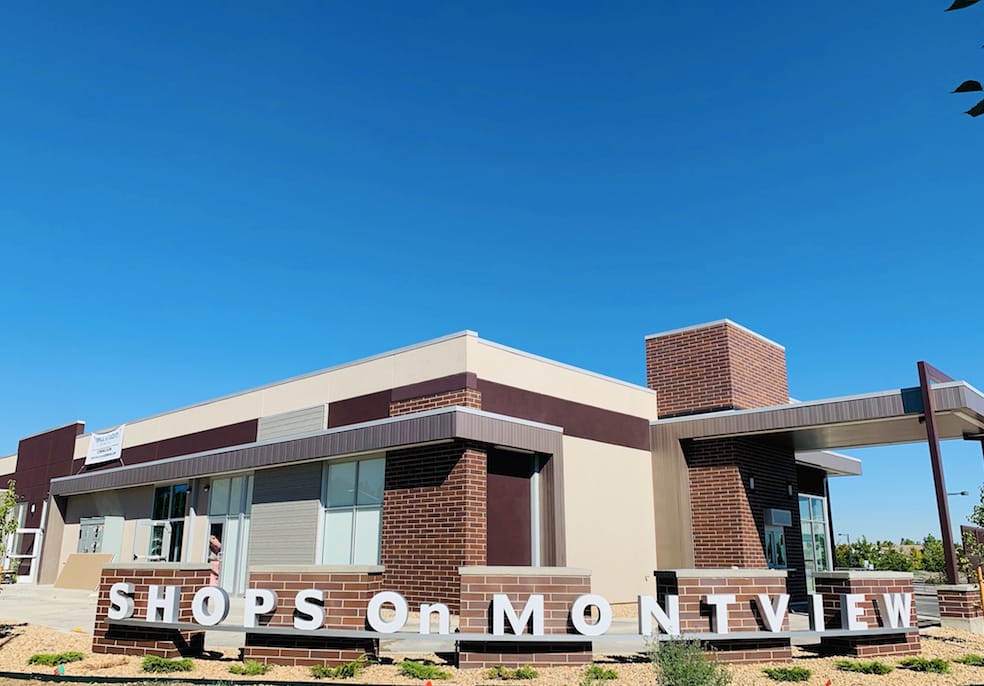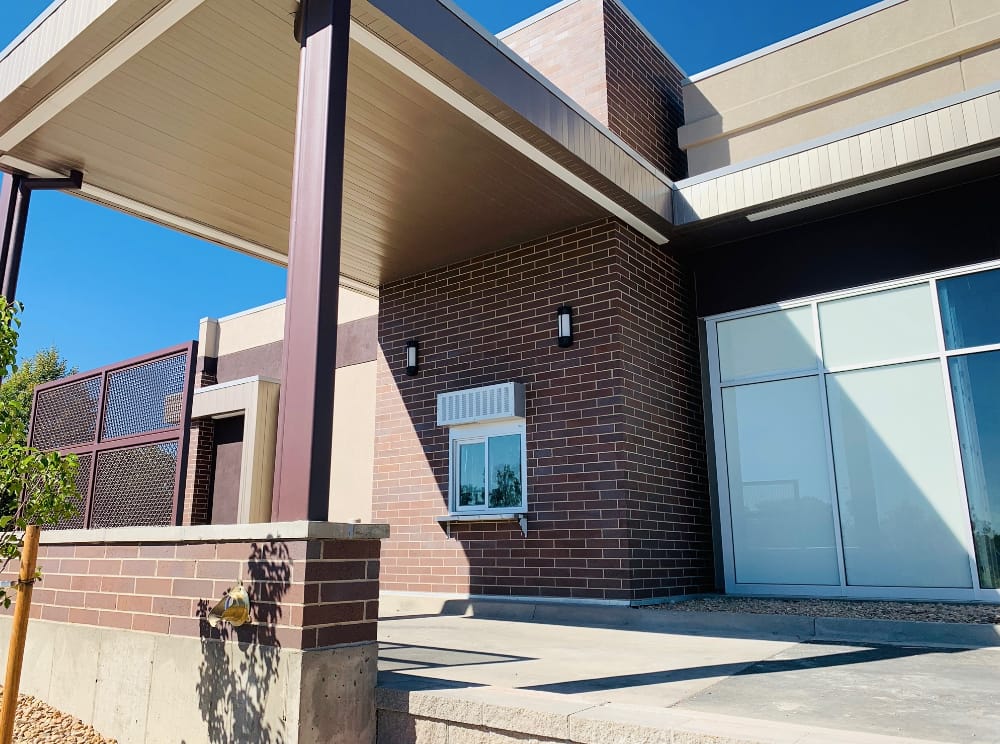 A new Starbucks and a dental clinic (Smile Studio) are going in later this year / early next year.
I stopped by the project a couple weeks ago to check on the status of construction, which has been renamed the "Shops on Montview." The exterior and drive-thru appear complete and drywall/insulation were being unloaded and appeared to be almost ready for install.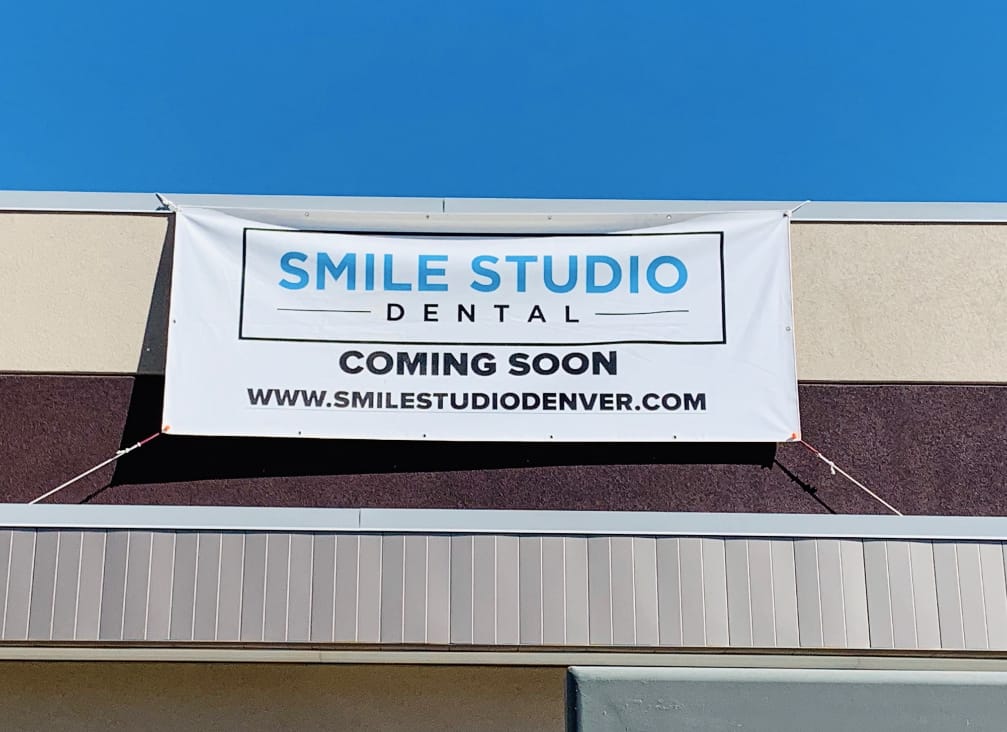 Another dentist is opening up about fifty yards west on Montview, in front of Ubergrippen Climbing – Steele Dentistry. Framing for Steele Dentistry was going up when I visited, so we're estimating a Q1 2021 opening for Steele.
The Shops on Montview have approximately 8,400 sq.ft. of total leasable space. Other potential tenants have been mentioned over the past several months. We'll update everyone on the Scoop when we have more information.
Panda Express project accelerates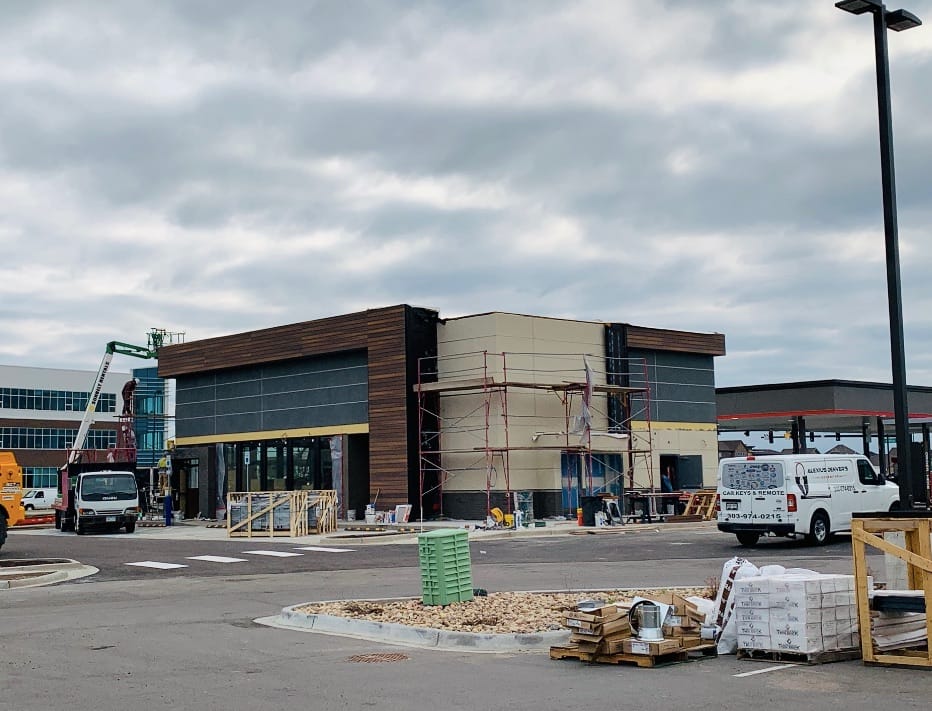 A number of tenants in and around the new Shops at Beeler Park development have already opened, including Paws 'n' Play, Taco Bell, Murphy Express, Prestige Preschool, Box State Barbers, and Hello Deluxe Car Wash.
Next up for Beeler Park? The new Panda Express project. I stopped by the other day to check on the status of construction.
Work on the exterior of the new Panda Express continues, the drive-through is almost complete, and landscaping contractors were working away. I'd estimate a late fourth quarter opening based on what I saw!
34,127 sq.ft. Moline deal
East of Northfield, Connective Systems & Supply Inc. recently leased space at 4910 Moline Street according to BusinessDen.com. The lease is for 34,127 industrial square feet.
Connective Systems & Supply Inc. has been serving the construction, manufacturing and industrial markets since 1985.
Local middle schooler's bike ramp business catches big air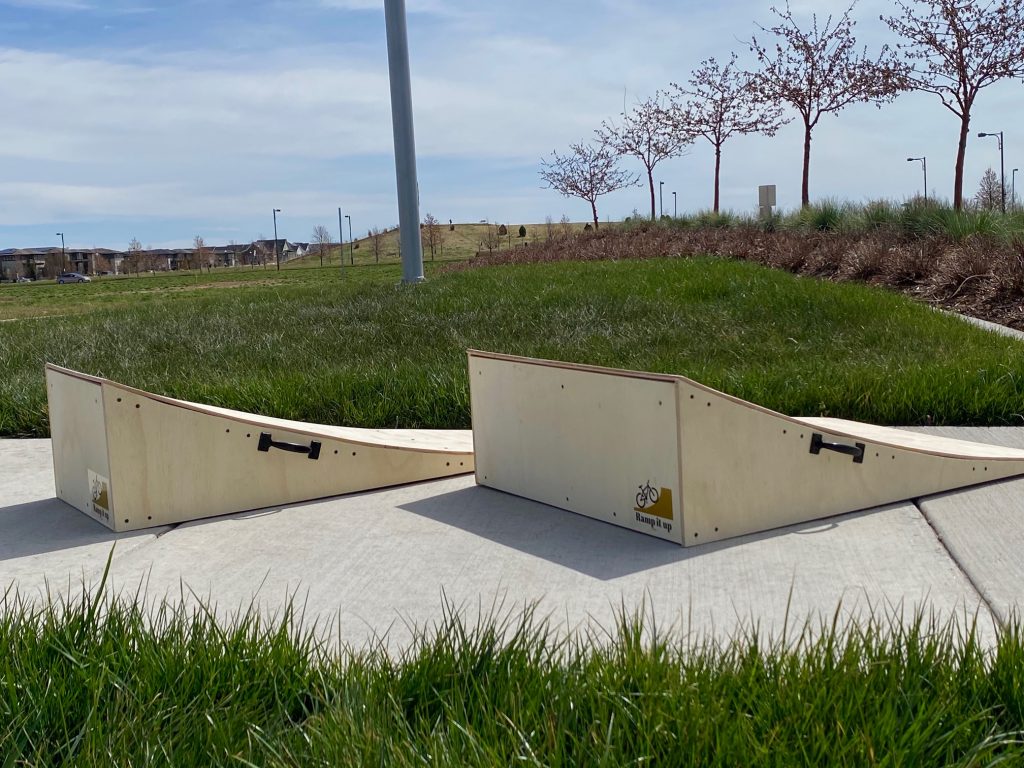 Remember Joe Phillip's of the Scoop's feature on Ramp It Up, a Central Park bike ramp business?
Henry Stolloh, a local 12-year-old, started his bike ramp business this summer because he wanted to earn money for a new mountain bike and to raise money for COVID-19 relief.
So how are Ramp It Up and Henry doing?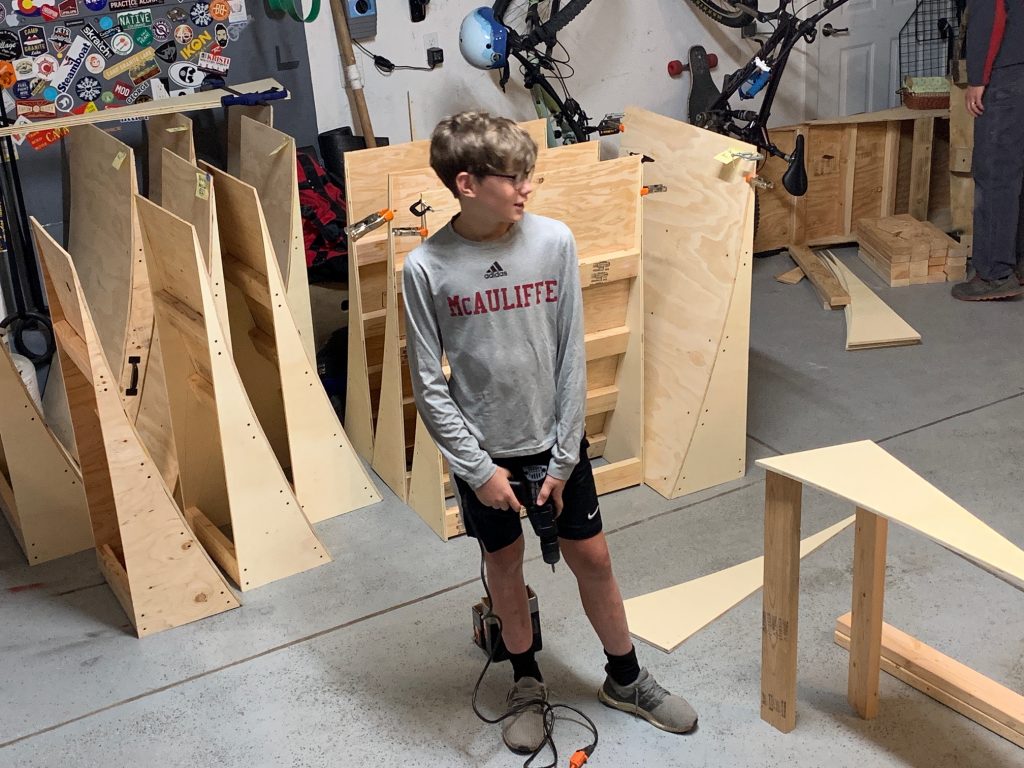 As of a few weeks ago, we're pleased to hear that Henry has sold a whopping number of ramps – 103! Here's a message from Henry his mom posted on Central Park Bizz Buzz's Facebook page:
"I would like to say thank you to everybody who supported me with all of the ramps. I have since bought my dream bike, built and sold 103 ramps, and donated over $700 to the CO Covid Relief Fund. It's been fun seeing other kids outside on their bikes and scooters. I have grown so much from this experience. Thank you!"
Congratulations to Henry!
Does your local kiddo have a small business? We'd love to hear from you!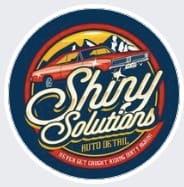 While we're chatting about local kids and their amazing entrepreneurial spirit, be sure to check out our Facebook Live interview with high school sophomore Reilly's car detailing business, Shiny Solutions.
Reilly lives in Central Park, and he's my go-to car detailers – great prices, wonderful quality, and I think it's awesome to support another local business!
I love supporting local kids, so if one of your kiddos has a small business shoot me a note at Mariel@Focus-Realtors.com. We'd love to feature them in the Scoop!
In-N-Out coming to Northfield
In-N-Out is coming to the 80238!
One of the new developments we've been following – Runway 35 North, which is currently a large, 12 acre dirt lot on the northwest corner of I-70 and Central Park Blvd. – may be home to a future In-N-Out.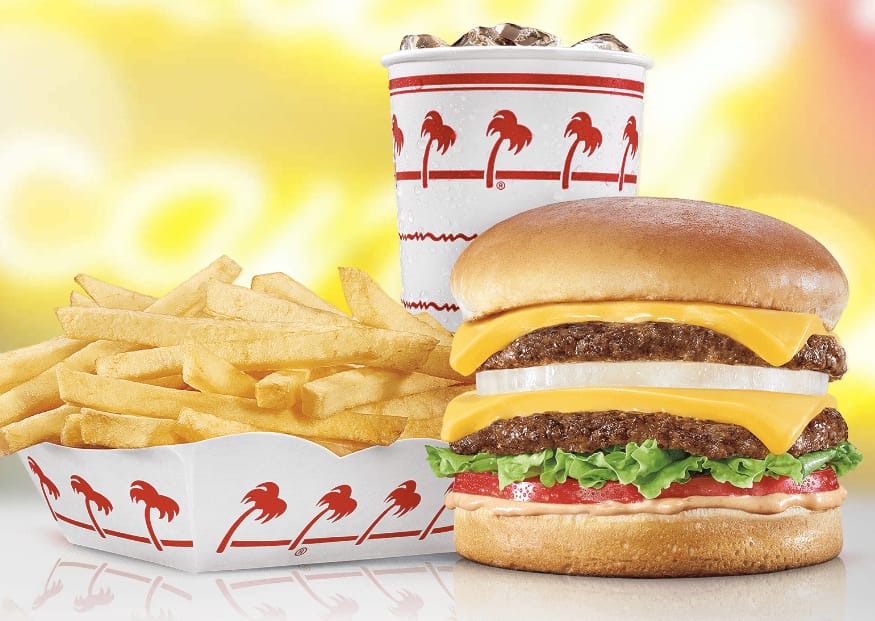 A statement issued by In-N-Out suggests the restaurant is tentative, and given the state of the development this may be a multi-year build-out. Regardless, preliminary plans have been submitted to the City and County of Denver.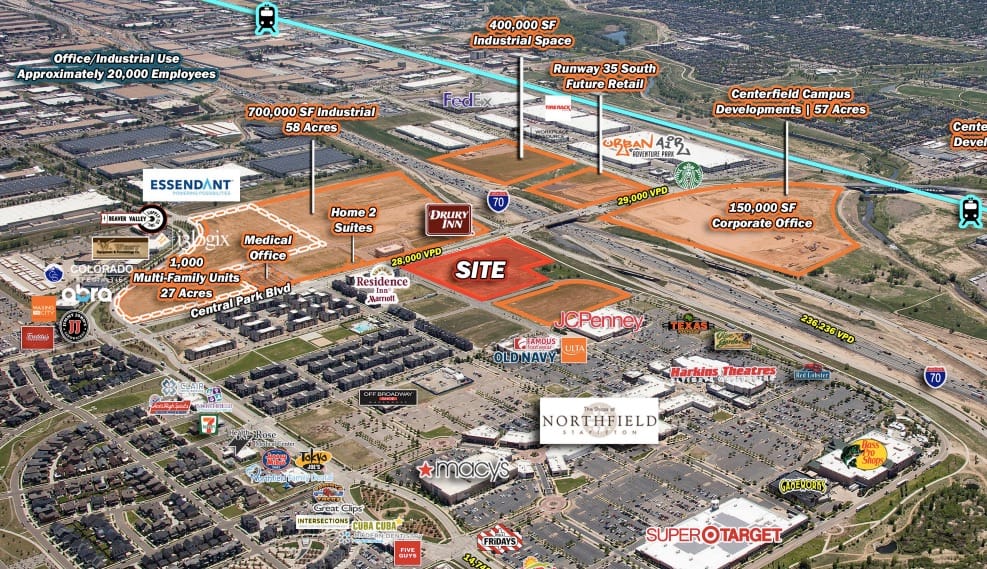 Here's the statement In-N-Out sent to BusinessDen.com:
"We do hope to open a restaurant at 4535 N. Central Park Boulevard in the future. While it's too early to know when, or even if, we will open a restaurant at this site, we are excited to be working on an additional location to serve Customers in the great state of Colorado.
Our construction work continues to move forward for our locations in Colorado Springs, Aurora, and Lone Tree. We are still on track to open our first three Colorado restaurants by the end of the year, and of course our distribution center will need to be operational by that time to support these locations."
Stanley Marketplace welcomes new store
Aktiv, the line of quality Scandinavian activewear, recently opened its flagship location the Stanley Marketplace.

By adding a retail space in Stanley Marketplace, Aktiv will bring 24 Scandinavian brands to a Nordic style shop for customers to see and feel all the products. Aktiv is a carefully selected line of quality Scandinavian clothing for the gym, yoga, hiking, and outdoor adventures. The goal of Aktiv is to bring customers stylish clothing that is responsibly and sustainably produced.
"Adding a storefront to Stanley Marketplace is the culmination of a dream that started while we lived in Oslo and visited the amazing clothing shops throughout Northern Europe that bring the best sustainable products to the public," said Nate Axvig, cofounder of Aktiv.
Kumon opens on Central Park Blvd.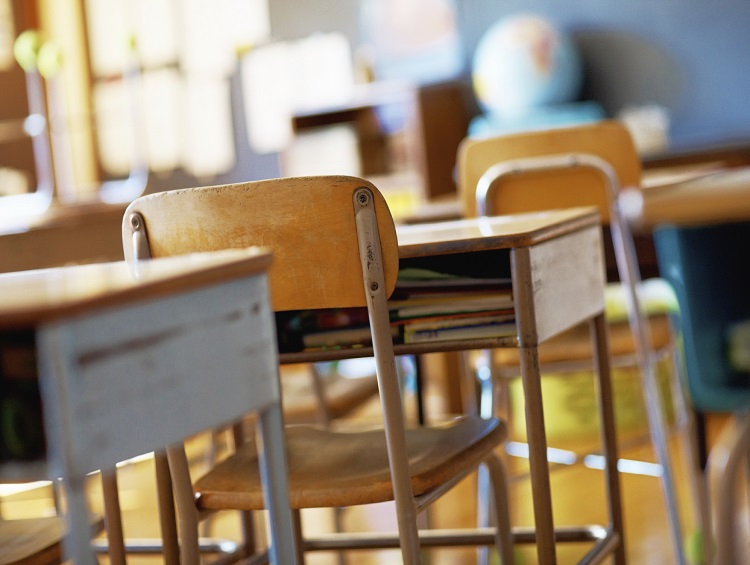 Kumon recently opened at 2373 Central Park Blvd., #105. Kumon offers in-person, remote, and pod group learning.
At Kumon, students advance through the program at their own pace. Their emphasis on individualized learning helps your child become focused, motivated and self-reliant. They monitor each child's progress to ensure comprehension before moving on to a new concept. The Kumon Math Program is a comprehensive curriculum that develops the necessary skills to help children progress from counting through calculus. The Kumon Reading Program begins with basic phonics and progresses all the way through advanced reading comprehension.
You can learn more at www.kumon.com/denver-stapleton.
Chook Charcoal Chicken, with James Beard award pedigree, coming soon to the Stanley
Chook Charcoal Chicken is slated to open later this year or early next year in the Stanley Marketplace.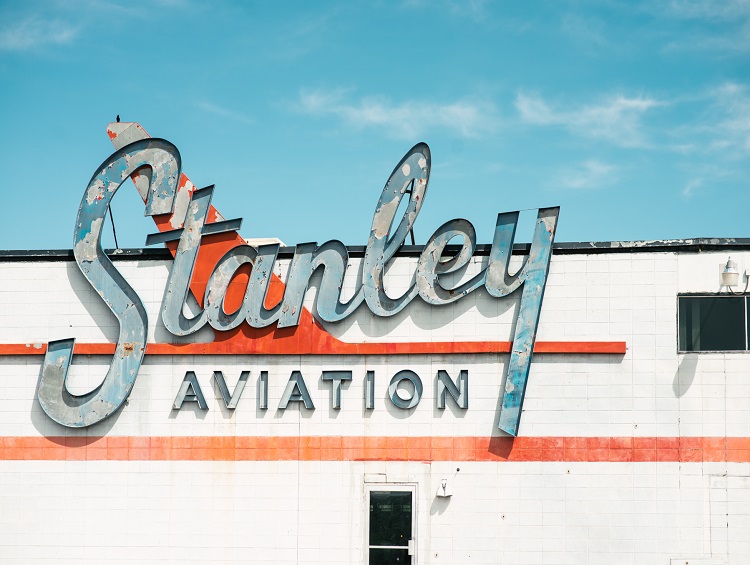 Chook aspires for delicious, responsible food, easy to take home, equally enjoyed in a relaxing and thoughtful environment. They source their birds, produce, and beverages from neighbors whenever possible and reach outside of their backyard to maintain high standards when necessary. Chook also composts nearly everything used in their space and recycle when that isn't available.
Chook is founded by Adam Schlegel, who also co-founded Snooze Eatery, Alex Seidel, who won the the James Beard Best Chef SW in 2018, and Randy Layman.
New gas station offers cheap gas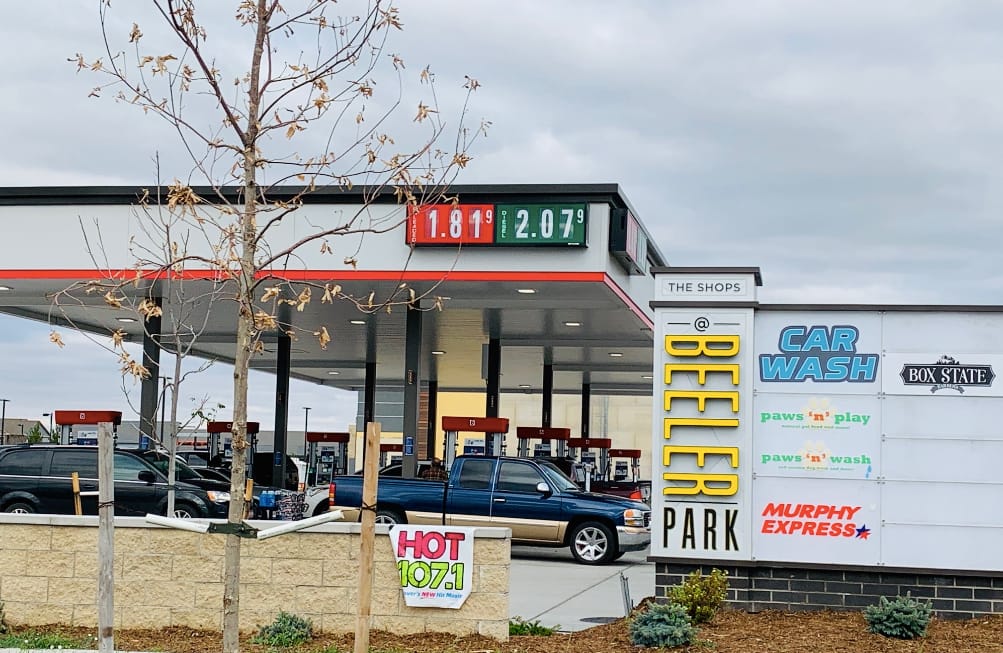 It's amazing what I get excited about as I get older. Recent favorites include crown moulding, xeriscaping, and, as I recently learned, gas prices!
The recently-opened Shops at Beeler Park have proven to be a popular destination for me and many other Central Park residents. The new Murphy Express gas station has the cheapest gas in Central Park and as far as we can tell perhaps the cheapest gas in Denver right now, according to GasBuddy. With unleaded gas selling for $1.81 – compared to $2.33 at the Northfield Blvd. Phillips 66 and $2.29 at the new 7-11 on Quebec – be sure to stop by.
60,659 sq.ft. lease inked
American Lighting recently entered into a lease at 11775 E. 45th Avenue, east of Northfield. The lease is for 60,659 sq. ft. according to BusinessDen.com.
Founded in 1989, American Lighting, Inc. manufactures a wide range of lighting solutions for residential, commercial and specialty lighting needs.
In case you missed it: Sprouts!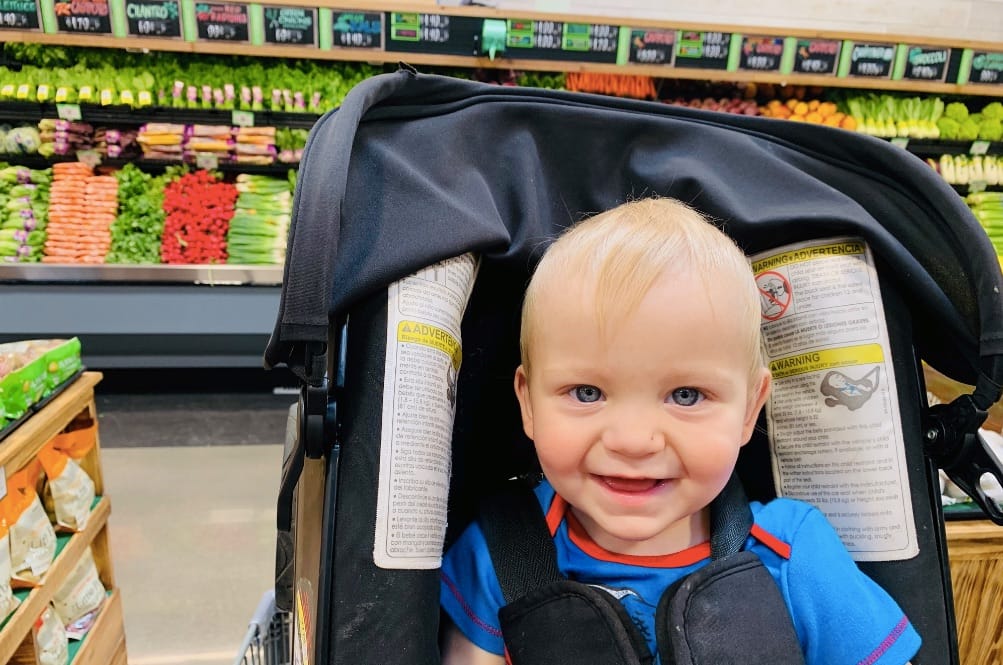 In case you missed it, after years of development the new Sprouts on recently opened!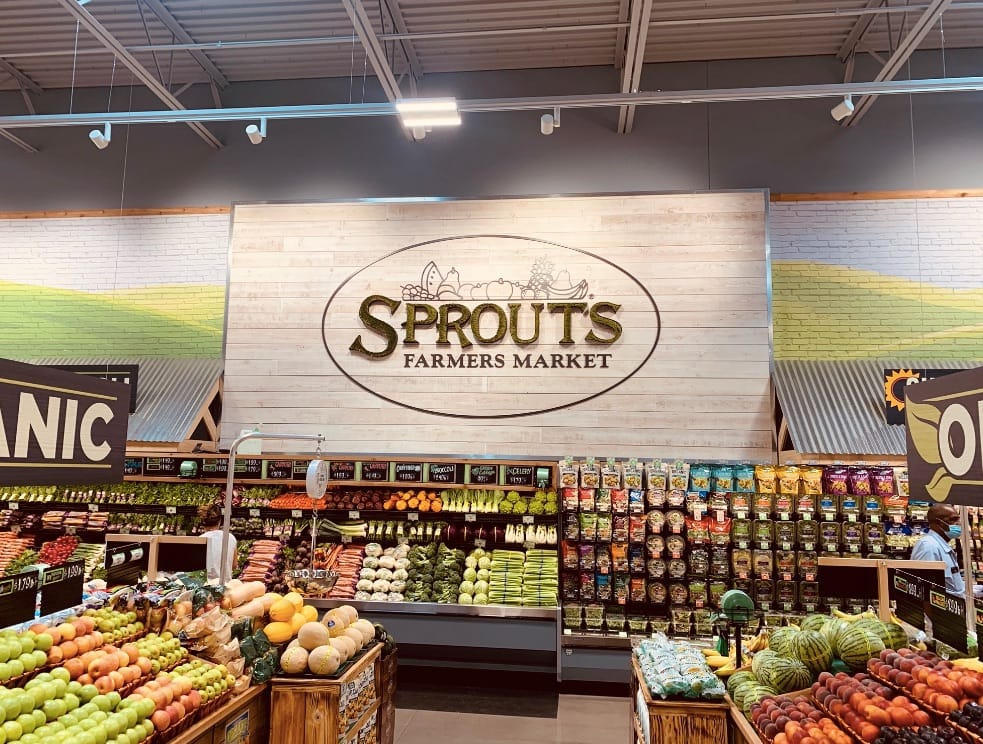 The 30,000-square-foot store is located at 3555 North Central Park Boulevard and is bringing approximately 110 full- and part-time jobs to the area.
I checked out Sprouts' website and there are still 10+ jobs posted, so if you or a friend are interested be sure to check it out.
You can tour the new Sprouts with Ashley Faller and Joe Phillips of the Scoop here as well!
LuBird's inclusive playground receives $200,000 grant
LuBird recently received a $200,000 grant to build "a one-of-a-kind inclusive playground at Stanley Marketplace for children and families of all needs."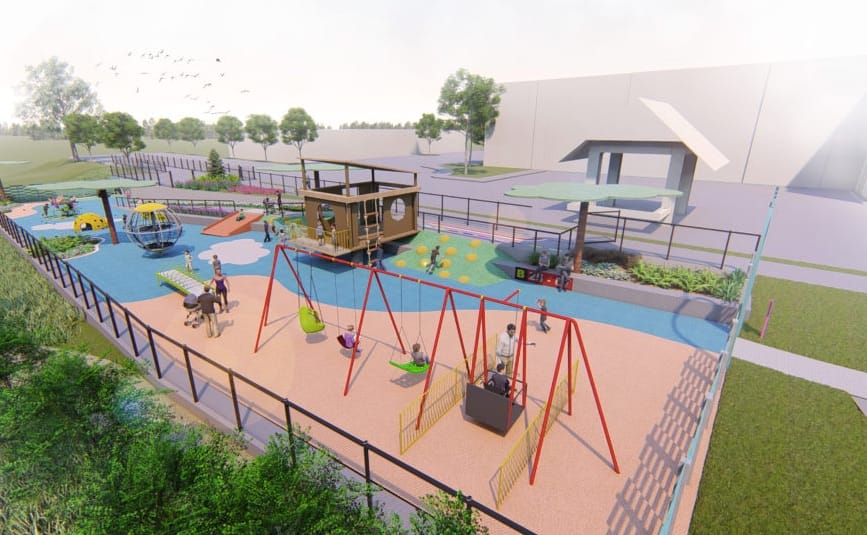 According to LuBird's website:
"We will build our first playground at Stanley Marketplace on approximately 9,000 square feet of outdoor space generously donated by the city of Aurora and Stanley Marketplace. Our playground will include state-of-the-art handicapped accessible swings, spinners and slides, musical sensory play equipment, smooth barrier-free surfacing and more—all with a magical vibrant design. Stanley Marketplace features over 50 Colorado businesses, including restaurants, shops and activities for all ages. We selected this location because of the community-focused mission of Stanley Marketplace, its proximity to Denver Metro's pediatric hospitals, and its location between two diverse neighborhoods."
This project has been in the works for several years, so hopefully this grant pushes the project forward.
So there you have it, Central Park friends! If you're a business owner out there and would like to get the word out about your business, shoot me an email at Mariel@Focus-Realtors.com!
If you missed our other recent retail updates, here they are:
May 2020: Inside Scoop: New Starbucks, farmers market is on, Sprouts opening and hiring plans (110 jobs), big real estate news, famous dumpling shop opens, and more!
March 2020: Inside Scoop: Kung Fu Tea, a new hospital, Lady Justice Brewing, a $21.1M deal closes, Carm & Gia, Stanley updates, and more!
February 2020: Inside Scoop: An Indoor Ski Hill, Beeler Park's Pho Spot, Primrose Update, Third Culture Bakery, a Famous Dumpling Shop Opening Soon, Boost Hydration, and More!
June 2019: Summer Scoop on Sprouts, Punchbowl Putt-Putt, a new Primrose, and more!
July 2019: Inside scoop: A new Starbucks, 7 new stores coming to Beeler Park, grocery store rumors, what's up with North End's pool, and more!
October 2019: Inside Scoop: Illegal Pete's, a famous dumpling shop, Cholon, two new pizza joints, a Disney store, and more!