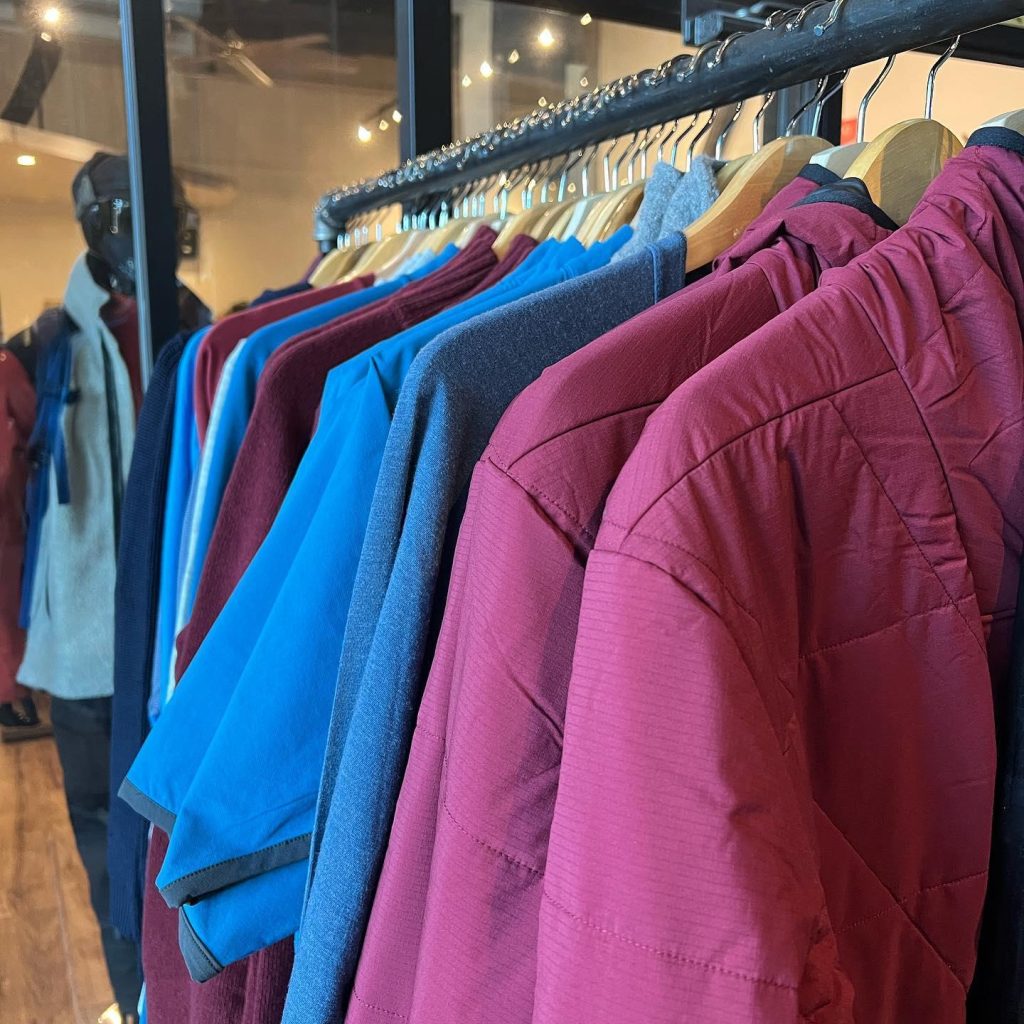 In Colorado, we love to get outside for adventures, especially in the cooler weather – cross country skiing, snowshoeing, running, you name it – we love to do it in the cold. Preparing to dress for cold conditions can be overwhelming with all the choices. We asked Nate Axvig, owner of Aktiv at Stanley Marketplace, for his top tips to gear up for your outdoor adventures and he gave us a few favorites to get started.
Gear Up for Cold Weather Adventures with Nate from Aktiv:
At Aktiv, we bring you premium Scandinavian outdoor clothing and gear. The first thing to know when getting ready for cold weather is the unofficial Scandinavian motto: "There is no such thing as bad weather, just bad clothing." Let that be your guide!!!
Touch Base: When dressing for the outdoors you should first consider base layers, usually with a wool component. My favorites right now are:
Outside the Box: as in, think outside your box (home or gym!) and embrace outside cardio adventures! You just need items to put on that are built to run, cycle, cross country ski and snowshoe in…basically items to keep the chill off you as you exert yourself outside. 

I like these pants for an outdoor adventure – they're our most popular outdoor pants for women, wind and waterproof plus zippered ankles, side zip pockets for stowing your valuables and comfy elastic waist. 
And the guys love these great pants – they're wind resistant, practical, and keep you warm in cold and windy conditions. 

Hankering for Hoodies – Regardless of exertion level, a hoodie in Colorado always makes sense. It's the most versatile of clothing pieces for men and for women, and they're functional, stylish and comfortable in equal measures. Some of the most popular in the shop are:

This Hero Hoodie is super soft lambswool plus nylon slub for a traditional Irish Donegal Tweed look. 
For a zip-front look, we like the Morel Full Zip that looks like a cross between a sweater and a jacket for a smart casual look. You can take it from outdoors to relaxed office wear in a snap. 

Get Down: Finally, when the weather's at it's worst, don't let that stop you. Bundle up with the Sarek Long Down Hood for full coverage or the shorter version here; it's ultra light, ultra warm and provides fantastic protection in windy and cold weather. Perfect for everything from soccer games to snowshoeing, it's the "must-have" for winter cold-weather gear up!