Guest Post by Victoria Drake – City Director, Conception Arts
You are invited to attend the Conception Art Show, Denver. A "pop-up" Contemporary Art event presenting the work of 35 local up-and-coming Colorado artists. The event will take place on Thursday, April 30, 2020, from 5 pm to 9 pm at The Hangar at The Stanley Marketplace in Aurora. (2501 Dallas Street)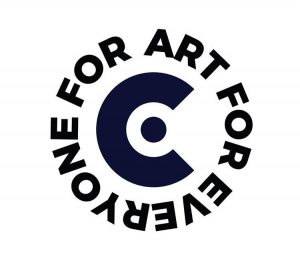 – DJ
– Complimentary appetizer hour
– Cash bar
– Award for Excellence Ceremony 
Guests will have the opportunity to purchase something original for their home or workplace without incurring a gallery commission,  network and mingle with other locals and creatives in the community – and support local artists at the same time!
The organization, founded in 2011 in NYC, hosts one-night 'pop-up' art events in 12 cities around the U.S. while additionally providing guidance and support for artists and makers looking to sell or promote their work, both online and in person.
"Bringing art to life in a way you can truly connect with is paramount to us here at Conception." – Conception Arts Co-founder, Rachel Wilkins explains.
"There are few other opportunities like this. The environment is unique and the art is wonderful" – Dallas Style & Design Magazine (September 2017 Issue)
"Must See" – Paper Magazine (2015)
Tickets are $22 at the door. Say you heard about us from Stapleton Scoop and receive $10 off your admission price!
If you would like to support a particular artist – tickets are also available on our website – https://conceptionarts.com/shows (Choose Denver).