Here is the latest Stapleton news on Boulder Creek.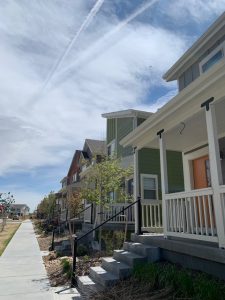 In the North End, the Wee-Cottage will return! Right now they are expecting a release date in the second half of 2021. For those of you that aren't familiar with Wee Cottages, check out my video here! I love the open main floor plan and thoughtful planning in these homes.
The North End Wee Cottages will be courtyard facing. The link for the lots can be found at HomesinNorthEnd.com. This is a great place to stay informed on the lastest new build info.
If you want to reach out directly to us, we are happy to stalk the builder for you to get the most up-to-date information on your desired builder and lot!
If you do decide to work with us on the build of your new home, have you heard about the ways Focus is helping save you money?
We're here to help and my info can be found below if you'd like to chat about your options to build a new home.