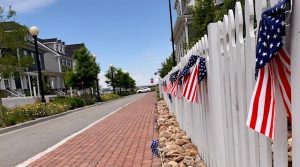 This year, there are so many options to celebrate Independence Day. Some are right here in Stapleton and we thought we'd make it easy on our Scoop readers and put all the info right here in one spot for you!
Breakfast: 4th of July Pancake Breakfast and Parade from 9-11:30 am at The South Green. Breakfast may be purchased at the event, which include pancakes, sausage, and juice. Suggested donations are $5 per adult, $3 per child or you can purchase a family 4-pack (2 adults/ 2 children) for $12. All donations will benefit the Stapleton Stingrays Swim Team. Bring your decorated bicycles, tricycles, wagons or scooters for the parade, which will begin at 10:30am. There will be parade leaders at the start of the parade to guide participants through the course.
The Pools: All six Stapleton pools will have a DJ from 12-4 pm to help celebrate the 4th of July! All pools will open at 12pm and close at 6 pm in observance of the Holiday.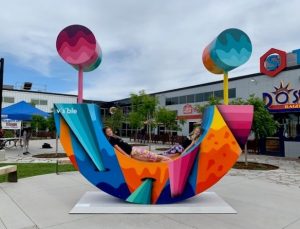 Dinner: Truck Stop Rally takes place in The Field at Stanley from 1-8pm. Entry is free, and food and drinks are for sale. More than thirty food trucks with cuisines from all over the globe, as well as plenty of your classic Fourth of July offerings. Plus, most Stanley businesses will be open inside.
Fireworks:
Aurora: The city will host its Fourth of July Spectacular from 6-10 pm on the great lawn at the Aurora Municipal Center.
Commerce City:  This year's fireworks will be held in the south end of Dick's Sporting Goods Park. Outdoor festivities will take place from 5 to 9 p.m., with live music and family activities The Rapids will play at 7 p.m., but the free event will continue outside the stadium. Fireworks will start around 9:30 p.m. after the end of the match.
Denver: The Rockies will host fireworks after the July 2 and 3 home games at Coors Field. And Elitch Gardens will host a fireworks display on July 4 at dusk. The Denver Outlaws will also host fireworks for their game at Mile High Stadium on July 4.
Happy 4th of July to you all and a special thanks to our Veterans!